While we're busy writing about what keeps us living our best life on aSweatLife, we're also getting some ink and airtime elsewhere. Here's where you may have seen us.
Tasty Trade, Bootstrapping in America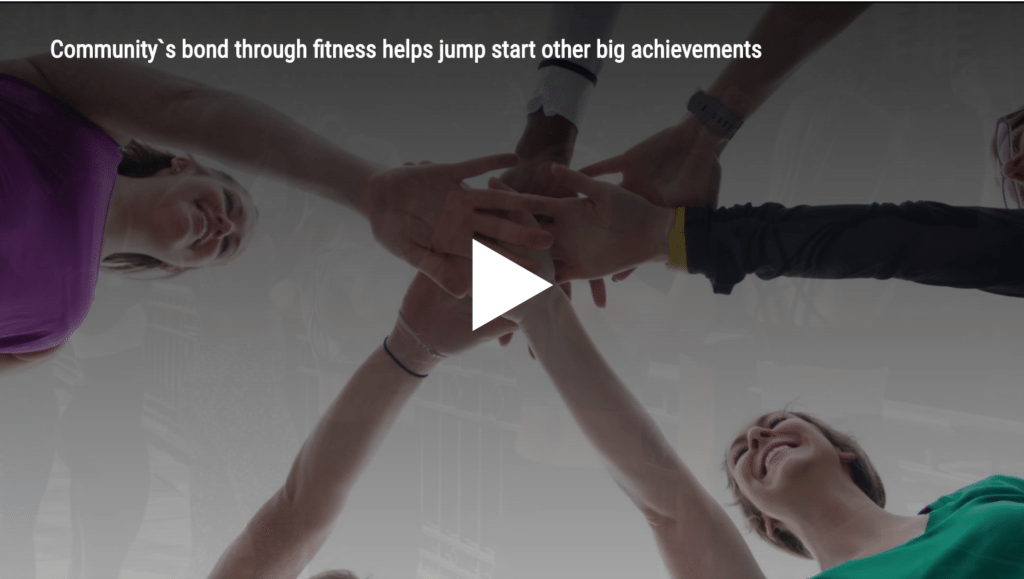 "Girl Power. It's real. And when women put their heads together it's amazing, sometimes unbelievable what they can accomplish.

For a group of women, their tangible goals may be different, but their way of reaching those goals revolves around one thing: Fitness.

Getting out of the house and working up a sweat with other women to make their dreams, no matter how big or small come true."
Technology has advanced greatly, and current fitness apps provide people with much better access to information, said Jeana Anderson Cohen, a certified personal trainer and group fitness instructor who founded and operates the fitness website www.asweatlife.com.

"These apps and programs, videos and tools allow them to be efficient with their time and their bodies," she said.
Lucy Maringangeli, an avid runner who works in HR at a consulting firm in Chicago, has attended A Sweat Life's monthly sweatworking events at venues across the Windy City, including a reformer Pilates studio, a spin studio, and a gym. For her, the appeal is twofold: the social aspect and the opportunity to try out workouts that are more varied than her usual run. "In the past I've tended to work out solo, but it's so much more fun to work out with friends and be exchanging smiles," she says.
WCIU
Chicago-based asweatlife.com is a business that puts on regular sweatworking events — which take over a new gym or fitness studio each month, said Jeana Anderson Cohen, the company's founder.

The first 60 minutes of the event is spent working out, while an additional 30 minutes are solely dedicated to networking. Anderson Cohen added that these events have been consistently sold out since its inception last year.
Jeana Anderson Cohen's passion is health and fitness — and its a passion she's bringing to other Chicagoans through asweatlife.com, a blog and online resource center that takes the belief that "fitness can work for all lifestyles" as its mantra. Today, A Sweat Life employs a team of eight writers to share information that helps others stay healthy, "at home, at work or on the road," as Cohen, the site's founder and editor-in-chief, said in an email interview. We talked to Cohen about A Sweat Life's focus on health and wellness, its place in the Chicago fitness scene and where she sees A Sweat Life going next.
Who needs a gym when you've got a wood (or linoleum) floor and a hand towel?

By using the towel to slide, you can get a tough full body workout — no weights needed, according to Jeana Anderson, certified personal trainer and blogger at asweatlife.com.

"Using a towel on a slippery surface allows you to engage your core and use a greater number of muscles as you add pushing and pulling to traditional body weight motions," Anderson says.