#SweatworkingWeek - Bringing Community Together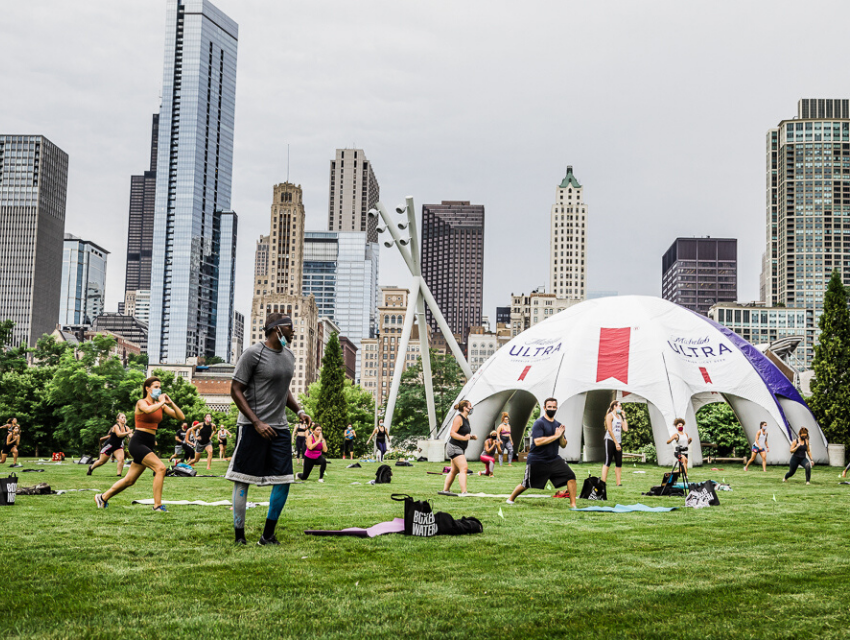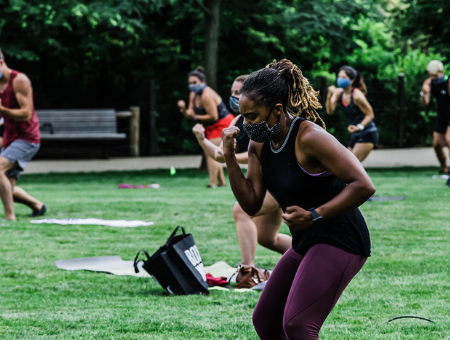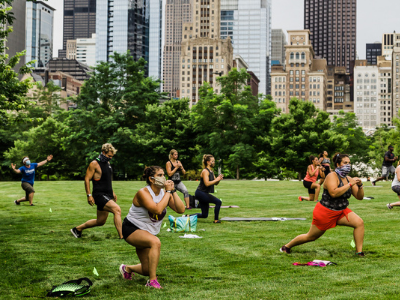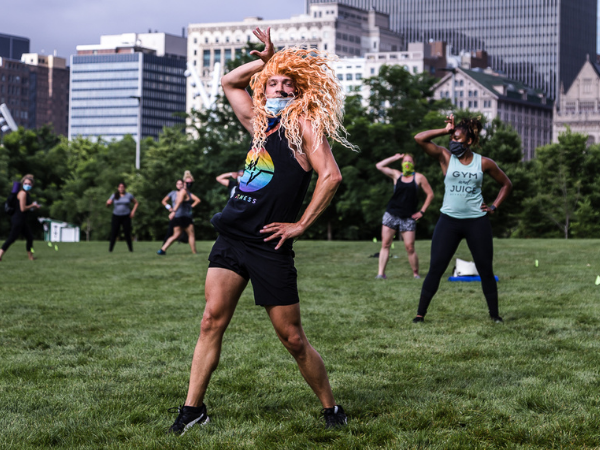 #SweatworkingWeek - Bringing Community Together
Join us for a unique version of #SweatworkingWeek – Ambassador led, studio driven in support of our Chicagoland studios.
Join us for a new version of our #SweatworkingWeek that is created by the studios, for the studios – with the help of aSweatLife's ambassadors. Studios need our help right now more than ever and we are here to support and shine some love on our friends in the industry.
When our aSweatLife Ambassadors approach us with an idea the answer back is typically YES AND! Thank you to our very own Ambassador and [SOLIDCORE] Boystown studio manager, Ashantis Jones, for approaching us with an idea and leading the charge along with Amber Croghan and Allison Ramos. aSweatLife's signature event #SweatworkingWeek, the restaurant week for fitness, has always been a way to bring avid fitness goers into studios all across Chicago. We are happy to use our #SweatworkingWeek concept to support our local studios.
During the week of November 8-14, a new kind of #SweatworkingWeek will take place as an opportunity for anyone to get their fitness on. You will have the opportunity to take advantage of special discounts throughout the week to visit your favorite studios or check out a new to you class. In previous versions of #SweatworkingWeek, we picked a handful of studios to highlight and we showed up at all of them – but this time around, you'll find lots to choose from all week and our team won't add to the studios' headcount (although you won't see aSL staff in person, we're working behind the scenes for you).
To best comply with social distancing practices, please make sure you review the studio's COVID process and procedures before signing up for class. And last but not least, bring a friend along with you, #becauseeverythingisbetterwithfriends.
Step 1:
STEP 2:
[SOLIDCORE]
River North Gym
SALT
Pure Barre
YogaSix
Shred415
Studio Fit Chicago
Pure Barre
Row House
RSTR
Barre3
Urban Athlete
The Barre Code
Through the Body
Zen Yoga Garage
Zenergy Cycling
BodyROK
The Space
DivaDance
F45
AIR Aerial Fitness
MVFitness
P.volve
Free Mvmt Shop
TITLE Boxing Club
J.Gil Fitness
Runaway Fitness
What to expect from this new version of #SweatworkingWeek
01
By Studios, For Studios
You'll find lots of studios to choose from all organized by our aSweatLife Ambassadors and Chicagoland studio managers and owners.
02
Unique Studio Discounts
Pick and choose from the various studio in-person and virtual offerings.
03
RSVP
RSVP so that we know you are participating in #SweatworkingWeek and we can keep each other accountable throughout the week.
04
Social Media
Let us know where you are working out. Post your sweaty selfie during your time at the studio and tag the studio along with @asweatlife.
Here are the details:
What: A community organized #SweatworkingWeek
When: Sunday, November 8 – Saturday, November 14, 2020
Where: Various studios across Chicagoland (Virtual options as well)
What you need: Your face mask, your own hydration, and anything required by that specific studio. For more information on the various studios' safety policies, please click here.
Cost: RSVP using this EventBrite so we know that you are participating. Each studio has individual promotions which you can access here.
Can I purchase classes now or do I need to wait until #SweatworkingWeek? It depends on the studio. Some studios have already released their schedule for the week and some have note. Check the notes section or the studios site for details!
Issues purchasing and scheduling? Contact the studio you're planning to visit directly.
Issues opening links on the participating studio tab? Email [email protected]
If you are a studio and want to be involved: Email [email protected]
General inquiries? Email [email protected]
Studio Partners