How to Navigate the Return of Holiday Party Season
The holidays are HERE, and I couldn't be more excited for the first holiday season that feels more "normal" again post-pandemic. I'm personally determined to be a walking Hallmark card and make the season feel truly magical again, but I know many aren't feeling this way and are dreading upcoming holiday commitments. It's completely normal and valid to feel a sense of anxiety and uncertainty surrounding the return of holiday party season. 
Commitments can be overwhelming, especially during an often overwhelming time of year. Work deadlines, end of year madness, travel plans, hosting in-laws — the holiday season can be A LOT.
Continue reading to learn a few ways to help best navigate an already busy time of year and show up as your best self to all of your holiday party commitments (that you may be less than thrilled about).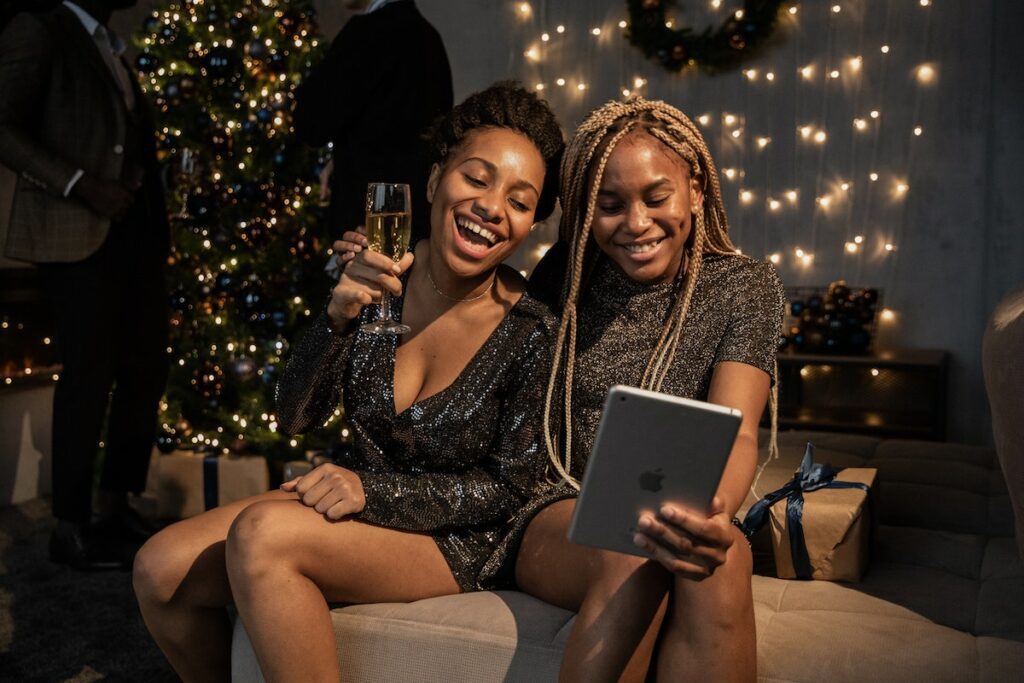 Have a few "go-to" outfits
Following the pandemic, I found myself without a lot of "real" clothes, as I got far too accustomed to wearing solely athleisure on a daily basis. Not knowing or feeling like you have anything to wear to a gathering can make the thought of going even MORE daunting and stress-inducing. Set yourself up with a few "go-to" outfits that you know you feel good and confident in to eliminate any guesswork on the day of!
Bring a friend
Events are about bringing people together. When you're invited to an event where you may only know a few (if any) individuals, consider bringing a friend to make the experience more comfortable initially! Having a buddy with you can make it easier to break out of your shell and strike up conversations with strangers.
Prioritize
Recognize the stage of life you're in! We all have conflicting responsibilities, and taking time to clearly prioritize what needs to be done and when can make an overwhelming schedule seem a bit more bearable. Focus on what needs to get done now, what can wait until the following week (or new year), and pivot accordingly!
Give yourself grace
You can do hard things, but you can't do everything. It can be easy to feel a sense of guilt surrounding saying no to another holiday event or commitment, but you have to prioritize time to rest, recharge, and make time for yourself so you can show up as your best self to all you already do! If you're feeling burnt out by the number of commitments you already have, don't feel the need to take on another. Give yourself grace and meet yourself where you're at! 
The bottom line: The holidays are about spending time with loved ones, and holiday parties offer the opportunity to do exactly that. The winter can be about hibernating and recharging, but there's also plenty of time for that following the new year! Embrace what you need, and give what you can during a magical time.