Top 10 Food Trends for 2023, According to Whole Foods
It's the most wonderful time of the year! No, not the holidays, though those are coming up soon. It's the time of the year when Whole Foods Market releases their annual trends report for next year.
Each October, I wait with anticipation and bated breath for Whole Foods to drop their trends report — and finally, the big day has finally arrived.
Cue the confetti, pop the champagne, and start the celebration because here's our rundown of Whole Foods Market's 2023 trends report.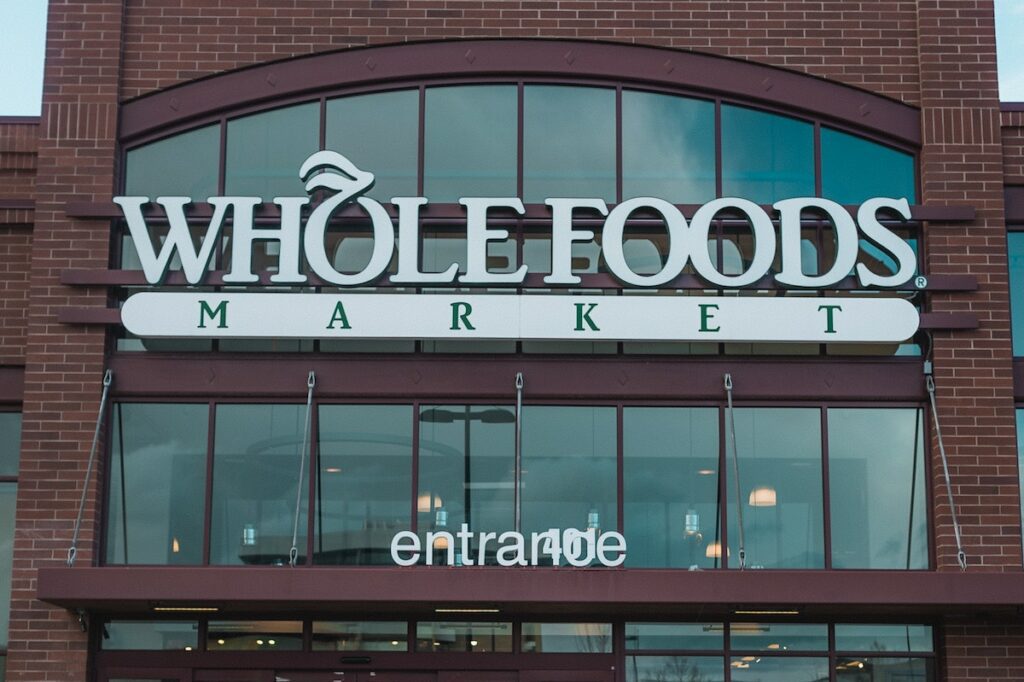 1. All about avocado oil
All about avocado oil? Haven't we all been using it for years now? Well, if you haven't, then now's the time to get on it. Avocado oil is officially going mainstream and is being used in packaged products across all aisles.
Thanks to its high smoke point and high oleic fatty acid content, avocado oil has grown in popularity and is taking the place of other oils like canola oil and safflower oil, especially in meals, products, and snacks. (Yeah, I'm still waiting for algae oil to take off…)
2. Climate-conscious products
Caring about our climate is more timely than ever before — and as a result, brands are working hard to improve their impact on beverage and food production.
Companies are taking precious space on their labels to call out their sustainability efforts so consumers can be more conscious of where they put their purchasing power. If you aren't already, start reading labels and help save the planet one purchase at a time.
3. Crazy for kelp
Did you know kelp can help absorb carbon in the atmosphere? (Pretty neat, right?) That makes kelp farming even more important than ever before, especially in the current age of climate consciousness.
The best part about kelp is it grows quickly and doesn't require any added nutrients or freshwater to thrive. Not only is kelp helping save our planet, but it's also popping up in things like chips, noodles, and sauces. Kelp, FTW!
4. Man's best friend
Let's not forget about our furriest friends. Man's best friends are truly considered beloved family members, which is why they only deserve the very best. This is why pet food companies are dialing up the deliciousness of their recipes.
Oh, and you'll want to start stocking up on supplements, not just for you but for Fido, too. Yep, that's right — brands are developing pet supplements so your bestie can double down on their dog years. That means more eco-friendly walks to the dog park and road trips with man's best friend.
5. New brew
Many of us may be familiar with the usual suspects when it comes to brewing up a batch of tea. But step aside chamomile, there's a new trendy tea on the scene — yaupon.
Yaupon is a holly bush found in the southern regions of the United States, and it just so happens to be North America's only known native caffeinated plant. (Umm, we like it already.) Earthy and mild in flavor, yaupon is growing in popularity. 
From cocktails to mocktails to teas, everyone from baristas to bartenders is experimenting with this new trendy tea flavor. You may have even spotted it on our must-have back-to-office snacks. (Well, aren't we just trendsetters.)
6. Pasta meets produce
Remember that trend a few years back when noodles were replaced with every vegetable in the garden? Spaghetti squash, sweet potato spirals, zoodles from zucchini, you get the idea. Well, if you thought that was a trend that would disappear, think again. 
There's now a new crop of veggies that are being transformed into pasta. Fruits like green bananas and veggies like hearts of palm are entering the scene — so if you're looking for an easy way to increase your daily fruit and veg, this trend is for you.
7. Need a date
Need a date? (Asking for a friend…) Okay, well, if you can't drum up a human date, what about settling for a date from the fruit variety? Often referred to as "nature's candy," dates are being used as sweeteners in recipes.
From date paste to date syrup, dates are being incorporated into everything from ketchup to oatmeal. With a classic caramel taste, dates can also be enjoyed on their own or paired up with your favorite nut butter for a savory and sweet afternoon snack. (Yeah, you're welcome.)
8. Chickens have rights, too
For the past few years, consumers have been advocating that chickens should be able to, well, act like chickens — which is why it's so exciting this trend has basically become a movement.
Brands are beginning to prioritize animal welfare with things like more outdoor time while organizations like Global Animal Partnership (G.A.P) are helping to improve the lives of birds, which then ultimately become the chicken we eat. We're here for it.
9. Pulp with a purpose
For years now, many consumers have been enjoying trendy dairy-free milk alternatives like oat milk and nut milk — but what happens to all of that pulp that gets leftover in the creation of these dairy-free alternatives?
Brands and consumers alike are getting creative and finding fun ways to repurpose pulp and give it a second life. By upcycling pulp from almonds, oat, and soy, brands are making new products for at-home bakers. Think of things like alternative flours, mixes, and other sweets and treats. Yum!
10. Throwbacks
Feeling a bit of nostalgia? Whether it's a bowl of boxed mac and cheese, cereal, or microwaveable pizza bites, we all have a hankering for those childhood favorites every now and then. Brands are taking notice — except they're incorporating a modern twist.
Retro remixes of beverages and snacks from childhood are now getting a full-blown makeover for the now grown-up wellness-conscious consumer. The final result? The ultimate mashup of throwbacks of your favorite foods, indulgences, and other sweets and treats that have been made with more mindful ingredients.
Stock up on these Whole Foods 2023 trends and you'll be a total trendsetter with tasty beverages and foods that are sure to hit store shelves next year and beyond.