Are Membership Clubs the Next Big Wellness Trend?
In recent years, fitness and wellness have become lifestyle choices, especially in places like Los Angeles.
For those embracing this lifestyle, where you work out can feel like part of your identity, such as being a member of Equinox, ClassPass, or Tracy Anderson. The same can also be said about membership clubs such as the ubiquitous Soho House. 
So what would happen if you combined both a membership club and a gym? And what if that were more than just a place to exercise but an establishment to co-work, sit out by the pool, enjoy cultural activities, eat a gourmet meal, or get a massage? 
That's exactly what a new concept called Heimat, which recently opened in Los Angeles, is doing.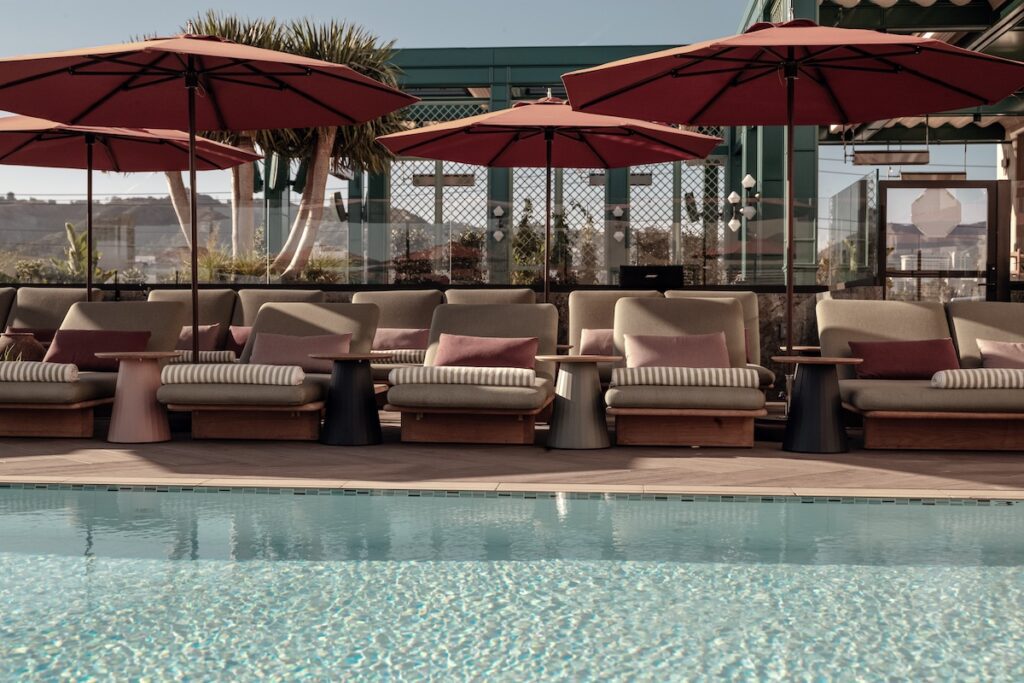 A look inside Heimat, a swanky new membership club in Los Angeles
Walking into Heimat for the first time is breathtaking. That's not an exaggeration at all. Designed by Berlin-based agency Inco Media and famed architect Martin Brudnizki, it looks nothing like the typical gym because it isn't one. There are no rubber floors or walls of mirrors. 
"Heimat is a concept fitness club where everything has been done with intention and builds into an experience we are hoping to provide for our members," says Sebastian Schoepe, president and chief executive officer of RSG Group North America. "We like to say Heimat was ours to create, but yours to define." RSG also owns legacy brand Gold's Gym as well as the newly-created John Reed.
With five floors (three of which are dedicated to fitness), and more than 70,000 square feet, Heimat is much larger than the average gym. The club only has state-of-the-art equipment from Technogym and gym80, much of which has been customized.
"Greeting members on the ground floor is a 7,000 square foot free weight training space with three custom-designed group studios dedicated to boot camp, cycling, and group fitness," says Schoepe. "A cardio area that melds sunlight and a live cacti garden amidst floor-to-ceiling windows is a stunning reminder of how design plays such an integral part in creating a vibe unlike anywhere else."
A spa on the second floor has everything you'd find at a luxury day spa from massages to manicures to hydro-facials. There are also locker rooms that look like five-star hotel bathrooms with marble flooring, countertops, and hand-crafted wood paneling. There's also a sauna and European footbaths. 
Need a time-out or a nap (seriously)? There's also a unisex relaxation room complete with Mies van der Rohe's Barcelona Day Beds.
The third floor has a gorgeous Pilates studio with Elina reformers. Outside the studio is a stretching area, the world's only group Kinesis studio as well as additional studios for hot and regular yoga, barre, and mat Pilates. There's literally something for everyone at Heimat.
The fourth floor has an outdoor pool, hot tub, and lounge area as well as a Michael Mina restaurant called Mother Tongue. It's open to the public and has a separate entrance for non-members. And yes, they serve alcohol by the pool because balance is important. 
The fifth floor houses a large, open coworking space with lots of seating as well as private rooms for calls and conferences.
"We created Heimat to disrupt what people thought a fitness club could be," says Schoepe. "Whereas most gyms connect with their members by preaching sacrifice and discipline to reach their goals, Heimat takes a more holistic approach."
He adds, "Certainly, hard work and pushing yourself in fitness are important but so is taking time to relax and indulge in certain moments."
While Heimat is extremely opulent, it's not gaudy. But between the custom ostrich-style upholstery on the weight machines, grand lighting fixtures (not a hideous fluorescent ceiling light to be found), and Bose speakers everywhere you turn — it's quite clear no expense was spared.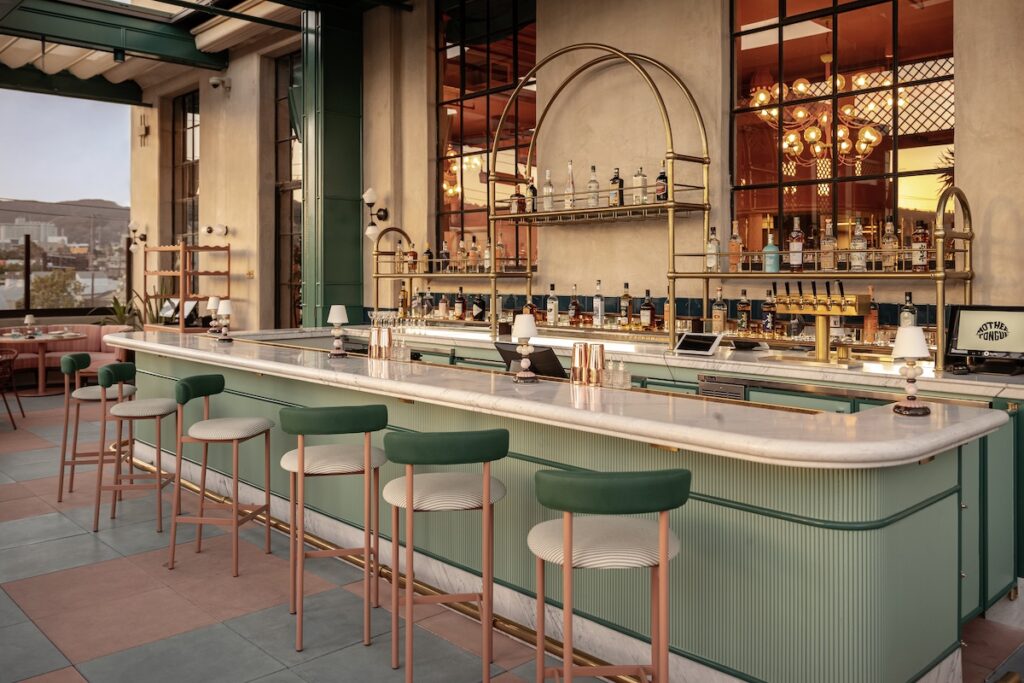 The benefits of being for members only
For the sake of full disclosure, I toured and joined Heimat before its official opening. However, I had to apply for membership just like any other club.
When it opened, I assumed everyone would be in excellent shape and resemble an Instagram model (which isn't at all intimidating). However, I misjudged.
Just from the first few weeks of opening, I was surprised at how diverse the group was. There were even people in my reformer Pilates class who had never been on a reformer before. It's also worth noting the instructors cater to various levels of fitness, which in my opinion is a sign you have a good instructor.
While this might be controversial, I think there are benefits to closed membership. I like the idea of being around people with similar interests and lifestyles who enjoy fitness, wellness, and likely work remotely.
Plus, I feel more comfortable knowing that I probably won't encounter that sweaty dude (he's at every gym) who drops weights, grunts, and stares at women in leggings.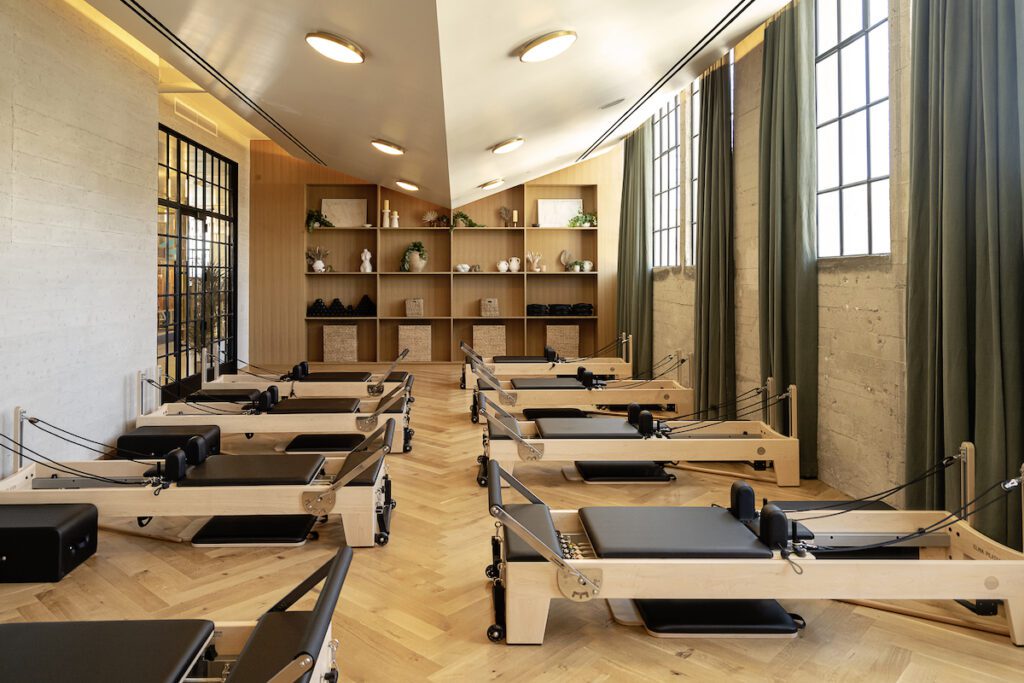 Membership clubs: the next big thing in wellness?
While RSG plans to open more locations in the future, Heimat's concept is bound to have copycats.
While Heimat was planned years before the pandemic, it feels as if now more than ever, people are seeking connection. Furthermore, because many jobs are still remote, there's an extra incentive to be a member of a club that offers coworking.
While Heimat is the first club to offer a huge laundry list of amenities, there are other smaller fitness and wellness membership clubs in Los Angeles and New York.
Artha, which is located in West Hollywood, bills itself as a "wellness sanctuary," offering yoga, meditations, and sound baths along with high-end amenities like an infrared sauna, float tank, cryotherapy, and massages.
Having spent a day there, everything feels incredibly personalized and exclusive. While they are currently in West Hollywood, another location in Studio City is slated for fall 2022. Membership is by invitation only but day passes are available.
On the other end of the spectrum is Fairfax Training Club, which is a fitness-centered private club that recently opened in the Westwood neighborhood of Los Angeles. This membership-based fitness community combines personalized training and small group classes. The focus is on holistic wellness through physical and mental strength as well as accountability, diversity, and inclusion.
The fully-customized multi-floor facility was designed with state-of-the-art equipment, an infrared heated yoga room, and a Pilates studio, as well as space for meditation and breathwork. It's also the first studio to have all Bala products for its hot Pilates and hot yoga sessions. Membership will be capped at 200 people. 
Remedy Place, which calls itself "Los Angeles' first social wellness club," is also opening up a location in New York City in 2022. A biohackers' paradise, they offer a selection of unique wellness services from group sound baths to functional medicine appointments, chiropractic services, IV drips, acupuncture, ice baths, and even Hyperbaric Oxygen Chamber sessions.
Still, none of these clubs come close to what RSG has created. So, while Heimat didn't invent the members' club or the gym, they've certainly re-defined what both those places can be. While I predict the brand won't disrupt the fitness industry, I think it's bound to create a new industry altogether. 
All images courtesy of Heimat