What is Fermented Skincare?
You've likely heard about all the impressive benefits of fermented foods (kimchi anyone?), and the powerful effect they have on supporting gut health. Fermented foods contain a wide array of beneficial probiotics and help balance bacteria stored in the gut. By doing so, they can improve overall digestion and boost immunity.
But lately, there's a new way to get your fermentation on – fermented skincare. Here's what to know about fermented skincare, and how to determine whether this beauty trend is worth a try!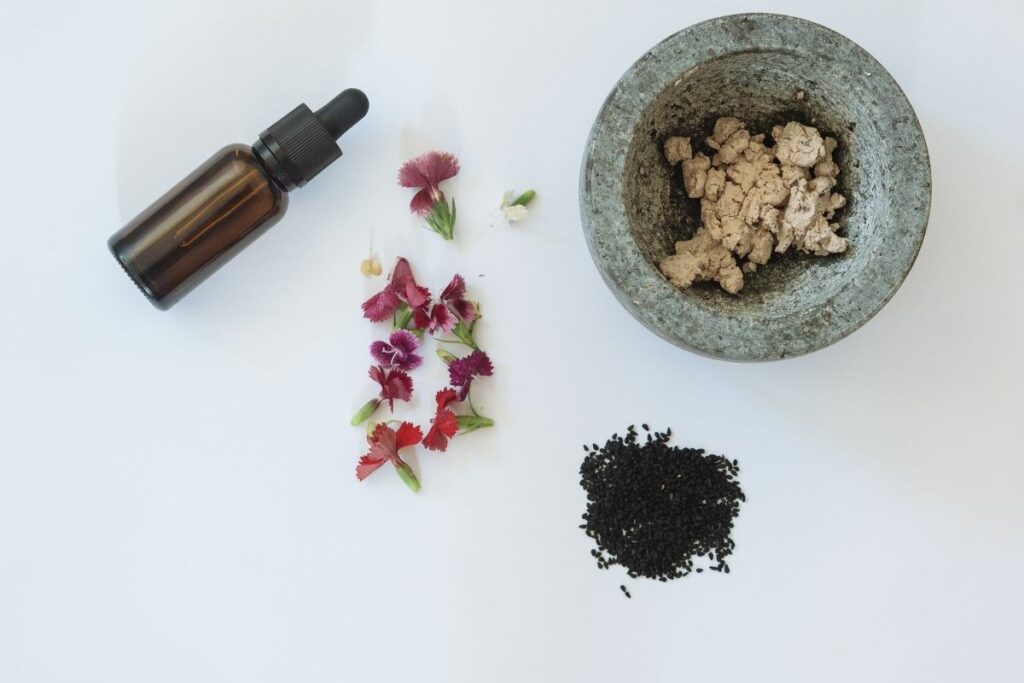 What is fermented skincare?
The fermentation process breaks down enzymes in skincare ingredients, resulting in formulas that are ultimately easier for the skin to absorb. Skin-friendly ingredients such as lactic acid and probiotics are derived throughout the process of fermentation. Lactic acid is considered an AHA, and it's recommended for sensitive skin as it's gentler than other counterparts.  
Throughout the process of fermentation, potency, penetration, and preservation are all increased. Translation: you're less likely to throw out that half-used (and pricey) Vitamin C serum that's past its shelf life. 
What are the benefits of fermented skincare?
As board-certified dermatologist Caroline Chang explains to Yahoo! Finance, "The natural process of fermentation creates a higher concentration of beneficial ingredients like probiotics, vitamins, and antioxidants, and allows these key natural ingredients to be more potent." This gives products a chance to truly work harder for us, rather than simply sitting on the top of our skin unabsorbed. Fermentation also amplifies the nutrient quality of ingredients, ensuring that your skin is getting the most out of the product.
"This not only helps fight free radical damage and protect against UV damage, it can also help produce amino acids, which are the building blocks of peptides to combat fine lines and wrinkles," notes Chang. 
Best fermented skincare products to try
Curious about making fermented skincare a part of your routine? Here are a few product recommendations to start out with!
Youth to the People Kombucha Toner: This toner is a great addition to your evening skincare routine to improve overall skin texture and minimize pores, all while enhancing your skin's natural microbiome. 
Key Ingredients: Kombucha black tea ferment, ginger, lactic acid, lemon water extract 
Elemis Glow Cleansing Butter: This gentle, nourishing cleaner will remove the day's makeup and brighten the skin.
Key Ingredients: Mango butter, fermented pumpkin, fermented rice water, fermented acerola cherry 
For the Biome Invigorate Powder Mask: Help your skin combat environmental and hormonal stress with this impressive, super-charged mask. 
Key Ingredients: Fermented reishi, lion's mane, chaga, maitake, and king's mushroom 
100% Pure Fermented Rice Water Serum: Your new go-to daily serum to brighten, tighten, and hydrate the skin!
Key Ingredients: Rice water, white mulberry, licorice, citrus 
Benton Fermentation Eye Cream: This eye cream contains powerful anti-aging ingredients to smoothen and plump the delicate eye area, while simultaneously repairing existing skin damage .
Key Ingredients: Galactomyces ferment filtrate, bifida ferment lysate, aloe barbadensis leaf extract
All in all, fermented skincare is not just your average run-of-the-mill skincare trend. Fermented skincare products are scientifically-backed to pack quite the powerful punch, and make a wonderful addition to your skincare arsenal. These products make it easier for your skin to absorb beneficial ingredients. And when you're investing in quality products you want to ensure you're getting the most bang for your buck!
The fermented skincare industry is booming. It'll continue to grow as more brands find ways to incorporate new superfoods and nutrient-packed ingredients into their formulas.