How Chandra Honors Her Culture In Her Own Way
I'm Chandra (she/her), and I joined the aSweatlife community in 2019. I'm honored to be a guest writer this week. Thanks for letting me share a small part of my personal experience and for taking the time to read it! 
I've always struggled with my cultural identity. It pains me to say that I had a lot of self-doubt and embarrassment around being Indian-American growing up. I never felt Indian enough when I'd go on yearly family trips to India, nor did I feel American enough when I was in school.
I'm first generation, born and raised in the southeastern part of the US. My parents immigrated from India, and we lived in a predominately Caucasian and conservative place. My upbringing was a mix of traditional and non-traditional. My parents spoke a mix of our languages, including English at home. As I got older, they spoke in English more, so I quickly lost my fluency. I grew up eating South Indian food as much as pizza. We weren't involved with the Indian-American community, nor did we go to the Hindu temple. We took yearly trips to India, which was when I got the most exposure to my culture.
"But, where are you really from," "what are you," "your name is too hard to say, can I give you a nickname?" are some of the questions I was asked many times growing up. These types of questions, experiencing other microaggressions (although at the time, I didn't realize that's what they were), and being raised in a conservative place affected how I saw myself. Being different didn't feel accepted or understood where I grew up. So, I distanced myself from my culture (outside of my home) and chose to assimilate.
At school, I'd Americanize my name to reduce the awkwardness that came on the first day of school when teachers would go through attendance. I'd shop at places like Abercrombie & Fitch to fit in with my classmates and eat "classic" American foods during lunch. I'd gloss over the details of my homelife because I didn't want to talk about what made me Indian. The school system I attended wasn't the most diverse. So, being the only person of color or one of a few people in a classroom fostered self-doubt about my identity. On the outside, I felt like I was succeeding in Americanizing myself. Internally though, I was struggling.
Honoring my culture my way
In my 30's, I've learned to take some pride in my identity. But, there are times I continue to struggle because I disagree with some aspects of my culture and upbringing. Plus, I spent so much of my life trying to bury the part of me that's Indian. Untangling this has surfaced a lot of emotions that I'm learning to sort through and process.
What makes me sad and angry is that I allowed myself to reject parts of my identity so I could feel like I belonged, when I should have been comfortable just being me.
I've also recognized what I experienced when I was younger are microaggressions. I wasn't familiar with this word until I was in my 30's.
I don't Americanize my name anymore. Embracing my name as it's supposed to be pronounced has been a step forward in honoring my background. I've learned to love my name and the meaning behind it. I've added my pronunciation to my work email signature, my LinkedIn profile, and Zoom name so people can see how to say it, in addition to hearing me pronounce it.
Other ways I celebrate my identity are through food, health and beauty practices, and quite recently dance classes. What's different now is that I'm more open about it. In the past, I wasn't necessarily comfortably talking about these interests. These are the ways I feel most connected to my culture in ways that represent me.
Some conversations to continue having:
Microaggressions
This is something we all need to keep unlearning. There are so many words and phrases in the English language rooted in racism, sexism, and other forms of discrimination. Even certain actions can be microaggressions. We all have biases, so be thoughtful in what you say and do. Be open and an active listener when someone corrects you. If you see someone saying or doing something that's considered a microaggression, speak up if possible. Examples: "What are you?," "Wow, you speak English so well for a (insert person of color)," "I would have never guessed you were (insert person of color)." Make the space to examine your own attitudes and biases. It's a lifelong practice, and you simply can't eliminate all your biases within a few months.
Food appreciation/education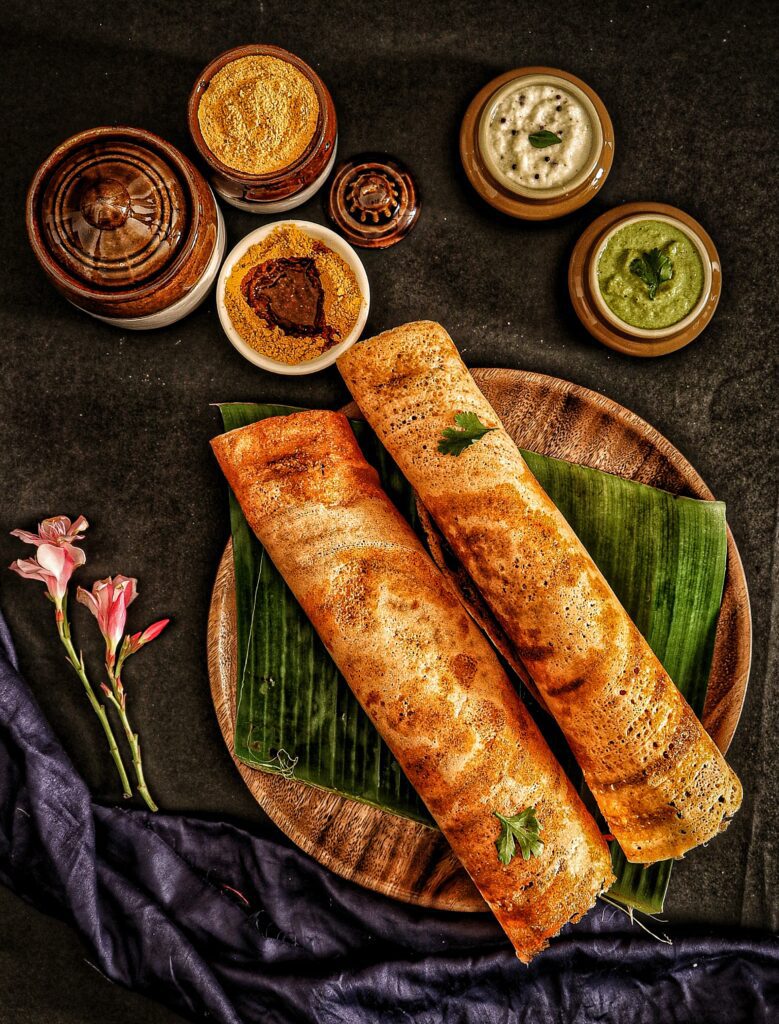 Food is a wonderful way to learn more about a culture, and every country has nuances in their food. There's a lot of misinformation and generalizations about Indian food. There are a lot of Caucasian food bloggers who have simplified, altered, Americanized foods and have done a disservice to other cultures. It's one thing to change a recipe due to survival or not having access to certain ingredients, but it's disappointing and upsetting to see foods changed simply for the sake of it, then claiming it's authentic. Indian food is more than curry, naan, and chai. If you enjoy cooking different cultural foods, then support recipes developers, bloggers, influencers, content creators who represent that culture and/or country.
Some of my favorite Indian and Indian American food bloggers include: Archana's Kitchen, Uma Raghuraman, Priyanka Naik, and Tanvi of Sinfully Spicy.
4 things I'm loving right now
I'm slightly obsessive about my skincare routine, and it's great to see so many skincare and makeup brands owned by people of color sprouting up. Founded by a Black woman, Thirteen Lune is an online platform where you can find people of color-only skincare, makeup, and personal care items.
Bollywood dance classes
Call me a dance fitness enthusiast (it says so in my Instagram bio) because I'm always interested in trying new dance classes. A few months ago, I came across a Bollywood dance community, and through it, I've been discovering other Bollywood dance classes. I'm excited to see this dance community thrive in Chicago. It's been a wonderful way to connect with my culture and to keep challenging my body and mind.
Unfortunately, my Indian cooking is mediocre at best, so I'm thankful there's an Indian meal kit company when I get those cravings for homecooked food. This is a Chicago-based company that specializes in regional Indian food. In my opinion, what makes it unique is that they offer regional dishes that I don't often see in Indian restaurants. It's the kind of food my parents make.
Kaikeyi by Vaishnavi Patel
Part of my childhood included reading different short stories of the Indian epic Ramayana. I'll admit I didn't have a strong interest in it as a kid. This book has been a good way to reintroduce myself to Indian mythology from a female perspective and one that examines the patriarchy and society's expectations of women. It's worth a read if you enjoy mythology and want to explore a non-Western one.
Let us know!
Did this post help you get closer to achieving one of your goals?