Creating a Space for Myself and Others Who Look Like Me in Yoga
Over the years I have been to many different yoga studios and feeling unwelcome is beyond disheartening. The barriers made me uncomfortable: diverse bodies were not seen, inclusiveness wasn't present and I couldn't find variety in body sizes and ages. I began to question myself – "Do I belong?"
I was often the only African American participant in class, an older woman, and a curvy girl, but I had just as much reason to be there and fortitude as everyone else.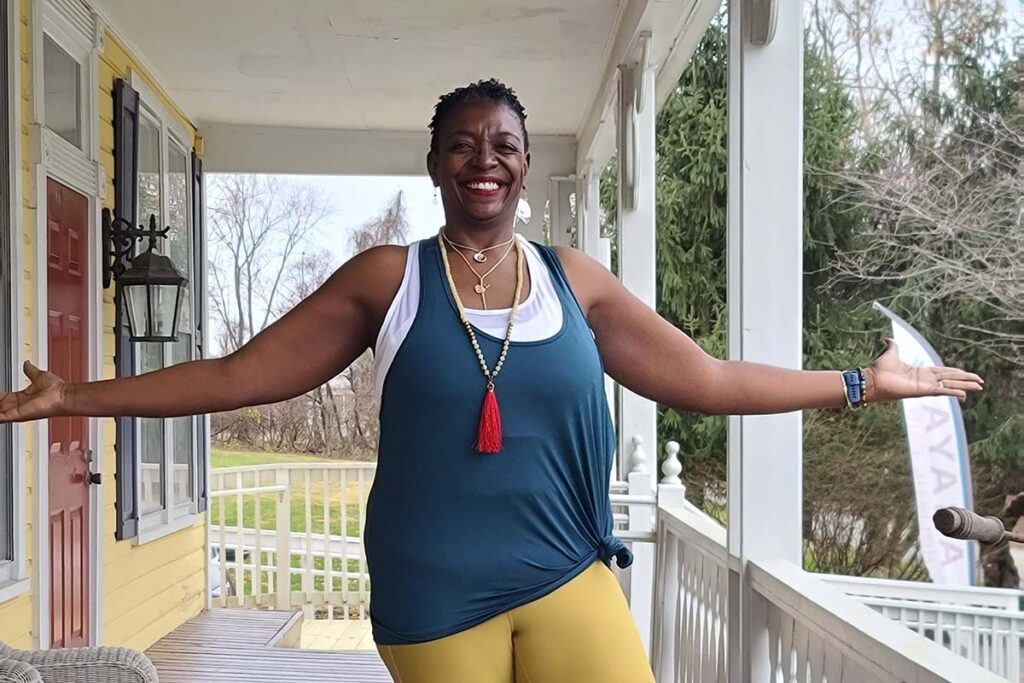 I needed to shift my perspective and change the narrative of what I was experiencing to overcome this feeling. I found showing up authentically and creating a space for myself on the mat had a positive impact on my wellbeing not only mentally but physically.
It has taken me a long time to build a community, be seen, and be present in this space. After all of that, I could not be prouder to have chosen the path of teaching. It was beyond challenging to take the leap to become a yoga instructor, knowing that I'd lead classes where students didn't expect to see me as an instructor. But I knew that it would be worth it to carve out space for people like me to feel like they belonged.
Teaching has led to the reward of sharing, showing up, being authentic, cultivating connections and showing that this experience of authenticity is fruitful in many ways. My journey has helped me to help others I connect with to overcome the feeling that they don't belong, and to dispel the feeling that belonging is attributed to size, accessibility, shape, or race. 
My advice after creating my own path and finding space where I belong is go where you feel welcome, and experience a great, authentic vibe. There is a place for you whether you decide to become an instructor or participant. Yoga is for every-BODY, it is a space where individuals can cultivate a connection with their inner self, a place for healing, a place to breathe and a place of inner peace.
As I look towards the future, I feel good about the brands that are getting it right when it comes to accepting all bodies and showing that fitness is accessible for ALL. The brands that I truly admire support inclusivity and diversity in the fitness space: Black Girls Run, REI, Fleet Feet Sports and Terry Bicycles. Other organizations getting it right include Follain Beauty, Kari Gran Skincare, and Handful.
Find me on the mat in the DMV area at One Life Fitness Germantown, Clarksburg Yoga and Wellness, and MoxieDMV. Follow me on my yoga journey at @deanietheyogini.