A Deep Dive into Diet Culture with Dr. Lindo Bacon, pioneer in the HAES movement
Content warning: in this post and on this episode, we're going to be discussing eating disorders and diets. If that's not a topic you're ready to listen to, skip this one and come back. We get it.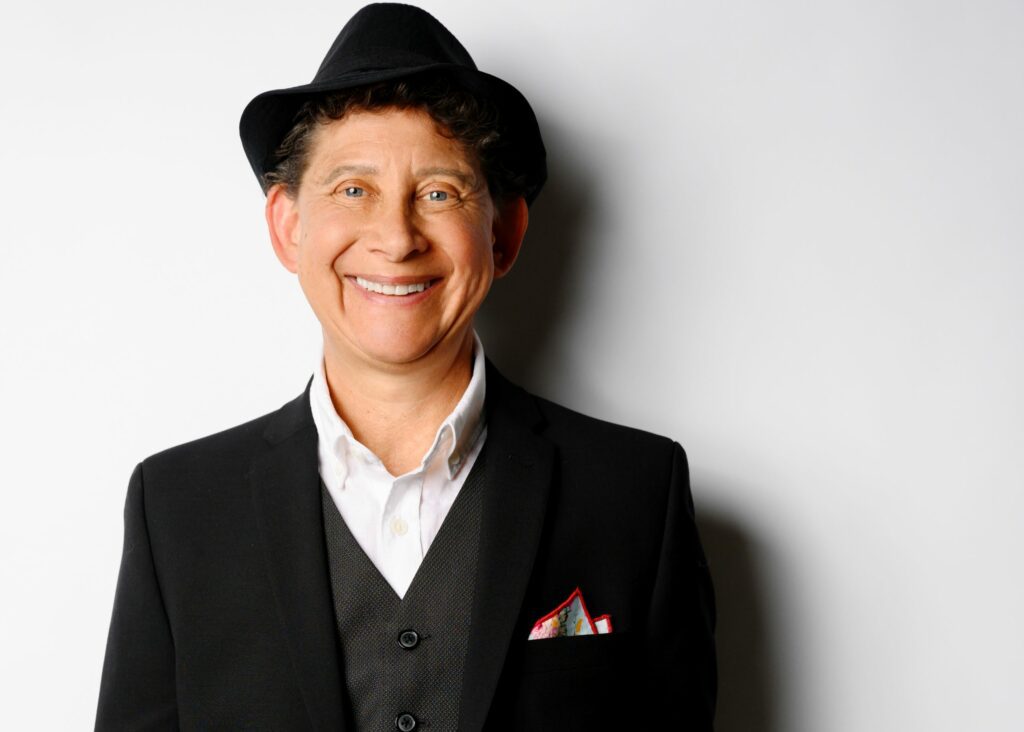 Dr. Lindo Bacon, whose pronouns are they/them, wasn't an easy interview to get. They're a force in the emerging research that supports the health at every size (HAES) movement and in the movement to end fat stigma. They also authored the books "Health at Every Size," and "Radical Belonging," as well as co-authoring "Body Respect." Dr. Bacon also required a little convincing as to why a media outlet called "aSweatLife" cared about being a part of the conversation on diet culture. And that concern wasn't without merit.
For years, we've avoided talk of diets on aSweatLife – sure, you'll see a reference here or there to a name-brand diet – but we've said for years that we don't want to tell you what to eat or not eat.
Indulge me for a minute here – I spent the first 18 years of my life in Minnesota. If you've heard of "Minnesota nice" the concept would be more aptly named, "Minnesota avoidance." My people don't talk about things that are uncomfortable and will even go so far as to lie to retail associates. "I'll be back later for this," we say holding up an item of clothing we tried on and hated. Everyone knows you're not coming back.
So as we were approaching our 6th year of the podcast, #WeGotGoals, we decided as a team to talk about the things we've avoided or that we truly just want to learn more about, starting with diet culture.
In not participating in the conversation about diets, we weren't doing any work to undo their negative impact.
That brings us to the start of our deep dive on diet culture over the month of January. We chose this month to tackle this topic because we know the messages you're being inundated with right now – yesterday, I lost count of how many commercials offered me a chance to lose weight or get my money back. Over the month, we're featuring four experts who each have a unique point of view in the diet culture space – therapists, researchers, experts in eating disorder recovery, and those with lived experience.
And we're starting with Dr. Bacon because they have the education and background to support the fact that over a person's lifetime, diets simply do not work, which you'll hear all about in the episode. You'll also hear about the emotional effects of dieting that their work validated.
Dr. Bacon is a curious human, pursuing several degrees to understand their body and the relationship between the size of a body and health. They went to graduate school for psychology, pursued another graduate degree in Exercise Physiology, and finally landed on a PhD in physiology from the University of California, Davis. That's where they did their research that led to the book "Health at Every Size."
Their peer reviewed research found this: "Concern has arisen that this weight focused paradigm is not only ineffective at producing thinner, healthier bodies, but also damaging, contributing to food and body preoccupation, repeated cycles of weight loss and regain, distraction from other personal health goals and wider health determinants, reduced self-esteem, eating disorders, other health decrement, and weight stigmatization and discrimination [6–8]."
Needless to say, they know their stuff and they are an expert in not only the negative impact of dieting, but also, the medical stigma that those living in larger bodies face, as well as the identities that intersect with weight, like socioeconomic status, gender, and race.
Resources:
Here are some of the frequently asked questions I've heard since talking about this project as well as some resources (you'll also hear other experts speak to these this month):
What exactly is obesity? And should you use that word when talking about someone else's weight? In short, it's complicated, based on the BMI *which has its own problems* and no. Here's more research on the words we use and weight stigma.
How do we know what our set point is? Ugh, it's complicated. But, you'l hear Dr. Bacon speak about how a body behaves when below it. (see the Keys' study "During the semi-starvation phase [about 1,500 calories a day] the changes were dramatic. Beyond the gaunt appearance of the men, there were significant decreases in their strength and stamina, body temperature, heart rate and sex drive. The psychological effects were significant as well. Hunger made the men obsessed with food. They would dream and fantasize about food, read and talk about food and savor the two meals a day they were given.") 
How are we supposed to eat? That is literally the question that started this all and you'll hear more specific answers to this question throughout the month (From both Judith Matz and Dr. Alexis Conason), but when I spoke with Dr. Conason, it was clear that the question itself was rooted in diet culture. Damn it. Our bodies have cues that we'll speak to in the coming weeks that we've conditioned ourselves to ignore.
Let us know!
Did this post help you get closer to achieving one of your goals?