What the Founder of Mombox Wants You to Know About the "Fourth Trimester"
It's not easy being a mom today and no one knows this better than Kate Westervelt, Founder of Mombox. Not your ordinary subscription box, Mombox has all the things mothers need to take care of themselves throughout the first year postpartum. While there is always so much emphasis on the baby, the needs of mothers are often ignored. But that's not the only challenge.
Being a mom and running a thriving business can be incredibly difficult. But Westervelt manages to do it all (or get close enough). I recently spoke to her about managing life as a mom and businesswoman, why the deck is currently stacked against women in America, and her best tips for getting it all done. She was gracious, interesting and so real.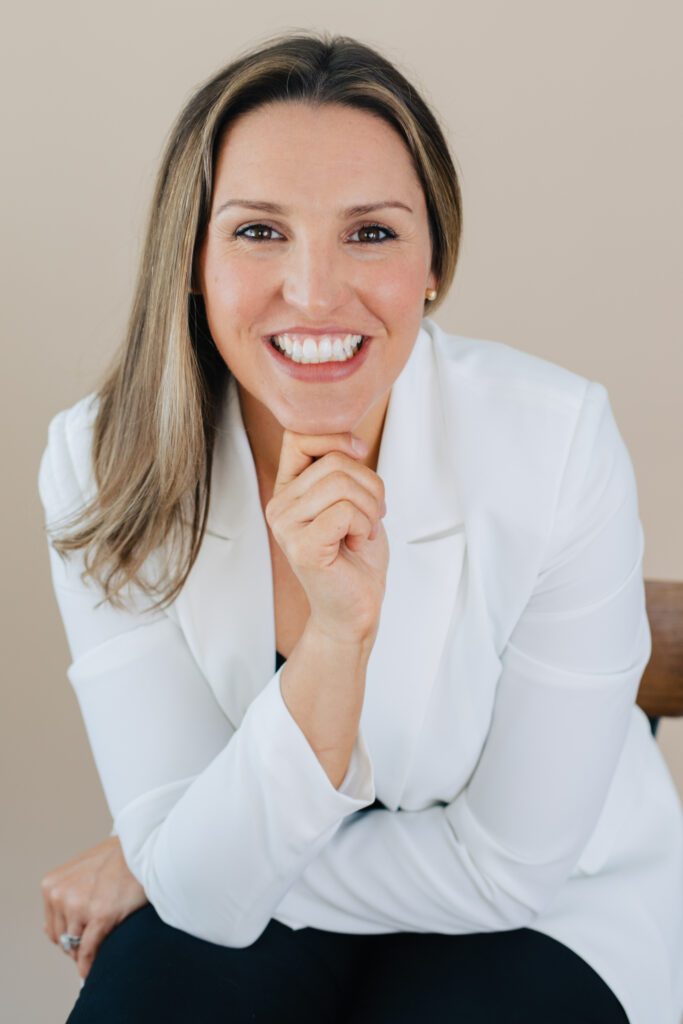 How did you come up with the idea for Mombox?
I was getting ready to give birth in 2016 and got everything ready for my baby. It wasn't until after I had given birth that nurses started bringing me products like huge pads and mesh underwear, nipple balm, and all this stuff that I never heard of.
Nobody was really having this like fourth-trimester postpartum conversation back in 2016, or at least I was not hearing it. So I was Googling products from the aisles of the store and realized that there were much better products available online. But at that point, I didn't have time to order them and wait for them.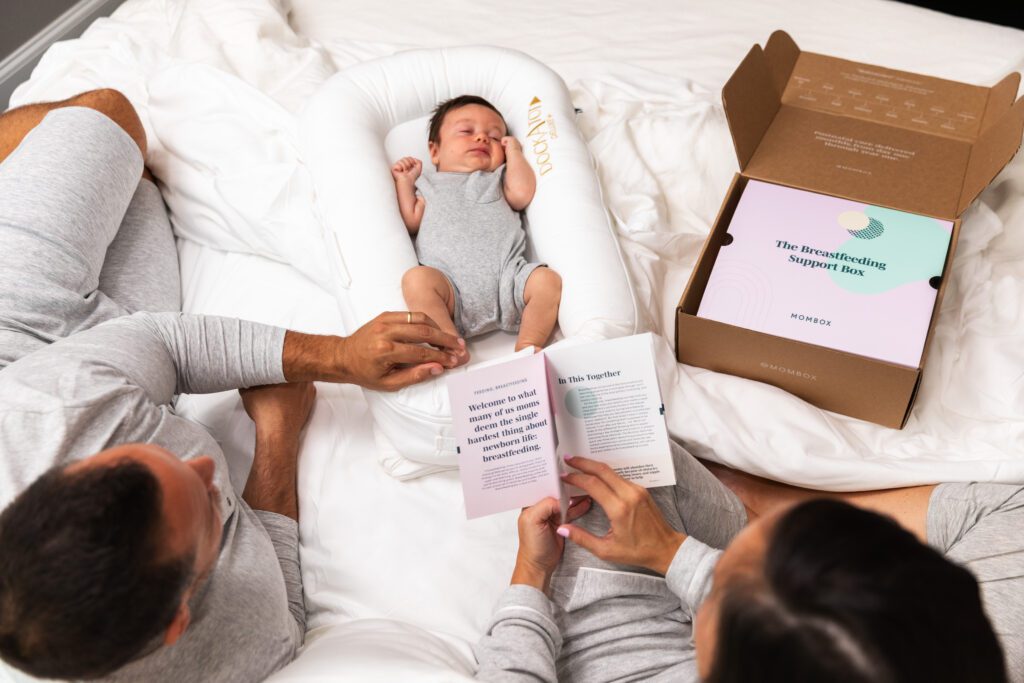 The idea came to me to vet and curate the best postpartum recovery products and deliver them to mom ahead of time or shortly after she gives birth.
What types of products are in Mombox?
The first box is based on your labor and delivery. So whether you gave birth vaginally or via C section, your box contains things like a belly band, scar cream, a therapeutic hot/cold pack to help with sore muscles, a perineum ice pack, pads, mesh underwear, [and more]. From there, we sort of go down a timeline that's really rooted in maternal wellness science. So we've curated the best research team.
We've interviewed hundreds of women and figured out sort of what happens at each month, the first year.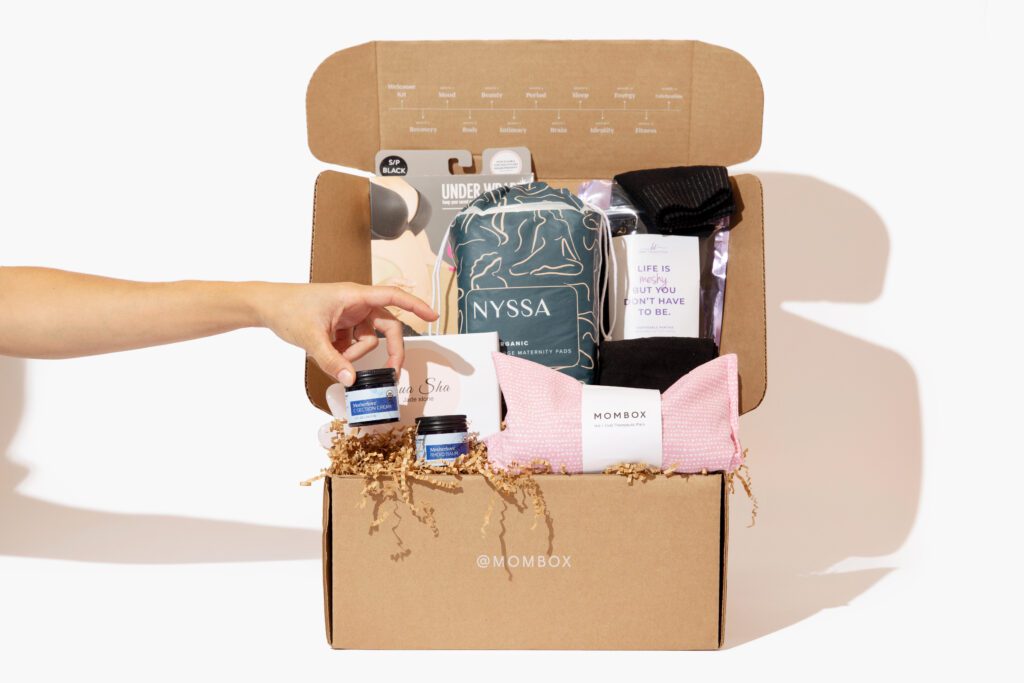 Do you think that the expectations for new moms simply aren't realistic in today's world?
Expectations for new moms are 100 percent unrealistic. If you were to give birth, let's say 100 years ago, you would give birth with a community of other women, other people who would take care of you in the postpartum period, and who would teach you things like breastfeeding.
You would all sit around in a circle and nurse your children together, and if you couldn't nurse your child, somebody else in the tribe or community would pick up your child and nurse your child.
Right now, moms have it really tough. You also have the expectation that you're going to snap back or bounce back or get right back into the workforce because there's no paid leave. And the truth of the matter is like it's an entire transition.
Do you think the fact that Americans don't have paid leave is a problem?
It's really unfortunate, especially because the US is the only developed nation with a rising maternal mortality rate. We're also the only developed nation with no paid parental leave. We [also] know that more than half of all perinatal deaths occur after the baby is born. We're rushing moms back to work. But, just on a baseline level, you have the rising rate of deaths and no support, and no paid time off. And like, who's not connecting those dots? We're one of the richest nations in the world— we can do better for moms and children.
The research says paid leave equals a stronger economy. And for some reason, we just haven't connected those dots here. I think it hinders moms severely.
In other countries, they get a longer maternity leave…
When I was working at a large international corporation, I was getting ready to go on maternity leave. I had six weeks of unpaid maternity leave. My counterpart in Germany was also pregnant the same week. We wished each other goodbye and she said, "I will see you next year."
We had the same role at the same company. She's getting a year and I'm getting 42 days.
You run Mombox and you have children. How do you do it all?
I don't do it all. I outsource everything I literally can and I tell moms we need to give each other permission to outsource. My children go to school and daycare five days a week. I outsource our laundry and cleaning. I never cook. Obviously, that's an immense privilege for us.
You can't just run a company and then be present with your children and then do all of these tasks. I think anybody you can do like bits and pieces of each at any given time, but you can ever do them all at once.
If you're super stressed about all this, laundry, cleaning everything else that you need to do, yard work, etc, you hit a wall. My husband is an attorney. The only other thing we can fit in right now is just being really present with our children. So we don't do it all. I think that parents need to take the pressure off of doing it all.
Any other tips for entrepreneurial moms like yourself?
Put your own oxygen mask on first. I didn't know that and I was sacrificing my well-being for my child but the truth of the matter is that if the children are okay if the mom is okay. And if the mom is not okay, then the children aren't okay.