Want to Exercise and Learn Something New? Take a Run Tour!
This post is part of a partnership with Go! Running Tours. As always, we only write about products, brands, or experiences we truly love.
A few years ago, my husband and I went to Rome. There was a 10K race near our hotel, but I could not figure out how to sign up for the life of me. Since Rome is a big city with a congested downtown, I did some research on where to run. I found a 10K running tour and signed up to meet a guide close to my hotel.
The tour exceeded my expectations in many ways. I loved running by the Coliseum, the Spanish Steps and other epic sights. Even better was the local color from my personable, knowledgeable guide. I learned where to eat, where to run safely and more about living and running in Rome. I have many fond memories and great photos from that morning.
Given my positive experience in Rome, I took a run tour in Athens, Greece the next year with Go! Running Tours. My guide was a local competitive runner who took me on a great 10K tour and shared his experiences as an athlete in addition to the sights and local color.
Now, as an official City Manager and Run Leader for Go! Running Tours, I've been able to share the fun of a run tour with hundreds of people in Chicago.
What is a run tour?
Run tours can focus on a specific area, neighborhood or have a theme. Some tours showcase historical events, natural areas, or a city's specialty. In Chicago, our architecture, Lake Michigan, and parks offer infinite possibilities. We also have a donut tour, are working on a street art tour and a brewery run. I recently visited Indianapolis and toured the Crown Hill Cemetery which has fascinating history and epic views of downtown.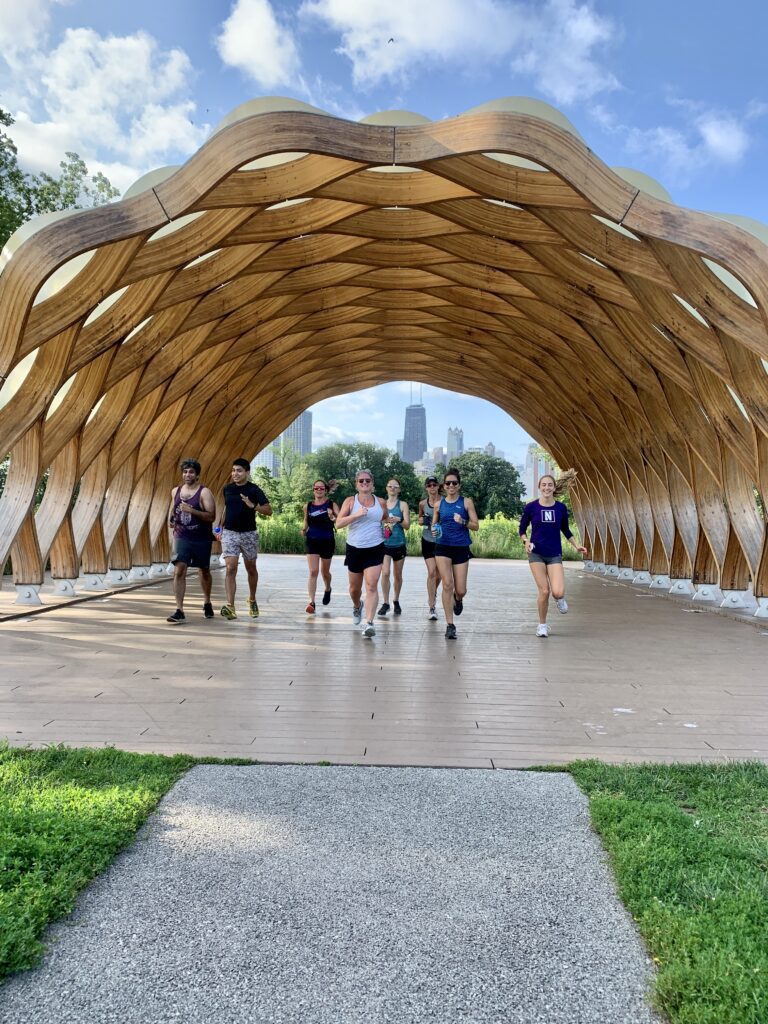 What are the benefits of a run tour?
If you are staying local or doing a "staycation" this fall, consider a run tour. Local tours are great to get out of your routine, learn about where you live and to check out new neighborhoods.
If you're traveling in the US or abroad, you can run with a local to see sights, get city tips, find safe routes, and get the lay of the land. Plus, running guides know all the best photo spots!
You can run solo, with a friend or two, or join a group tour. A run tour is a fun way to do something active as part of a celebration weekend for a big birthday or event. It's a great outdoor, open air activity and opportunity to get a workout on a busy weekend.
If you want to join me, or one of my local guides, in Chicago, use code GORUNNINGCHI25 for 25% off your tour price through 12/31/2021. Get 10% off in any of Go Running Tours' 60+ cities around the world with code GORUN10.