How to Put Together a Monthly Beauty Budget
It would be an understatement to say I'm obsessed with my beauty routine. While I've been lucky enough to try many new products and treatments for free as part of my job as a beauty writer, I also do my fair share of shopping at Sephora, Ulta, and my local drugstore. (Why yes, I have ROUGE status at Sephora, thank you very much.) I also love treating myself to regular facials, blowouts, and mani/pedis—these are the ultimate act of self-care in my book.
But which products and services are really worth your time and money? And when should you skip the pricey option and choose something less expensive? The answer: It truly depends on your individual needs and preferences, as well as how comfortable you feel spending money on your beauty routine.
To help you get started, I spoke to a variety of beauty experts for their insight into how to create a monthly beauty budget tailored to you.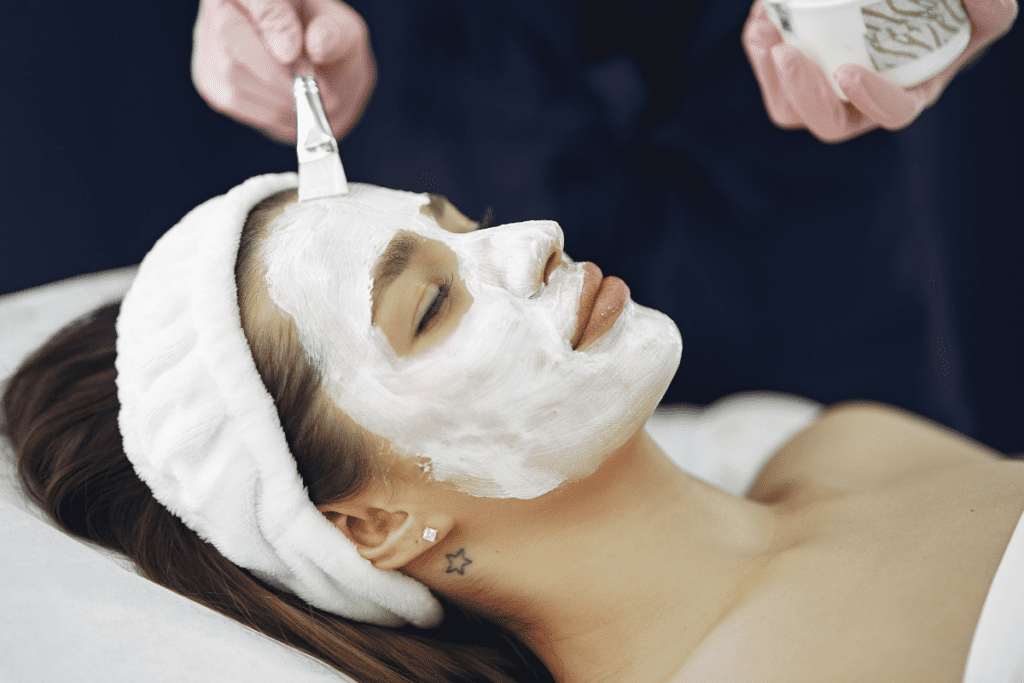 Skincare
"The place that you need to spend the least amount of money [in your monthly beauty budget] is your cleanser," says Joshua Ross, celebrity esthetician and founder of SkinLab in Los Angeles. That's because you wash cleanser off your skin, meaning pricey formulas just end up going down the drain.
You also don't have to splurge on moisturizer. "Something basic will work to moisturize the skin," says Ross. He's a fan of the SeSpring So Rich Hydrating Gel ($24.99, sespringskin.com), which has a lightweight gel texture that works for most skin types.
You can skip at-home exfoliators altogether because they can hurt your skin if you overuse them. "I would much rather you do gentle exfoliation at home and then once a month do a deep exfoliation in the office," says Ross. For mild daily exfoliation, Ross recommends using a washcloth—which you can get on the cheap—to gently scrub your face each night post-cleanse.
Toners, cleansing wipes, and makeup removers aren't essentials either, says Sunitha Posina, MD, board-certified internist in Stony Brook, New York. But if you want to include any of them in your skincare routine, then budget picks work fine.
Serums, on the other hand, are worth spending more money on. "These are the highest potency products that usually have the most active ingredients and help bring those beneficial ingredients to the skin," explains Ross. Adds Posina: "If you want to splurge on something, it should be a peptide, retinol, vitamin C, or brightening serum."
To make sure you're getting a high-quality serum, ask a dermatologist or other credentialed expert which serums they use on themselves or clients.
Ross recommends buying higher price point items, like serums, directly from a spa or smaller boutique provider versus one of the bigger online retailers. The larger retailers often buy in bulk, which means these products could be sitting in a hot factory, rendering them less effective. One brand he likes—and sells in his office—is iS CLINICAL, makers of highly efficacious serums.
With sunscreen, it's less about price point and more about buying something you'll actually use daily. "That's mainly because you want something that you like," says Ross.
Focus on finding a formula with 10-20% zinc, the "gold standard of sun protection," advises Ross. He likes Supergoop! CC Screen ($39, sephora.com), which is tinted—so you know exactly when it's time to reapply. "If you have coverage, you have protection, and if you don't have coverage, you don't have protection," he says.
As for how often you'll have to repurchase skincare products? It depends on how often you use them. "On average most products last about two to three months," says Posina.
Haircare
A few key hair products can help keep your mane in tip-top condition. "For me, hair is essential," says Chelsea Scott, haircare expert, founder of TRUHAIR, and co-founder of TheBeautySpy.com. "If your hair looks good, then everything seems to fall into place."
Much like with facial cleansers and moisturizers, you can get away with choosing budget shampoos and conditioners if you're not comfortable spending top-dollar in your monthly beauty budget. I swear by Pantene Miracle Moisture Boost Rose Water Shampoo ($8.89, target.com) and Conditioner ($8.89, target.com).
Scott recommends purchasing a high-quality hairbrush. "Having a great hairbrush is the key to promoting shiny and healthy hair," she says. "I believe it's best to invest in a quality hairbrush for $50 and have it last you years rather than purchasing a cheaply made brush that you'll have to replace over and over."
Have a specific hair concern to address? An intensive hair mask or protein-packed treatment could be a nice add-on if you have the budget for it. "If your hair is really damaged, then you may want to add an intensive hair mask," says Scott.
Scott sells a variety of mid-priced haircare treatments from top Korean brands on her e-commerce platform, including the Moremo High Protein Ampoule Set ($30, thebeautyspy.com), which is formulated especially for dry, damaged hair. 
Makeup
Because foundation sits directly on your skin, Brittany Lo, professional makeup artist and founder of Beia, says you should invest in a high-quality one.
Many makeup pros rave about Giorgio Armani Luminous Silk Perfect Glow Oil-Free Foundation, ($64, sephora.com), which creates a radiant finish without clogging pores.
Another makeup product worth splurging on is a facial mist/setting spray, says Lo. This multitasking product can lock your makeup in place, give you extra moisture, and refresh your skin. I've been using Lo's Beia Daily Hydrating & Setting Mist ($48, beiabeauty.com) to help cool my face down after my afternoon walks.
Mascara, on the other hand, is something you can save on since it's not sitting on your skin, says Lo. Maybelline Lash Sensational Sky High Mascara ($11.49, amazon.com), is my favorite drugstore mascara because it adds volume and length without clumping.
How do you know when it's time to replace your makeup? Look for the number on the bottom of the packaging. That's the period-after-opening symbol that shows you the lifetime of a cosmetic product, says Lo. This will give you an idea of when you'll have to repurchase.
Services and treatments in a monthly beauty budget
Basic services—like haircuts and eyebrow grooming—are essential to most people. Take into account how often you need these so you can budget accordingly, says Posina. You may need to get your brows waxed every three weeks but only need a haircut every three months.
Outside of the necessities, there are plenty of services and treatments you could add to your monthly beauty budget.
Posina says a professional facial every four to six weeks can be beneficial if your skin tends to get congested. Ross offers the HydraFacial at his practice, which is usually in the $150-350 range.
For those with less problematic skin, facials aren't a must. But, they could be a nice treat before a special event, notes Posina.
Most other skincare treatments are about preventing or reversing signs of aging, says Posina. Gentle, in-office chemical peels, one of Posina's favorite treatments, can help with sun damage. Prices vary, but you should expect to shell out $100 or more per treatment.
Then, of course, there are fillers, lasers, and microneedling. These should all be left to professionals and therefore will cost you a pretty penny. Botox, for example, may cost between $325-$600 depending on how many areas you get treated—but results usually last for about three months.
Microblading, meanwhile, is a very popular brow treatment, says Scott, and averages around $500 depending on where you live. "The upside is that it lasts about two years, keeping your brows looking on point," she says.
In some cases, you may be able to do certain treatments at home to save money.
"Dermaplaning is a great example," says Scott. "At $150-$200 a treatment, this exfoliation and peach fuzz removal process can become pricey. Or you could simply invest $99 in the at-home versions and treat yourself anytime you want."
Finally, Lo believes that as events and weddings pick up even more, people will start to invest in one-off services like blowouts, makeup application, and lashes again. So, think about your upcoming social calendar when making your monthly beauty budget for services.