Talking Swimwear and Productivity With Tyler Ayn Grove Of Tagged Swimwear
Swimsuit season is nearly here, and no one is preparing harder than Tyler Ayn Grove, founder of Tagged Swimwear. If you haven't heard of this brand yet, it's because they're relatively new on the block having launched during the beginning stages of the pandemic in May 2020. The reality of this is a testament to the designer's true entrepreneurial spirit.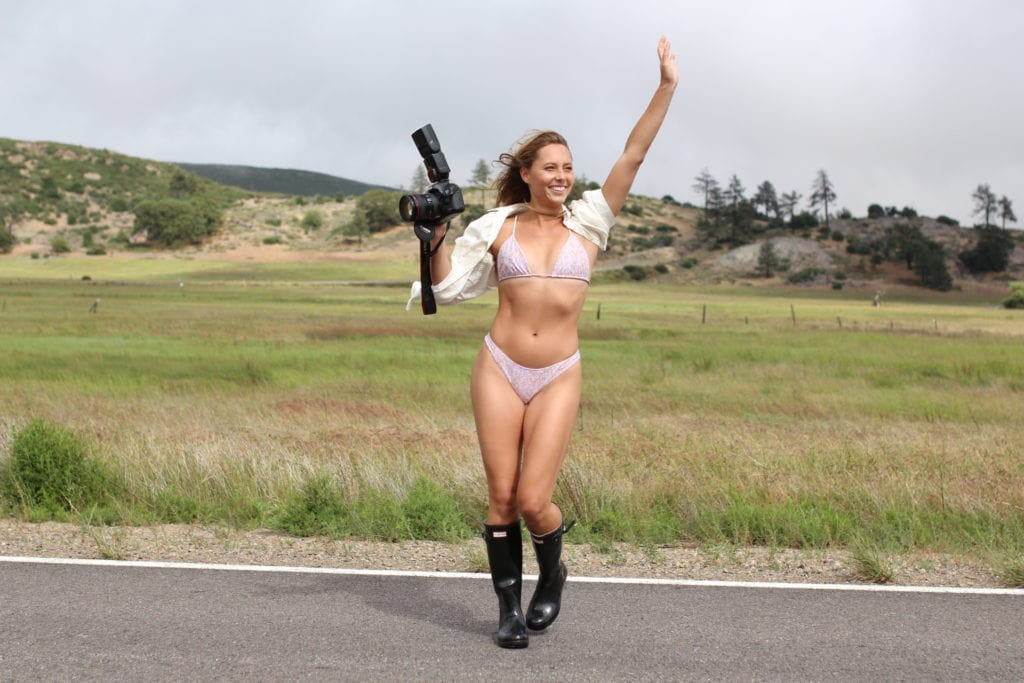 Grove also chooses to run her business ethically, opting to source sustainable materials and manufacturing in Bali by a woman-run factory. Best of all, Tagged is affordably priced.
So, how does she manage to do it all? I recently spoke with the entrepreneur to learn what inspired her to get into the swimwear industry, the challenges of being a "one-woman show," and find out her best productivity tips.
What made you want to get into the swimwear industry?
I grew up in a swimsuit as a kid living in San Diego, CA. So for me, swimwear was the most important item in my closet because it's what I spent the most time in during summer. It was also one of the items in my closet I felt most comfortable in— which is odd to say for a teenage girl and had absolutely nothing to do with body image. I just always felt intimidated by the fashion world because there were so many brands and so many items to wear a million different ways and I was very much more of a tomboy growing up. I was an elite gymnast, so I pretty much wore workout clothing, a leotard, or a swimsuit as my staple outfits.
Swimwear made me feel comfortable when I was younger because it didn't require the glitz and glam of normal fashion. It was an item that was functional, but also simple, had a purpose, and could make me feel feminine at all the same time.
However, I always felt frustrated with the swimwear space because of the pricing of swimsuits. Every summer I would save up my money to buy just one or two suits.
As I grew older I knew there had to be a way to create a suit that was under $100, but still had the same quality and sustainability as the big luxury brands. So I set out on a mission to make it happen!
Why did you create Tagged Swimwear?
I created Tagged for a few different reasons. The first was to create a swimwear option for women that was not only quality but also sustainable at a price point under $100.
The second was to create a lifestyle swim brand that focused on what you do in swimwear rather than just simply wearing a suit. Our swimwear really aims to inspire our customers to get out, explore the world, and wear a bikini while eating a bowl of pasta, because you only live once.
What sets your brand apart from others?
We are definitely very different from most swimwear brands out there. For starters, I am a one-woman show. It's just me doing everything from design to shipping suits to building the website, etc. This gives Tagged the opportunity at these early stages to really get to know its customers, but also be extremely intimate with how we do business. In this way, our customers are more part of our big Tagged Swimwear family, and I aim to keep it that way even as we grow.
We are also more than just swimwear, we are a lifestyle brand. Our goal at the core has always been to encourage women to get out and do whatever it is they might want to do. Whether that is wearing a thong bikini for the first time or taking a solo trip abroad, Tagged is here to not only help you look and feel confident in a swimsuit but also act as a guide to offer itineraries, inspiration, and a glimpse into what it looks like to be a normal human wearing a swimsuit and living life.
All of our photoshoots are shot in real-life environments — no studios or sets. We always incorporate food because everyone eats in a swimsuit — you don't sit there and look pretty. We also don't just use models. The majority of the women in our photoshoots are not actually models, we even used my sisters for a few! It's real women wearing swimwear.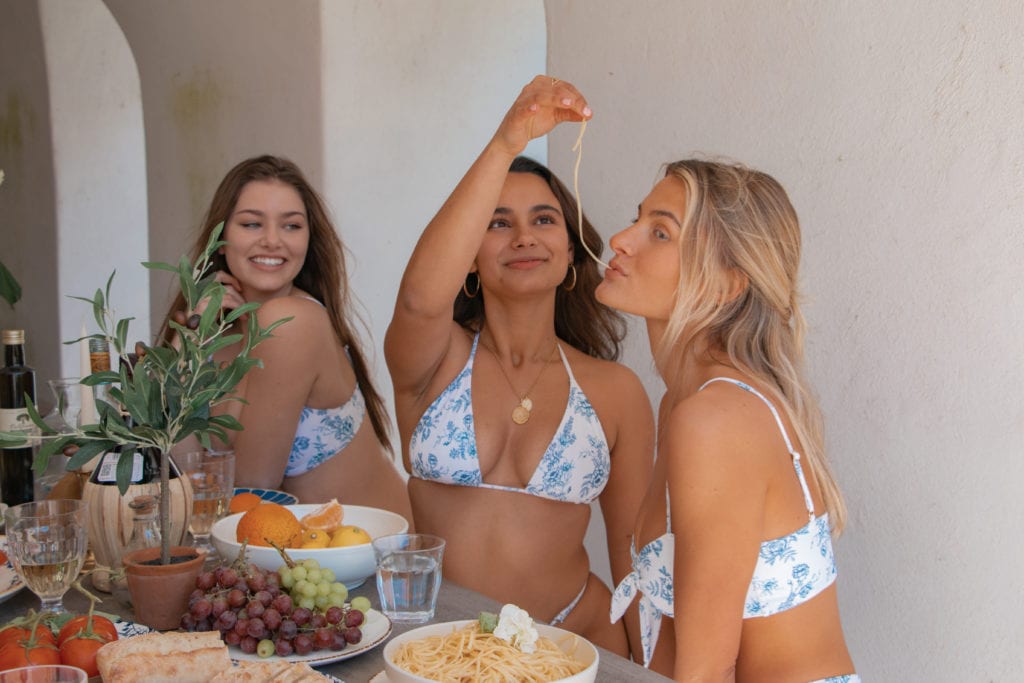 What was it like working another job and trying to start your own brand?
Crazy, but so worth it! I have always been someone who juggles many different tasks at once and actually sometimes prefers it. It helps get my creative brain flowing! It was also very necessary. Starting a brand takes a lot of start-up capital and I needed to save every last penny to create Tagged. So working both jobs was something I just needed to do. It definitely brought many late nights and early mornings when getting Tagged off the ground, but if you are doing something you love, it actually feels nice and exciting waking up to make your dream come true every day.
How did that impact your productivity?
It really made me have to prioritize tasks and not worry about silly things. When you have a set time you need to get a project done and your reward is you get to work on another project you love, suddenly you can be more productive than you ever thought possible! The most important part of being productive is getting your goals in place, once you know what needs to get done it's just about execution.
What are your favorite productivity hacks?
Try to find something simple to accomplish early on in the day. Whether it's something as simple as putting away laundry, unloading the dishes, or posting to Instagram, I have found that when I give myself a simple task that can get accomplished easily before the day gets ahead of me, I feel more confident in the rest of the day.
Give yourself a set amount of time to do something and stick to it. I usually break up my day into chunks with breaks, so give myself time to breathe, but also very strict time limits to get things done.
When you are done for the day, be done for the day. Don't pull out your computer while watching TV or answer emails on your phone. I think it's so necessary to have an actual break from work to be productive during real working hours. It gives you a chance to clear your head and be more creative.
What's a typical day like?
Honestly, every day is completely different! I usually wake up around 6:15. Before I guzzle down my morning coffee, I like to wake up and have a glass of water with some lemon and light a candle. It helps start the day off right with some hydration and also helps me slow down a second before everything else gets rolling.
I then sip my morning coffee, while going through emails and making my plan for the day. After I get my day plan set and I know what I need to accomplish for the day, I head to the gym for a quick morning workout.
Then, I start work around 8:00 am. Work really varies day to day on tasks, but it can be everything from designing our next e-blast to actually planning out designs and campaigns for future collections.
By around 3:00 pm every day I try to wrap up any of the larger tasks I have, so I can pack and ship out orders. I drive them to the post office and head back home to finish up any other work that needs to be done by 6/6:30. Once the clock hits 6:30 I put away my laptop and make dinner.