Three Tips to Maintain Long Distance Friendships
Between childhood, college, and having worked and lived in three cities in my adult life, I have quite a few long distance friendships and I pride myself on being really good at maintaining them. Enter 2020 and there are quite a few people who I've gone over a year without seeing for the first time since we met. However, while the inability to travel frequently has hindered my ability to connect with my friends face to face, the pandemic has also given me new tools to help some of those long distance friendships thrive.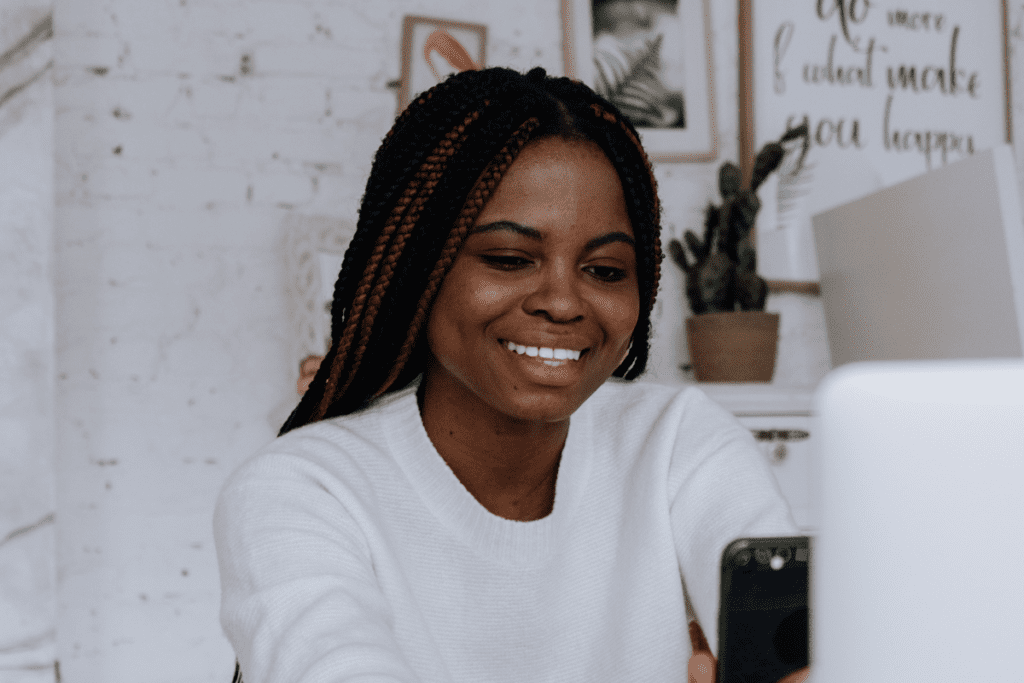 I connected with Erika Nelson, Licensed Clinical Social Worker (LCSW), about some of these trade offs who agreed that the pandemic has posed new challenges for long distance friendship while also leading to a few advantages.
"Humans are social creatures that evolved in proximity to one another, so when we are unable to occasionally see our long distance friends in person, it can feel harder to connect on the level we want to," Nelson says. Despite these challenges, she offers some words of encouragement saying that "one thing COVID has brought us is many new and creative ways to connect with friends and loved ones. Where before we might cringe or be confused by the concept of a Zoom hang out, we now are more open to connecting more frequently and more creatively through technology than we have been before. This opens up opportunities to connect more frequently and in new ways that can actually add intimacy and closeness in a relationship."
Nelson offers three important strategies to maintain long distance friendships with loved ones during COVID and beyond.
Prioritize regular connection
After a year of Zoom happy hours, it's easy to roll your eyes at the thought of another—but don't completely write it off.
"If you want to continue a healthy long distance friendship start by creating a regular time to connect," Nelson says. "Maybe that is a monthly video hang out, phone call, or text checking in."
Find a strategy that feels natural for each friendship and make a commitment to prioritize that time together.
Engage in shared activities
"Although catching up on life is important," Nelson agrees, "so is engaging in fun rapport building activities together." She suggests that rather than just chatting on the phone and catching each other up on work and family, we continue to build experiences together even through this time when we can't do so in the same place.
"Set up a virtual wine tasting or virtual craft night, get creative about creating new shared experiences together," she says. Whether it's a virtual movie night, cooking the same recipe on FaceTime, or a Zoom game night, make an effort to continue to have fun and create memories together.
Share routine updates
While it's certainly important to share the big things, make an effort to also include long distance friends in the seemingly less significant parts of your life to foster a sense of closeness.
"Intimacy is sustained overtime with a combination of meaningful conversation, but also being privy to all the small things going on in someone's life," Nelson reminds us. "So remember that connecting with friends does not have to look like a long deep conversation to be meaningful. Send them a funny meme you saw or a small text about your day. Small consistent interactions can go a long way in maintaining closeness in long distance relationships," she advises.