How To Rediscover Yourself After A Season of Struggle
Today feels like December 54, 2020. I know that we are all past exhausted from the year that seems like it will never end. I got divorced last year. I lost my job. I lost people who I thought were my friends. I was depressed, bitter, resentful, and ashamed. I lived off of vodka, wine, and breakfast bowls.
I know my story isn't unique. If anything, it is quite cliché. I very much wanted to be the woman who got divorced and experienced the most prolific glow up. I wanted to cut my hair and travel the world. Those dreams were immediately halted when I remembered that I don't look that cute with short hair and, it's probably not a good idea to travel the world during a pandemic. (Tsk, tsk to those of you who did.)
Even with all of the craziness, I must admit that I experienced moments of absolute magic. Being stuck in my little apartment forced a reflection that I was not ready for but very much needed.
My year of isolation was the best thing that ever happened to me because it forced me to listen to myself and do what feels right. In no particular order, here are some of the things that I did to get back to me—and how you, too, can rediscover yourself.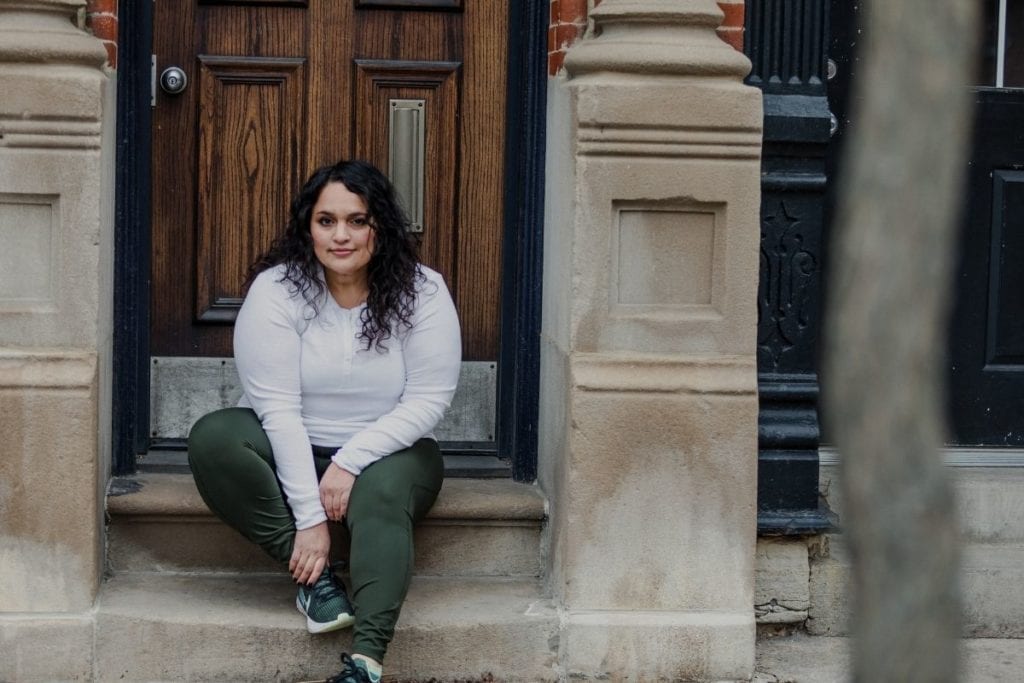 Spend time alone
I have always been a bit of a loner. I'm overly competitive and I don't like to leave my destiny in the hands of others. Corporate America and our education system encourage groupthink. We are all constantly hearing the same ideas over and over and creating templates and mental models for what is acceptable. It's hard to know yourself when there are so many ideas being pumped out around who you should be. We live in a generation that loves to stand out but at the same time follows the trends.
So in order to get back to your true self, spend time alone and stop asking for confirmation. In the past, before I made any decision, I would call a million people, research it online, and overanalyze it. Because of that, I often experienced analysis paralysis.
Spending time alone was great because it allowed me to trust my intuition. Research is a good thing, and it's appropriate to do your due diligence—but don't make your decisions based on what you think others will like. Follow your heart. Do what feels right for you.
Reflect
During 2020, I took time to intentionally remember the things that I worked so hard to forget. I had a crazy childhood, and this past year, as I spent more time listening to Dr. Gabor Mate, I realized that I have been disassociating a lot. I have a lot of gaps in my memory, and I became concerned about how this is going to play out in the future. During my year of isolation, I needed to hug my younger self. I needed to heal. I needed to stop living in fear. 
For your own personal reflection, consider trying meditation, journaling, or other ways of connecting with your inner self. If you struggle with meditation, try a sound deprivation tank. Accept that you may need to try this reflection multiple times. The first time will be hard. 
Say no
I am a people pleaser with a fear of rejection. I used to never say no to people for fear of them saying no to me one day. And honestly, it's draining. Most people ended up letting me down. I grew resentful due to me always being there for people who would not return the favor. 
Saying no also means walking away from situations or relationships that you've stayed in longer than you need to. If it no longer feels right or balanced, leave it alone. New opportunities will always come up, and you'll always be able to make connections with new friends (even if it's a little bit hard right now).
In your journey of rediscovering yourself, do not take on more than you can handle regarding how you show up for others. Do not burn yourself out. Achieving self-love is easier said than done, but have the confidence in yourself to know that you will be okay on your own. It is okay to put yourself first. Saying no to others provides more opportunity to give yourself the love that you need and deserve.  
Volunteer
School is great, but one of the best ways to learn is through volunteering. 2020 was the first time in my life where I had the freedom to try new things. I was able to learn and fail without all of the pressure that comes with being paid. The virtual setting allowed me to network and attend conferences that, under normal circumstances, would be so far out of reach. I didn't have to worry about the costs of travel and tickets and what to wear because everything took place in the comfort of my living room.
Yes, I am one of those weirdos that thrive in the virtual setting. I'm much better on Zoom than in person. I honestly enjoyed visiting different nonprofits both virtually and in-person to assist with their food, clothing, and health supply drives, and taking minutes during board meetings. It was humbling to learn how much I did not know. I am so grateful for the opportunity to just learn. 
As this season of life winds down, I've learned that getting back to me was all about being okay with my super nerdy, awkward, confident, hilarious (some might disagree) self. Getting back to me opened the door for so many opportunities. I started my own pet goods business, Mason and Bone. I just finished an application to buy my first home, I hosted my first public speaking event, I joined the aSweatLife Ambassadors, and I repaired my relationship with my mom. 
The best part of it all was finding my true self allowed me to meet a man who loves me just the way I am. I don't have to be someone that I am not with him. He never makes me feel less-than. I always feel comfortable, safe, and loved. After all, we can't expect others to love us when we don't know and love ourselves.