26 Best Uses for Trader Joe's Everything But The Elote Seasoning
You know and love Trader Joe's for their unique products, clever branding, and affordable prices and probably have some kitchen mainstays like their Everything But The Bagel seasoning. If that sounds accurate you've probably also picked up a bottle of their newest viral spice blend, Everything But The Elote seasoning.
This spice blend featuring salt, chile pepper, cheese, chipotle, and cumin is the seasoning blend I didn't realize I needed.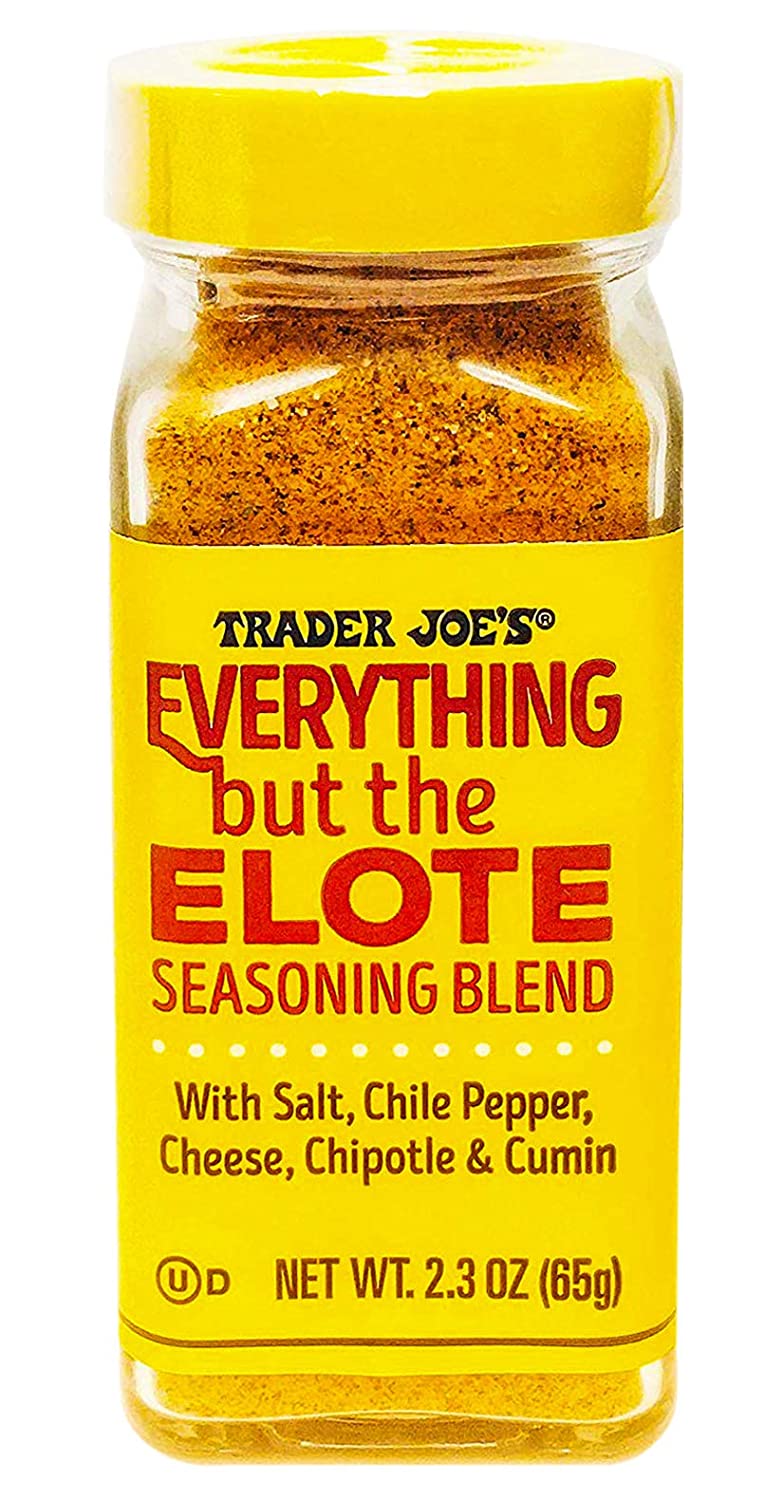 Elote is basically the perfect summer food. Traditionally, corn on the cob is covered in mayo or butter, crumbled white cheese, lime, and chili powder and served on the street. It's sweet, spicy, tangy, salty, and the perfect crowd pleaser for any barbecue.
However, it's not exactly the lightest way to eat a vegetable and requires a fair amount of ingredients. That is, until Trader Joe's got involved. If you're looking for an easy, lighter, weeknight friendly elote recipe, throw some corn on the grill or in the oven, rub it with a little bit of butter or coconut oil, sprinkle Trader Joe's Everything But The Elote seasoning, and call it a night.
Once you realize how great this spice blend is, you'll also realize it can find a home on almost anything, not just corn. If you're looking for additional ways to use it, try one of these many uses that prove how versatile it is.
Anything Corn Based
Corn on the cob – obviously.
Elote corn cups – the off the cob adaptation, bonus points for stuffing it into mushrooms or mini peppers.
Popcorn
Corn bread
Corn fritters
Corn salad
Sprinkle on Your Favorite Grilled Items
Zucchini
Summer squash
Mushrooms
Cauliflower
Chicken
Shrimp
Burgers
Fish
Add to Your Favorite Corn-Free Dishes
Avocado toast
Tacos
Fajitas
Eggs
Roasted veggies
Pizza
Mac and cheese
Toasted nuts
Roasted chickpeas
Hummus