How to Find Alone Time During Quarantine If You Live With Roommates
Quarantine comes with a lot of challenges, and one is your home functioning as a home, office, gym, and social space. Throw roommates in the mix and it can feel downright impossible. If you don't live alone, you've probably had to find a way to coordinate everyone's work calls, Zoom happy hours, livestream workouts, and relaxation time and learned that quarantining with roommates brings a full set of challenges you may not have anticipated.
On top of everything, with no one able to go out right now, your roommates are probably always around. I love my roomies and can't imagine going through quarantine alone (props to those of you who are!), but if you're around anyone 24/7 for months it's normal to get frustrated from time to time.
Whether you're quarantining with a significant other, your family, or roommates like me, it's essential to find alone time where you can. Here's how.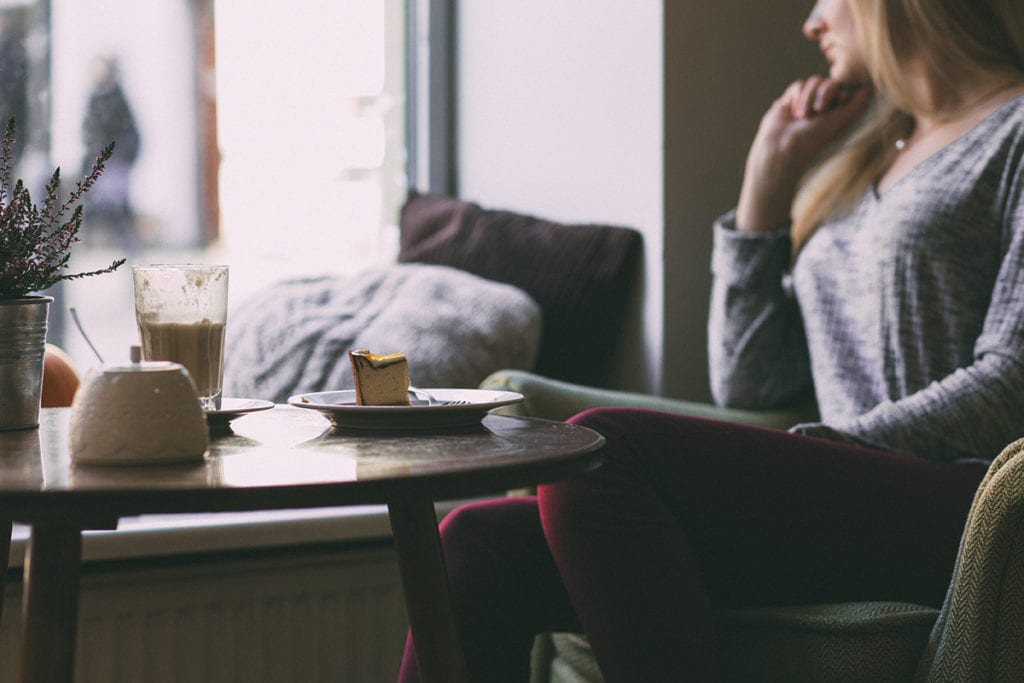 Take a walk
Perhaps the easiest way to find some alone time is to get outside and fully separate, even if just for an hour. Go for a solo walk outside, listen to music, and give yourself that much needed space. 
Schedule alone time
You certainly don't have to pencil this into your planner (unless you want to), but build alone time into your daily routine. Whether it's getting in bed a half hour earlier to journal or read a book, waking up 15 minutes earlier to watch a YouTube video, or scheduling an at-home workout from a separate room during lunch, plan for time you can spend alone. This will give you something to look forward to if you start to get overwhelmed by all the together time.
Make a calendar
With so many schedules to coordinate all in one space, you may be looking for alone time just to ensure that you have a quiet space (with functioning WiFi) for that important work call that's been on the docket for weeks. Create a shared calendar and put all of your work calls, virtual baby showers, Zoom happy hours, and livestream workouts on. This way, you can anticipate any overlap and problem solve in advance, designating areas for privacy during important events.
Schedule time together
This may seem counterintuitive, but scheduling specific activities together can give you something to look forward to doing as a household and give you mental permission to hunker down in a separate room for a few hours prior. Plan a movie night, happy hour, nice dinner, or weekend craft project with your roomies and then plan some alone time before or after.
Schedule time with others
Just like before quarantine, as much as you love the people that you live with, it's important to have separate lives and activities as well. It's easy during quarantine to start to feel like your roommates are the only other people in your life, but be sure to expand to your outside social circles. Even though we can't be with people besides those we live with right now, we can still schedule time with them. Plan a virtual dinner, happy hour, or game night with another group of people so that you can get separation from your roommates and remain your individual lifestyle.