What's the Difference Between THC and CBD?
In 2020, marijuana became legal for recreational use in eleven states—Alaska, California, Colorado, Massachusetts, Maine, Michigan, Nevada, Oregon, Vermont, Washington, The District of Columbia and Illinois (with more hopefully on the way).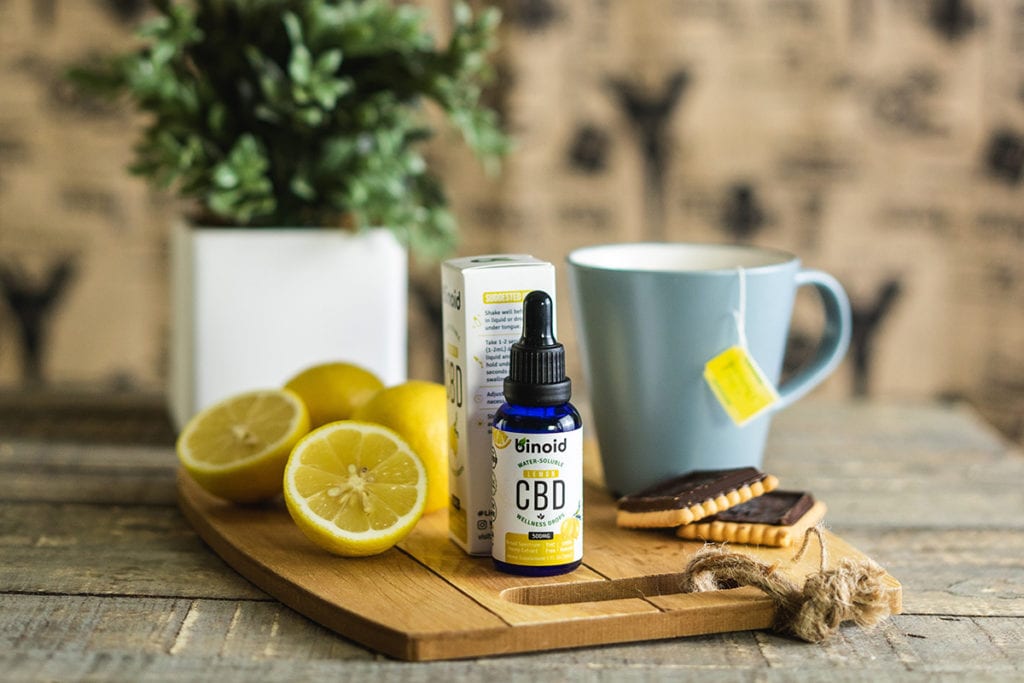 And for the past few years, CBD went from something fringe to being available literally at gas stations, which is strange because it's a bad idea for most people to drive on it. It's also important to keep in mind that while THC and CBD are derived from the same plants, they aren't the same thing. Here's what to know about the difference between THC and CBD.
So really, what's the difference between THC and CBD?
The short answer is THC gets you high (most of the time) and CBD doesn't. But the longer answer is a little more complex according to Bridget May, the co-founder and CEO of Green Bee Botanicals.
"THC and CBD have the same molecular formula: C21H30O2 but different structures (the way the atoms are arranged)," she explains.
Both CBD and THC are natural compounds called cannabinoids found in the cannabis sativa plant. They're also powerful antioxidants and anti-inflammatories, giving them many of the same medical benefits.
"They're both chemically similar to the endocannabinoids that our bodies produce, allowing them to bind naturally with our endocannabinoid system, which helps regulate pain, stress, mood, memory, sleep, skin, and a whole lot more," says Kim Howard, the co-founder and COO of Green Bee.
But she also stresses that contrary to popular belief, THC isn't always psychoactive—only if smoked, inhaled, ingested OR if it gets into the bloodstream so that it reaches the brain.
"The most persistent inaccuracy we see everywhere is that any application of THC will get you high," she emphasizes. "If you smoke it, yes, it'll likely get you high. But cannabis topicals that contain THC, unless they have a penetration enhancer–as in a dermal patch–will not get you high."  
THC and CBD are also both safe and impossible to overdose on. Still you should be careful, explains May.
"THC won't kill you, but ingesting a large quantity of it can be very uncomfortable for an adult and can be quite serious for a small child (or an animal). That's why it's best to keep your stash out of reach of children."
THC in skincare
THC also won't create that psychoactive effect if applied topically, which is why it's starting to become a popular ingredient in skincare, just like CBD is. "THC can't get into your bloodstream that way and therefore will not cause intoxication," Howard says.
THC is great for the skin because it helps fight off damaging oxidation caused by stress and pollution. Howard also notes that THC can "heal and soothe dry, itchy, inflamed or red skin; and bring oily, acne-prone skin back into balance, naturally.
"Combined with other phytocannabinoids found in cannabis and other plants — particularly CBD —THC is an anti-aging powerhouse," she points out.
While CBD beauty products are popping up everywhere from CVS to Sephora, Howard says that THC makes CBD work even better and vice versa.
"There's a lot of talk about the 'entourage effect' of full-spectrum cannabis, as opposed to using cannabis compounds in isolation, such as CBD. We prefer to call it the 'ensemble effect' because each compound is important and enhances the therapeutic effects of the others," says Howard. "Whole-plant cannabis is more like a philharmonic orchestra than a pop star surrounded by her entourage. With cannabis (as with most plants), the whole is definitely greater than the sum of its parts."
Green Bee Botanicals offers several skincare products including a Brightening Eye Cream, Perfecting Serum, and Renewing Serum. All of these feel soothing on the skin and are made with organic ingredients. The eye cream is particularly magical.
CBD in hair products
While CBD skincare was big in 2019, CBD in hair products takes it to the next level. Kate Manson, the founder of Tarot CBD, tells me, "CBD is a proven agent to fight inflammation and promote vitality in the body and the same can be applied to hair. It regulates scalp oil, relieves dry skin, and smooth flyaway hair."
In addition to tinctures, Tarot is pioneering the market for CBD shampoo and conditioner
THC in edibles
But then there's a good old fashioned recreational fun. If you don't like smoking flower, tinctures are a far better way to control exactly how much THC you are ingesting. You can start literally with one drop at a time and get it just right. Furthermore, if you are medicating for a condition you can also easily change your dose when you build a tolerance and you need a higher dose over time.
Another good thing about tinctures is that people can't tell if you're using them. You can put it under your tongue, or mix it into a drink, smoothie, ice cream or even salad dressing.
My favorite THC tincture is Love Potion No 7 from Humboldt Apothecary. It's such a relaxing high as well as an aphrodisiac. It's incredibly helpful for anxiety and just lulls you into a wonderful sleep.
That being said, tinctures as well as edibles like gummies, cookies, and more don't hit you right away. It can even take up to two hours to hit. This is great if you are taking CBD or THC to relax yourself to sleep. However, everyone is different so dosing can take some trial and error.
What is the difference between indica and sativa?
You might see tinctures, edibles or other THC products labeled as indica, sativa or a hybrid. Both of these are common marijuana strains, but the short answer to this question is indica is a downer (indica—in da couch).
However, May tells me indica and sativa are somewhat outdated ways to compare cannabis strains.
"It's more important to look at the terpene and cannabinoid profiles to learn about the different effects a strain may have," she advises.