"The Biggest Loser" Trainer Steve Cook on How Fitness Culture Has Changed Since the Show Was Last On
The Biggest Loser was one of the biggest reality shows of the early aughts. After running on NBC for an astounding seventeen seasons from 2004-2016, the reboot recently debuted on the USA network with Bob Harper returning as the host. After an exhaustive search, Erica Lugo and Steve Cook replaced Harper and Jillian Michaels as the show's trainers.
If you haven't heard of Steve Cook yet, he's is a professional bodybuilder, model, and trainer, with a whopping 2.5 million followers on Instagram. While there's no denying that he looks like an after photo (okay, way better than one), much like every contestant on the show, he's had his challenges with food and body image.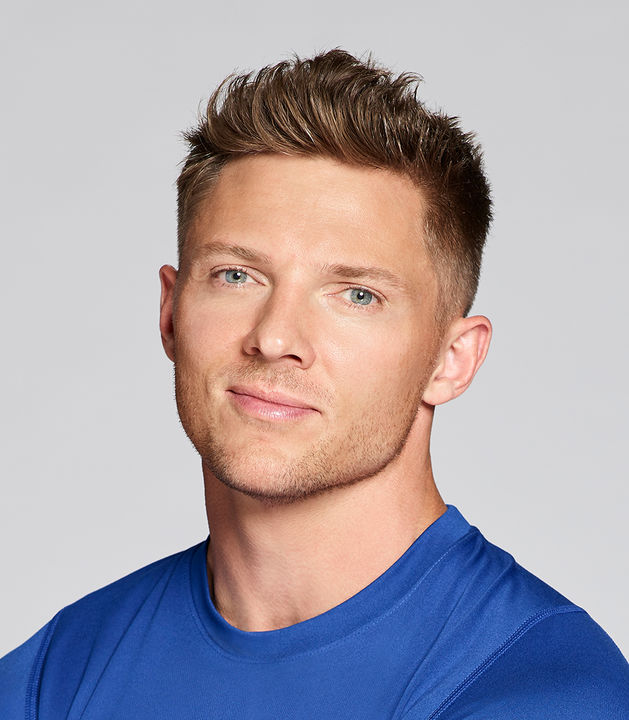 I recently sat down with Cook to talk about the latest incarnation of The Biggest Loser, relating to the contestants, and how fitness culture has changed in recent years.
(Answers have been edited for clarity)
What was it like being cast on a show with such a huge legacy?
I was just like, oh my goodness, and then the pressure kind of set in. This was a massive show that ran for so long. It has so much history. This is going to be my life for the next four months. And so there was some coming to terms with that and kind of getting over the feelings of like, am I good enough for this? And just being excited! Can I give myself a pep talk?
Unlike the other trainer on the show, Erica Lugo, who lost 150 lbs, you've never been overweight, and you're a bodybuilder and model. How did you relate to the contestants and how did they relate to you?
That first week, I realized if people don't trust me, we're not going to get anywhere. It's one thing to look a certain way, but unless they feel like I can relate to what they're going through, they're never going to give me their all or let me in entirely. So, a lot of what I was doing is talking to them about my own shortcomings and failures.
On a recent episode, I talked to Micah who feels like a failure, about how when I was 23, recently divorced and college football player who didn't make the NFL, I felt like a failure. Even later on in my life when I was bodybuilding, being in magazines and getting recognition for how hard I worked, I was still super unhappy.
If I had one night of eating "bad food," I would literally go back to the restaurant where I was working, and stuff my face full of ice cream. My whole life was about being perfect and it was exhausting. And it wasn't serving anyone. It was just a dark place in my life.
So sharing those types of stories and events, my battle with health, nutrition and binge eating, I think that allows them to see that I've gone through some of the things they've been through. [They think] maybe he's never been obese, but he's dealt with self-loathing. That's every single person on the show.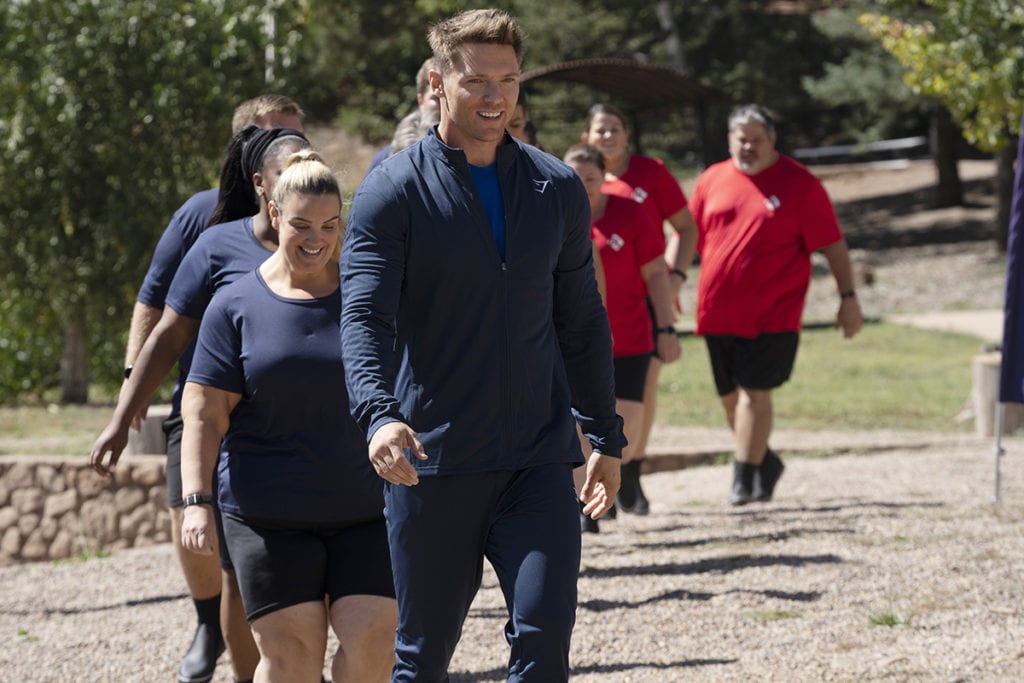 While it feels as if women can talk about feelings and body image issues all day long, the same can't necessarily be said about men. What was it like serving as a role model for other men to open up?
We had a lot of the guys on the show. At first, Kyle was really closed off. [But as] one guy kind of will open up, it allows another guy to do so. Jim was great with that and he's the oldest guy in the house. He set the tone and made everyone else the house open to that idea.
Men are wired a little bit differently, but I've also found that women say they really can't talk about feelings. It can be a struggle for anyone and everyone.
Fitness and wellness culture have changed significantly the show ended. How does the reboot reflect this?
Fitness and wellness have changed so much and it's now all about self-love. We exercise, but we also look at blood work, consult a doctor, and a dietitian; and there are no more challenges [that involve] food temptation. There's no fat shaming. We don't even say it, we call it the F word.
We still train hard, but everyone's really rooting for each other to have success. It's not this cutthroat competition.
It's about getting through and focusing more on contestants. They have such powerful stories. What is it in their life that's causing the stress to eat and not want to take care of their bodies?
Many of the people featured in previous seasons ultimately gained the weight back. How is this problem addressed on the new show? Is there a long-term plan for them?
That was at the forefront of everything. When they go back to their daily lives, they're going to have questions and need some accountability. So, when they leave the show, everyone still has access to the dietitian. Hopefully, we gave them the tools like knowing how to read labels and cook their food.
It's not a sustainable lifestyle to work out four or five hours a day. We tell people when they leave, they're going to need to up their calories, and schedule time with the personal trainer they've been given from the show. They're going to have a support group, gym membership, and therapist—all the support systems they need.
I think the biggest thing while we were on campus was preparing them for the inevitable. Now, the hardest thing for someone to do is to go from eating 1600-1800 calories a day and upping it to 2400. They're afraid that they're going to gain weight. But reverse dieting slowly is what's going to help. They'll know exactly how many calories they need to rebuild their metabolisms. Then they're able to then to go back in and either gain muscle or lose weight.
What are some sustainable lifestyle choices for people who need to lose a large amount of weight?
I think the biggest thing is just to pick one thing like a 30-minute walk, outside what they're doing currently. Somebody living a sedentary lifestyle or working at a desk, can stand up every twenty minutes, and do ten minutes of work standing at the desk or a few exercises.
There are also YouTube videos on the Biggest Loser channel, which show you what you can do at home just to burn calories.
Learning how to read nutrition labels is a huge thing, so is shopping the outside aisles of the grocery store where the fresh produce is, rather than finding processed cardboard food on the inside. Just little tips like this provide so much benefit, because it's those little things that add up over a long period of time. It's not working out for six hours a day. That's not sustainable.
It's also dealing with those stresses of every day. How are you dealing with those things and figuring out how to [for example] talk to someone close instead of reaching for potato chips? Going for a walk outside when you start feeling like that is game-changing. Doing something to shift that nervous energy.
The Biggest Loser airs on Tuesday 9/8 central.