The Importance of Community in Boutique Fitness Studios
We're so excited to feature this guest post from Tevia Celli, Director of Education for CycleBar. You can listen to her on #WeGotGoals right here for more of her thoughts on community!
We all know that the success of boutique fitness is driven by studios' ability to create communities within their community. Clients want to bring their friends into their new workout community, and new friendships are born in that new fitness community. It's the ultimate snowball effect and one that has helped many studios go on to obtain and retain over a thousand members. Working out with friends or developing bonds with fellow classmates helps everyone stay accountable. No more hitting the snooze button and skipping that 6:00 AM class! Gym-goers work harder among friends than they would have alone, and on top of that, they have others they can talk to about their fitness journey, in turn creating more motivation to continue with it.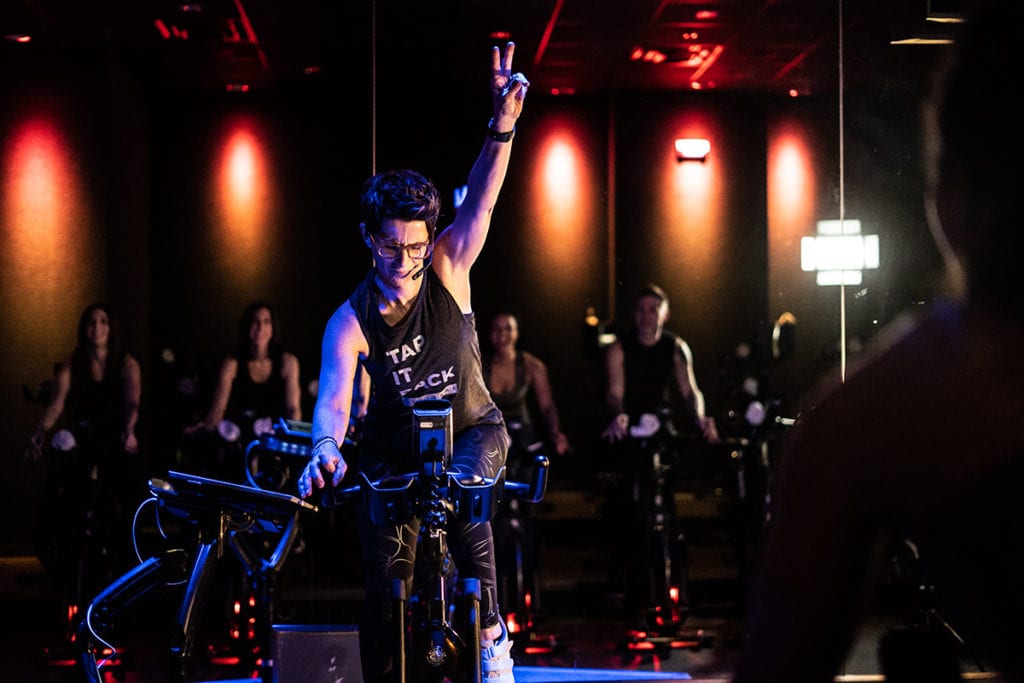 Over the years I have seen incredible friendships come about in classes. People who may not have necessarily bonded outside of the studio, bond through an unspoken support, which then evolves outside the studio and lasts a lifetime.
Instructors, owners and other staff members play a key and ongoing role in creating communities within their studios and their classes.
How instructors can foster community in the studio
As instructors, we need to be open and work to build and foster relationships in classes. The more we allow people into our lives, the more the group does the same.
Instructors that foster these relationships end up being the most successful. They take photos with their clients, encourage dialogue between clients and make time before and after class to talk to all clients. Successful instructors don't pick favorites nor do they only speak to a chosen few, they create and foster an all-inclusive community where everyone matters.
A great way to start building these relationships is learning a client's name and what brought them to the studio before class begins. Front desk staff and studio owners can do this as well.
During class, all eyes are on the instructor, and it's imperative to keep that sense of community buzzing all the way through the cool down to keep them coming back for more. Even when the instructor is commanding an intense interval and separated by a stage, special lighting, or a microphone, they should still make a conscious effort to meet everyone at their respective fitness level and cue with community-oriented words such as we, us, team, and together, reminding clients that they are right there alongside the group.
Without even realizing it, clients feel a sense of belonging and closeness to the people sweating next to them. For example, a popular song like "Empire State of Mind" by Jay-Z and Alicia Keys can create an electric energy among participants and help them let their guard down, which in turn opens them up to bonding with and befriending others. Simple eye contact and a smile between an instructor and client can also be impactful because it lets the client know that they are seen.
How community can extend outside of the studio
Going beyond the final cool down stretch and outside the walls of the studio, social media has become an integral part of boutique fitness communities today. As some millennial fitness enthusiasts might say, "If you didn't post about your workout, did you even do it?"
This statement fits right in line with people's desire for more than just a quick sweat session. A social media post is indicative of everyone's desire to be vulnerable, belong, and show their pride in their fitness journey and community. Instructors who tag their members help create accountability and excitement around their classes. Oftentimes you'll see clients, who are now friends, tagging one another to make sure they reserve a spot in a themed class or commenting on each other's progress. With wearable technology as one of this year's top fitness trends, social media will only become more prevalent in boutique fitness communities as users track and compare fitness results and progress.
As we forge ahead into the new decade, it's important that boutique fitness studios continue to nurture the communities they've built. We've seen the fitness industry, especially the boutique sector, explode over the last ten years thanks to the realization that people work out for reasons beyond just aesthetic. Community in boutique fitness studios marks a great stride forward in getting people off their couches, fighting the obesity epidemic, as well as improving everybody's social, mental and emotional wellbeing. The fitness industry is no longer about discounted memberships and sexy marketing campaigns – community is the key "IT" factor to a studio's success.