6 Skincare Resolutions for the New Year
We are fully into January and if your resolutions have more to do with skincare than personal development, no one is going to judge. Whether you are looking to simplify your routine, save cash or just get your best glow yet, it's completely possible to achieve your skincare resolutions.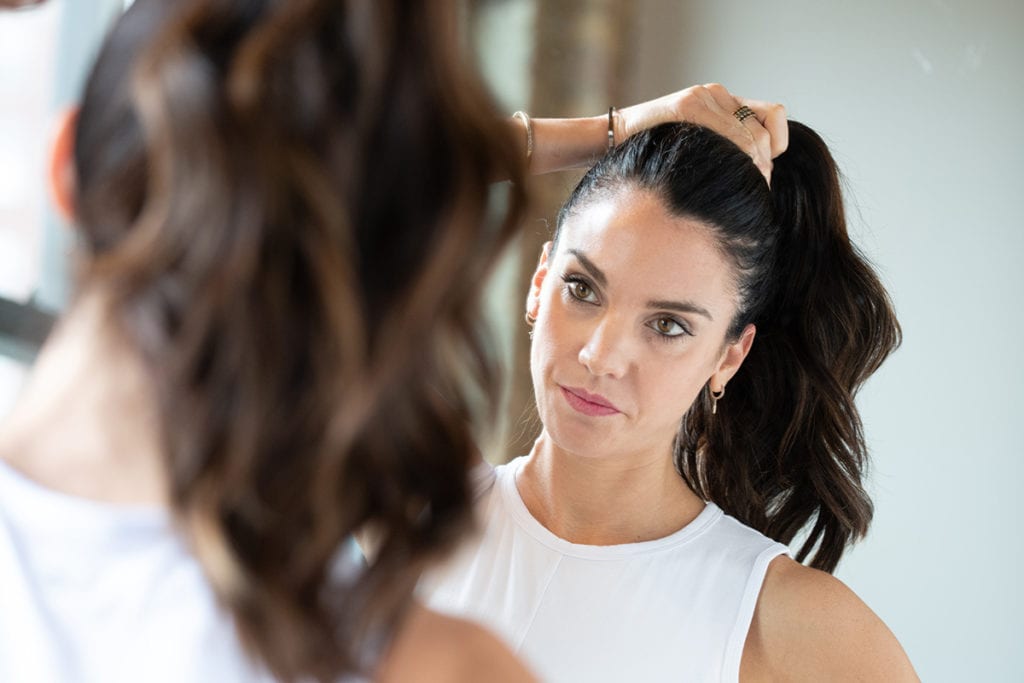 I spoke with Trina Renea, Advanced Medical Esthetician and owner of Spa Le La in Los Angeles to find out how we can put our best face forward for the upcoming decade.
Save time and simplify your skincare routine
If you have both skincare resolutions and time management goals this year, one of those complex 15-step routines probably isn't for you. Luckily, Renea says it's easy to keep it simple. In the morning, she suggests rinsing with water and then applying serum and moisturizer. The final step is sunscreen.
While we all know that we should use sunscreen every day, you can use a moisturizer or foundation that already has an SPF in the winter months.
At night, Renea recommends cleansing, exfoliating, and then applying serum and moisturizer. 
However, you don't need to exfoliate every day. "It's good to exfoliate with a light enzyme or an alpha hydroxy acid depending on the strength two to five days a week," she explains.
If you are concerned about the signs of aging, don't forget to apply eye cream twice a day. I love PerriconeMD Cold Plasma+ Eye. This product, which feels incredibly light, targets it all, including dark circles, puffiness, crow's feet and fine lines.
Another great way to save time is by using a cleansing balm to remove makeup (especially eye makeup) and dirt at night. Skip those drying wipes and additional cleanser by getting it all done in one step. I like InstaNatural Rose Cleansing Balm. It takes everything off your face (even waterproof products) without stripping.
Budget your skincare routine
Some products are worth the money, like serums (we'll go over those in a minute), but others aren't. Toner is a great example of this. According to Renea, toner was created to assist in taking off dirt and oil when cleansers were "not-so-great back in the day."
She explains, "Toner was so marketed and people were so used to using it that it became a moneymaker for the industry. Now, most stripping agents are removed and it's basically just a hydrater. Is it necessary? No!"
Those on a budget can also scrimp on the pricy cleanser, guilt-free. "Cleansers are washed off," Renea says. "They don't do much because they're not being absorbed into your skin. You can buy non-expensive cleansers just as long as they're not stripping."
Renea also shares (wait for your mind to be blown here), contrary to popular belief, you don't need to shell out for an expensive moisturizer either.
"As long as your moisturizer is moisturizing, basic is fine because serums are so much more beneficial as they absorb faster and more efficiently."
If you're looking for a great budget moisturizer, people swear by The Ordinary Natural Moisturizing Factors + HA. At less than $6 per ounce, it's hard to find something better for the price.
Get your best glow yet
The great glow you're looking for is usually the result of using a serum. Renea recommends TRS Flawless Youth Serum because it does it all. It has five different anti-aging functions including repairing cells at the DNA level. "Flawless Youth Serum will activate and restore the youthful glow back into your skin," she says.
Another one of her favorites is Mama Lé Mama's Miracle Oxygen Serum because it's multifunctional and safe for pregnancy. "This is really good to keep your skin's pH levels. It's also lightweight and gently melts into your skin leaving it looking awake and radiant."
I've been using Under Skin Precious Elixir Pearl & Caviar. It's an anti-aging product that truly changes the texture of your skin, giving you a bright, even appearance. The formula is super light and not sticky, making it perfect to put on underneath makeup.
Keep up appearances
Another key component of skincare is regular facials. If you're over the age of 30, Renea says once a month is ideal.
"Cell renewal starts to slow down in our 20s. So, by scheduling facials, estheticians can help with deep exfoliation and extractions, which keeps your skin's metabolism working quicker and allows natural skin growth."
Stop dry skin in its tracks
Dry skin isn't just frustrating, it can physically hurt, especially on cold, windy days. So, you may want to consider swapping out traditional moisturizers for oil.
"For people with dry skin, lacking oils in the skin, they are beneficial," says Renea. "My personal favorite is TRS Bye Bye Dry, which is made with squalane oil. It is the one oil that most mimics our natural skin oil. So our faces happily take it in."
She also notes that on the occasions when the skin is extremely dry, you can sleep with a thin layer of Aquaphor on your face.
"Aquaphor acts as an exclusive barrier, like a blanket over your skin and allows your skin to heal from within without environmental distractions."
Control oil
Oily skin can be just as frustrating as dry skin is. Renea recommends cleansing twice a day, using an exfoliating serum (look for glycolic acid and salicylic acid) and making sure your moisturizer is formulated for oily skin. Renea likes Jan Marini Bioglycolic Bioclear Lotion.