How To Stay Productive During The Summer
Summer is the season of many things—hot weather, parties and spending a lot of time outside. All of this obviously makes it really challenging to concentrate when you're indoors and trying to get work done. Then there's the traveling, visitors coming to town and all of the planning that goes along with it. If Summer Fridays can't come soon enough and you find yourself thinking more about happy hour than deadlines or presentations, it might also be the season of distraction.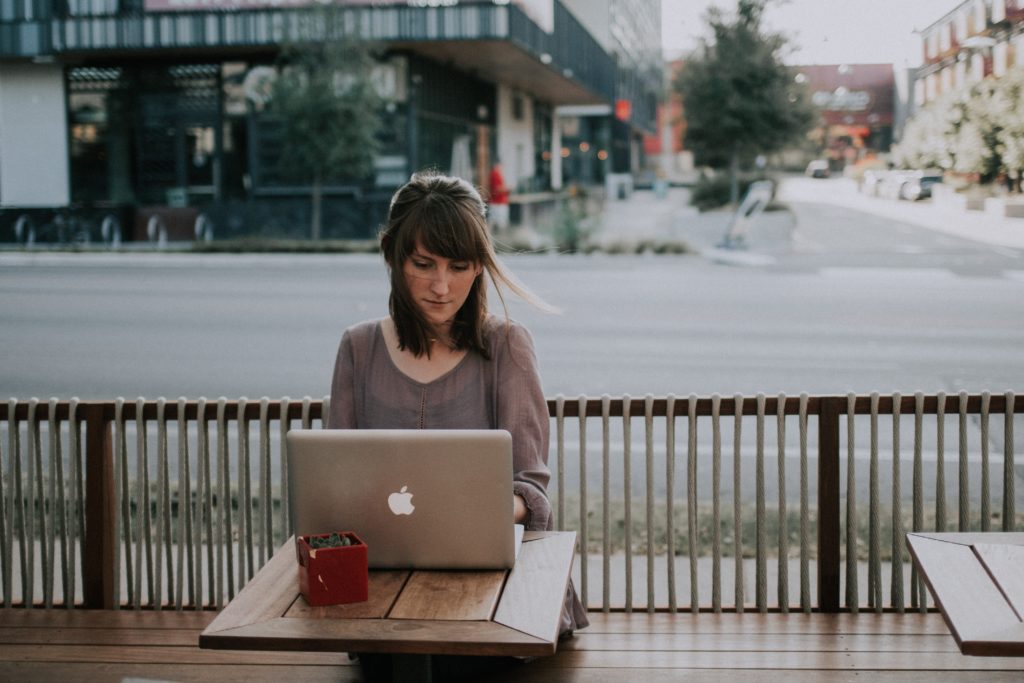 However, none of this changes the fact that you still need to get work done. Whether you find yourself less productive this time of year, or simply want to be more productive all year round, here are some expert tips on how to get it all done.
Breathe and evaluate
Are you trying to get work done but keep getting distracted? Whether you are in your own head or just can't get back in the flow of things, Executive Coach and Healer Keidi Pushi recommends stopping and taking a break.
"Take three minutes to meditate by taking a few deep breaths, clearing your table to sit down and write your priorities for the next three months," she says.
Don't forget a quick affirmation. "Say to yourself: My priorities are very important for me to honor."
You can write this down on a piece of paper or perhaps even keep a journal.
"Knowing the significance of honoring your personal goals versus being swept into those of others', will get you into a very productive state this summer," Pushi explains.
Pushi recommends listing the upcoming months and then writing down all of the things you need to be present for.
"To make sure you live in balance, think about fulfilling activities for the following categories: Work & Career, Wellbeing & Health, Community & Connecting and Home & Family," she says.
But, that doesn't mean forgetting about the good things that probably get you into a state of distraction in the first place.
"Get creative and think about what you would also love to experience this summer. It's important to honor your sense of fun!" she reminds us.
Re-evaluate your routines
Jaklin Levine Pritzker, a Life Coach specializing in ADHD, shares that routines can be key to minimizing distraction.
"Create a morning and evening routine," she says. "When we have time carved out in our schedule to rest, recharge, do our own thing that is not work-related, it makes work so much easier. Having an evening routine will help you get to sleep earlier too, which will, in turn, improve your productivity during the day."
Learn to prioritize
Less can be more. Pritzker says having too much on our to-do list can have the opposite effect.
"Often we put twenty things on our to-do lists and get overwhelmed and shut down. Make a list of all the things you need to get done during the week. Then, each morning choose three to five priority things for the day. When you actually start accomplishing these things, you build confidence and momentum and can tackle even more with time!"
Set timers
Setting a timer can be the easiest way to get things done, according to Pritzker.
"Set a timer, put your phone on airplane mode or across the room and focus. When the timer is up, you can reward yourself with time on your phone, a walk, or something else. Then set the timer again," Pritzker suggests.
Don't allow your phone to become a distraction
"This is often the number one distraction for myself and many of my clients," says Pritzker. "Experiment with different ways of using your phone less. If you have an iPhone you can go into the screen time setting and limit your time. There are also a ton of apps that help with this. Do some research and choose which option is best for you."
Get support
Sometimes we remain distracted despite our best efforts to do otherwise, Pritzer admits.
"If you feel overwhelmed, distracted and are struggling to prioritize, get help. From a friend, a therapist, or a coach," she offers.
Set boundaries
Interruptions are more than a nuisance. A study shows they can cost you up to six hours a day. Whether you work in an office, at home or a co-working space, we all know how incredibly frustrating interruptions can be. According to Hannah Koenig, a Business Mentor for Purpose-Driven Entrepreneurs, this can be one of the biggest productivity blockers.
"It takes sometimes 25 minutes for you to regain focus and be back in the flow work state from super minimal minor interruptions like someone calling you," she says.
Koenig sets strict boundaries with by establishing office hours.
"I don't answer my phone or pick up for anybody during that time. That time is scheduled for my work and that I way don't feel obligated to work out of those office hours, but I eliminate all of the interruptions that would normally come through during that time."
Try working less but more effectively
Transformation Coach Louise Jackson suggests that perhaps we are less productive because we can feel pressure to work more than we want or even need to.
"I personally think this is a cultural attitude and that efficient and effective working is the goal. A recent study in New Zealand highlighted this when it trialed a four-day workweek in sixteen different offices and found that not only did stress levels go down, but productivity actually went up," she says. "When we take the pressure off ourselves and allow time to enjoy our own life, we are more effective in general."
So enjoy your summer time off guilt-free, Jackson concludes.
"I would say be mindful of any self-criticism, indulging in a little of those summer distractions may end up increasing your productivity!"
Let us know!
Did this post help you get closer to achieving one of your goals?