The Fitness and Wellness Items You've Got to Add to Your Wedding Registry
Congratulations! You just got engaged or maybe you're planning a wedding. Perhaps the most fun and least stressful part of this process is registering for gifts.
While getting married is an opportunity to upgrade your plates to china or finally get those high thread count sheets, if you are a fitness or wellness enthusiast, you should feel free to register for items that are conducive to your lifestyle as well. Here are some suggestions.
Amazon
Amazon isn't that most traditional place to register for wedding gifts, but it's one of the easiest sites to use. They also have the largest section of absolutely everything.
Kombucha Brewing Kit
Skip the beer and brew your own kombucha instead. With regular and deluxe versions available, this kit has everything you need to easily make this delicious beverage at home.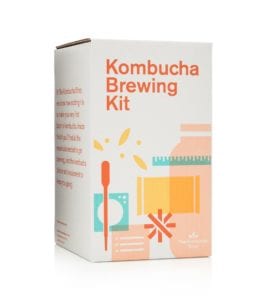 Vegetable Spiralizer
A couple that cooks together stays together. Spiralizing veggies has become a huge trend because it's a healthy substitute for pasta and noodles. This spiralizer features seven different blades and access to four e-books with recipes.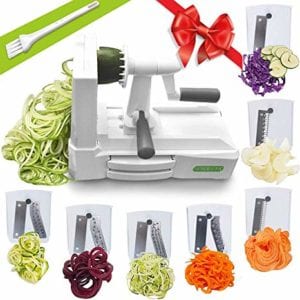 Cuisinart Smart Stick Stainless Steel Hand Blender with Whisk
Hand blenders make creating salad dressings, freezer fudge, and soups a breeze. If you've never used one before, you will be surprised at how many dishes this affordable gadget is useful for.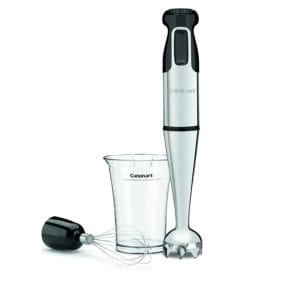 Whiskware Stackable Tritan Plastic Snack Pack
If you're trying to eat healthier, cooking and parsing out portions of snacks can help. Whiskware containers are BPA and phthalate-free, as well as dishwasher safe. They make taking food on the go really easy.
Roomba 675
Don't fight over who should vacuum. Use a Roomba instead. The iRobot Roomba 675 picks up dirt, dust and pet hair. This model is also compatible with Alexa, so it can even clean when you're away from home.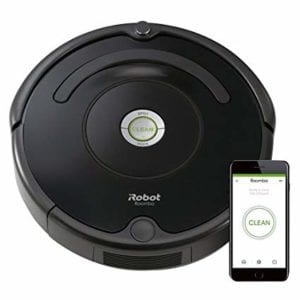 BISSELL Little Green ProHeat Portable Carpet and Upholstery Cleaner
Living in a clean home is important and while we love our pets, they don't always respect our carpets. The solution is simple. BISSELL's portable carpet cleaner makes cleaning up those messes from animals or muddy shoes fast and easy. You can also save the cash on those quarterly (or yearly) carpet cleanings.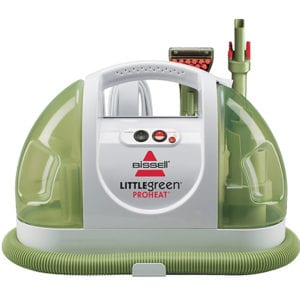 Williams Sonoma
If you cook, Williams Sonoma is one of the best places to register. This retailer has so many amazing items from serving pieces to gadgets and appliances. They also have brick and mortar locations, making gifting easy for people like grandparents, who don't make every purchase online.
KitchenAid Limited Edition Heritage Artisan Stand Mixer with Ceramic Hobnail Bowl
Kitchen Aid's stand mixer has been an essential registry item since your parents were married. Whether you are making a paleo cake or a real one, a Kitchen Aid mixer makes the process a lot easier. This limited edition model features a retro-style bowl that will look beautiful on your countertop.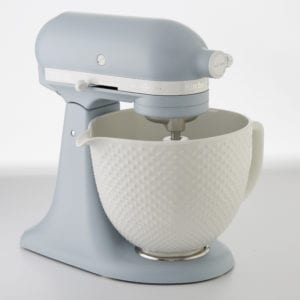 Williams Sonoma Cookware Set
Made of 100% toxin-free ceramic, this ten piece set features everything most people need to cook any kind of meal. It's also a reasonable price for such high quality.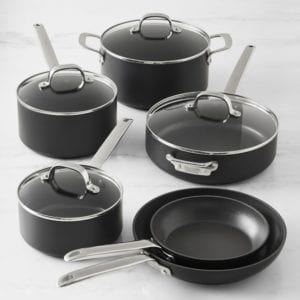 Wusthof Knives
A good knife can be a game changer because it's impossible and even dangerous to cut with a dull one! This Sixteen Piece Set from Wusthof features a block (choose from seven different colored woods), scissors and a sharpener.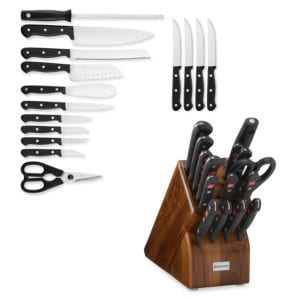 Le Cruset Bakeware
Bakeware isn't just for cakes. It's for casseroles, lasagnas (especially veggie ones made with a spiralizer) and more. This Eight Piece Set from Le Cruset is safe for the oven, freezer, broiler and even the microwave.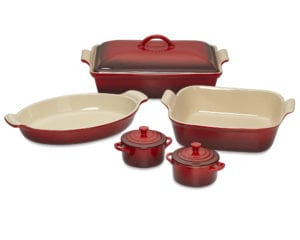 Zola
Zola is a one-stop shop for wedding planning, simplifying many tasks. You can create a registry, use planning tools, set up a website, order invitations and more. In additional to all of these services, Zola offers a lot of non-traditional gifts like cash funds and experiences that you won't find elsewhere.
Soul Cycle Gift Card
Get sweating for the wedding together at Soul Cycle. Cards range in allotments from $150 for a class series to $4000 for a private bachelorette party.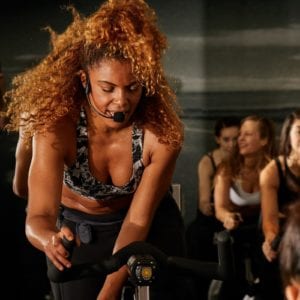 Zeel Gift Card
Anyone who has ever planned a wedding knows that a massage can be the perfect way to distress. Zeel offers massages on demand in many major cities and metropolitan areas. This is a gift that you won't regret registering for.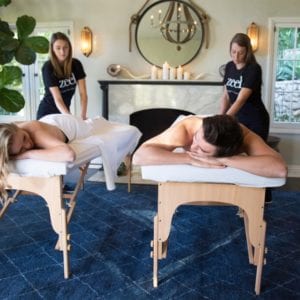 Vitamix s2300 Blender
Vitamix is the holy grail of blenders. For people who like to made smoothies, or puree vegetables, a Vitamix is absolutely essential.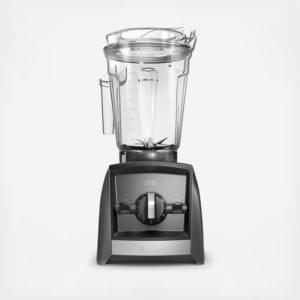 TRX Fit System
TRX is a very affective way for both women and men to get in shape. This kit has everything you need to safely anchor TRX straps to your door, as well as guides and access to online workouts.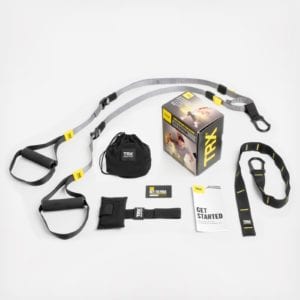 Conair Weight Watchers Bluetooth Body Analysis Scale
If you're trying to look your best on your wedding day, Conair Weight Watchers Bluetooth Body Analysis Scale can help you chart your progress in a multitude of ways. Just connect it to the app to track weight, body fat, body water, BMI, muscle and bone mass. You can even set up profiles for up to nine people.