17 Beauty Products for a New Look This Year
New Year. New You. It's a cliché, but it's the truth. If your look needs a refresh from the holidays, you have beauty resolutions, or you're looking to mix things up, here are some newer game-changing products you must try. 
L'Oreal Paris Revitalift Derm Intensives Pure Hyaluronic Acid 
L'Oreal's new Hyaluronic Acid Serum is formulated with a high 1.5 percent concentration of this powerful ingredient, which has been proven to plump and moisturize the skin. One of the best things about this serum is the texture. It feels very light, absorbs quickly and works very well under makeup.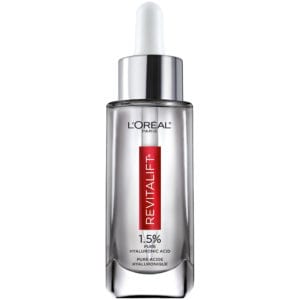 Lime Crime Bushy Brow Pen And Gel
Launched in 2018, Lime Crime's Bushy Brow Pen and Gel magically transform your brows. The pen fills in and darkens, while the gel really makes your brows look fuller. These products can be used individually or combined for a more dramatic look.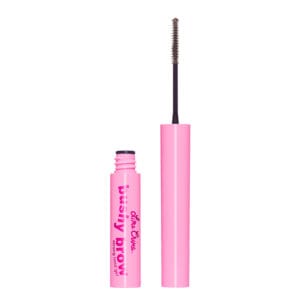 La Mer The Luminous Lifting Cushion Foundation Broad Spectrum SPF 20
La Mer is the holy grail of foundation because it makes your skin look flawless while it nourishes. The Luminous Lifting Cushion Foundation has a lightweight formula that hydrates all day for a natural "second skin" look. Because it contains sunscreen, no additional product is necessary.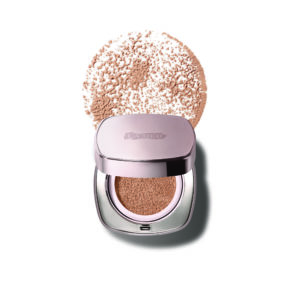 Urban Decay 24/7 Glide-On Eye Pencil
If an eyeliner could win an award for Best Texture, Urban Decay's 24/7 Glide-On Eye Pencil would take the trophy. It's the perfect medium between soft and firm, so it's easy to apply but also stays on. With 48 different colors in a variety of textures from shimmer, to matte and glitter, it also sharpens like a dream.
Bliss Jelly Glow Ball Radiance-Boosting Cleanser With Lychee
Bliss Jelly Glow Ball Radiance-Boosting Cleanser is great for every day, but especially for your gym bag or for travel because it cannot leak. This paraben and phthalate free cleansing ball removes dirt, oil, and makeup, while lychee adds nutrients.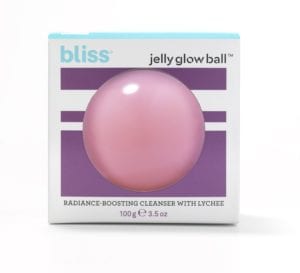 e.l.f. Hello Hydration! Face Cream
Launched last December, there's no better affordable moisturizer (it's just $12) than e.l.f. Hello Hydration! Face Cream. It's packed with ingredients that are found in way pricier products including squalane, hyaluronic acid and niacinamide. The leak-free jar is great for gym bags.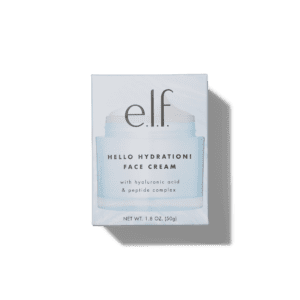 SkinCeutricals .5 Retinol Night cream for face
If your face sometimes breaks out, but your main concern is aging, then you need retinol. Recently introduced, SkinCeutricals .5 Retinol Night Cream is good for all skin types. This product can also be an alternative to prescription retinol, which can be overly drying for some people.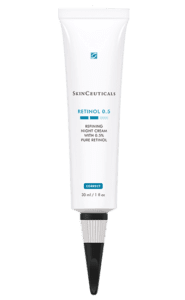 ColourPop No Filter Foundation Stix
ColourPop's No Filter Foundation Stix apply easily for buildable coverage. Keep a stick in your gym bag for easy on-the-go applications and touch-ups.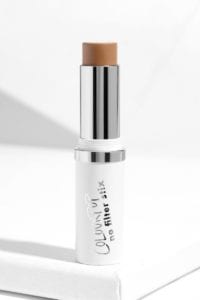 Beauty Blender Set & Refresh Spray
From the maker of everyone's favorite makeup applicator, Beauty Blender, comes a new product, Re-Dew Setting Spray. Doing double duty, it both sets and refreshes makeup with a fine-mist nozzle, so you don't get that wet feeling or smeared skin.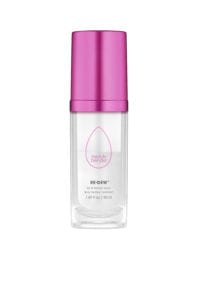 Apa White Kit X Jonathan Adler
Make your whites extra pearly and your bathroom extra pretty this year. This kit has White Toothpaste, White Rinse and Apa Pink, which is a gel that that nourishes and rejuvenates gums. The kit comes with a chic custom designed vanity console by Jonathan Adler.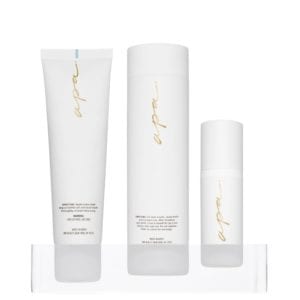 Moroccanoil Night Body Serum
Night Body Serum is here just in time for the cold and drying winter months. You might be used to using Moroccanoil products in your hair, but argan oil is just as good at infusing moisture in the body. The serum also contains Holy Basil Extract, which helps protect skin from environmental stressors.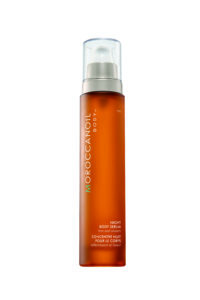 Charlotte Tilbury Magic Cream
Now available in an extra large 150ml jar, Charlotte's Magic Cream is one of the brand's signature skincare products. It provides a moisture surge like no other, especially to dry, sensitive winter skin. Magic Cream also reduces the appearance of wrinkles and fine lines.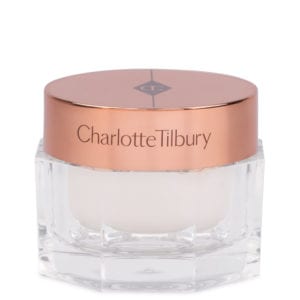 Tatcha The Silk Canvas Filter Finish Protective Primer
Get glowing! Formulated with Hadasei-3, a combination of Japanese superfoods including green tea, rice and algae, Tatcha's new primer not only helps keep your makeup on longer, but contains ingredients that are actually good for your skin.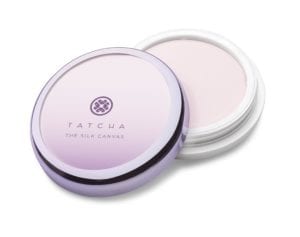 Aerin X Johanna Ortiz Lipstick
Aerin has collaborated with Colombian fashion designer, Johanna Ortiz to create three beautiful limited edition lipsticks inspired by Ortiz' Cruise Collection. Containing vitamin C, vitamin E, and magnolia extract, these shades go deeper than just making your pout pretty. The packaging is also just as chic as the colors are.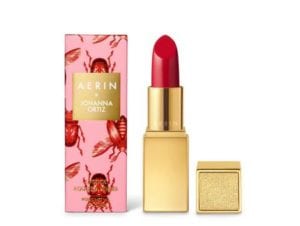 Myro
Myro is a new deodorant. Available by subscription, you choose from different colored refillable cases and then pick from several scent options. Made with clean ingredients, it is aluminum, paraben and baking soda free. While most aluminum-free deodorants feel sticky or uncomfortable, Myro does not. The stylish packaging also makes it really easy to find in a gym bag.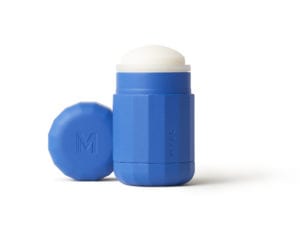 GlamSquad In Between Dry Shampoo
Beauty On Demand app GlamSquad just released a new line of hair products. Packaged in a dreamy ombre bottle, In Between Dry Shampoo gets rid of excess oil and product residue in the hair using rice starch. Unlike most dry shampoos, this won't dehydrate your strands out because it contains coconut water and aloe vera leaf juice.
Huda Beauty Gemstone Obsessions Palette
Glitter is back! (In a good way). Huda Beauty's Gemstone Obsession Palette has nine creamy metallic and duochrome shadows in bright jewel tones. They look fabulous alone or even blended on top of a matte shadow.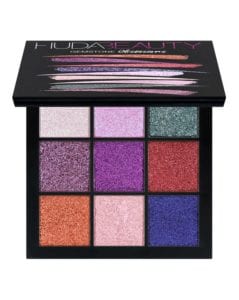 Let us know!
Did this post help you get closer to achieving one of your goals?