From Finance to Fitness: A Path Less Traveled
Over the past few weeks, I've had the pleasure of chatting with four individuals who took a big leap in their careers. All of them started in what I'd call stable, if not enviable, jobs at prestigious companies. Their stories are as unique as they are, but they have a common thread: they all left the security of finance and accounting jobs – as an auditor, deal consultant, investment banker and options trader – to work in various roles in the fitness industry.
These conversations have been personally fulfilling. If I'm being honest, I find myself wondering about making a bold move a lot – Am I where I'm supposed to be? Am I doing what I'm supposed to do? Am I passionate about the work I'm doing? Should I be more passionate? How passionate should I be? And, also if I'm being honest – How much money do I want to make, and what is the right balance between money and other means of fulfillment?
I'm pursuing my MBA in a full-time program, which, as one of my old bosses used to say, is just a relocation program for smart people. I'm hoping said relocation program will give me a little clarity, but the "smart" thing remains TBD. In the meantime, it was an absolute joy to meet and chat with the people below – to hear about how they thought through making a career switch, why they did it, and how it is going so far. I hope you enjoy hearing their refreshing stories and perspectives as much as I did.
Who did I meet with and what did they do before?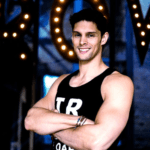 Dan Hicks (Denoted as [D] going forward) – If you live in Chicagoland, you might know Dan Hicks as a founder of and trainer at Iron & Oar, a fitness studio in Lincoln Park that incorporates both cardio and strength in rowing classes. Prior to life in fitness, Dan spent time as an options trader after studying business and economics in college. He found himself interested in working as a fitness trainer after a small stint of modeling in New York and working as a trainer at Equinox.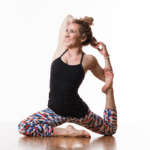 Siobhan Carey [S] – Siobhan Carey currently works as an independent yoga instructor. You can catch her in class at various studios in Chicago or book her expertise for corporate classes or private lessons (more on her website here). Prior to her career in fitness, Siobhan was an investment banker and worked in marketing for various technology companies, including Uber.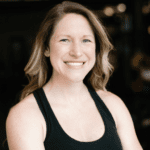 Theresa Coen [T]  – Theresa Coen juggles life as a trainer at CrossTown Fitness and as a new mom. Prior to her jump into the fitness world at ENGRi Fitness, Theresa worked at a Big Four accounting firm in audit.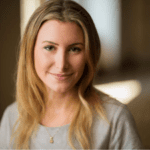 Emily Golin [E]  – Emily Golin now runs her own health, wellness and lifestyle coaching business. Prior to starting her own business in the fitness industry, Emily was a financial consultant focused on mergers and acquisitions advisory at a Big Four accounting firm.
Am I in the right job for me?
The first question I think we all find ourselves asking, at one point or another, is am I in the right job for me? Considering that a whopping 68 percent of employees are disengaged at work, it's likely a mix of the way working society operates and a lack of fulfillment in the jobs we find ourselves in. Here's how our interviewees thought through making the initial switch.
[D]: After college, I knew trading was a very good industry to be in. After a few years in, I saw it differently than I did when I first started. Trading is a very male dominated industry with lots of alcohol abuse and drug abuse. People I originally looked up to would be out until 2-3 in the morning. At one point, I looked at my colleagues and thought: that isn't what I want. I don't want a career that revolves around stress, or one that I need to abuse alcohol or drugs to escape from. I want to be around people and make them happier. I want to be around love not hate.
I believe in burning boats: don't look back. I quit in a dramatic fashion to a point where I could not get hired again. This was the move. Nobody is mad at me. If you're committed, commit in full.
[S]: I was a college athlete. I like a challenge, and in some ways, I was a glutton for pain. My dad works in finance, so I was familiar with that [investment banking] job. My peers in college were all taking these types of jobs, and it was the normal next step. I didn't really stop and think about the decision, I was twenty-one at the time.
I found that balancing work and life was stressful, and I started doing a lot of yoga to combat that stress. Fitting yoga into my schedule was crucial – for one hour, I couldn't be on my phone working. When I started working in a startup environment at my next job, I was able to finish the 200-hour yoga teacher training. Ultimately, I made the decision to do something I really liked doing and leaned into my interests.
[T]: I remember the first year of accounting being like, "Oh my God, what have I done?" I remember failing [CPA] tests and thinking, "I am in the wrong field. This is wrong for me." Accounting never got easier. Public accounting isn't exactly what you sign up for with accounting. It was hard, it was long hours. But a part of me liked pushing myself and grinding.
That's when I met Matt, my now husband. Ten months into my full-time job as an auditor, I was studying for my CPA and waking up at 4 am to work out in our basement, and I was planning a wedding. I never saw Matt. I was so stressed. Ultimately, it was him who helped me come to the realization that I don't have to be in this job.
He was like, "This is dumb. You don't like your job, this industry, you're struggling to take a test for a job and industry you don't like." After that, the decision to change came pretty quickly.
[E]: I always knew I wanted to start my own business, but I didn't know what I wanted that to be. I knew accounting gave me credibility and professional experience. I went to KPMG for a few years to make good money and expand my network. I figured I'd use the time I have in the beginning of my career to explore what I really want to do.
After a day when I felt particularly overwhelmed at work, I booked this yoga retreat I had on my mind. It was the biggest investment I've ever made on a whim. I used the trip as a means of self-reflection. I was in a beautiful place, and I dreaded going back home to my daily life. It was more than just a vacation ending; it was such a deep emotion and pit in my stomach. I had this thought: who decided this [vacation] is the only time we get to love our lives? After I got back, I signed up for my health coach certification.
What these now-trainers learned from their finance careers
It's not to say there aren't aspects they didn't like or learn from their first jobs. The finance world is competitive, and people who are naturally drawn to athletics tend to be drawn to the competitive nature of the finance world. That competitive spirit, along with other lessons learned from prior jobs, has helped give them all a leg up in their new roles.
[S]: My past career choices have helped me learn a lot about hard work, how to be a good manager, and how to be a good team member. Years in marketing has helped me with understanding how content and brand partnerships work. I also learned that I liked working for myself and having autonomy, and that I value work life balance.
[T]: When I first got into fitness, I started on the management side while I learned how to teach. It gave me an edge. I worked my way up through management. At ENRGI, I got promoted to assistant General Manager and even filled in the role of General Manager a couple of times. I learned a ton at that time about running a small business.
A large motivation for some was to get out from behind a desk and work directly with people.
[D]: I started it [Iron & Oar] to network and hang out with friends and bring people together. I got out of finance and trading and traditional business, and now my work is more people-oriented. There needs to be more positive people.
Iron & Oar started when there was an opportunity in Wrigleyville. There was a space that opened up, and I wanted to try to open my own gym. Rent was $600. There was no equipment except sliders and a couple of dumbbells at the time when it started. I had a few people that wanted to train, and I knew that could cover the rent.
After a while we did a couple fun things, like Mario Kart fitness. I didn't want to create a "business" – I wanted to have fun. In work, we go through a ton of shit to get the fun part. I want to create happiness through fitness.
[E]: I went through my own weight and energy level transformation, and I wanted to do something to help people instead of talking about my journey all the time. I want people to understand that if they are not having fun with fitness and their diets, then it's time to switch it up. I'd always wanted to be creative, and as a coach I can be as I build my relationships.
Some of them quit without having any or very little experience in what they would do next.
[S]: I quit my last corporate job before I ever actually taught a yoga class. I just dove right in. My parents were supportive, even surprised that it hadn't happened sooner.
[T]: I had just finished my two weeks notice at my accounting firm and I had zero experience in ever teaching a class when I came in to interview for Turbo Kick. I remember skyping my mom beforehand to practice my routine. It went surprisingly well, and the gym created a class for me at 10 am on Sundays.
[E]: I'm glad I made the decision to start my business and didn't wait until it was the "smart" thing to do.
While they are now focused in an industry they love, it isn't always easy.
[S]: There's still a voice in my head that wants to do the traditional career path and what I was "supposed" to do, but I have to trust I'm on the right path. It can be financially difficult; I have to pay for my own insurance and be responsible about my expenses. I had to make sacrifices to make it work at first, like moving to cut down my rent and get really real about budgeting.
[T]: The downside of doing what you are passionate about is that you see all of it. It's not for everyone, it can dark tint that rose color. You have to be okay with seeing the other side of what you love.
In the fitness industry it is also very challenging to get on the high end of money-making. In more saturated markets like Chicago, it's even more difficult. Per hour can be great pay as a trainer, but it's easy to burn out. You have to find other avenues in fitness that interest you.
…But it is worth it for them.
[D]: You're allowed to do whatever you want; you have to give yourself permission to be happy. I felt like it was my choice [to leave my prior career] to carve this path, and if you have confidence in your choice, nobody can fault you.
[T]: Fitness had always been a constant in my life that made me happy. To choose it as a career path is very cool. I think that's what people miss out on from the get-go.
So, what's next?
Dan has moved his original location of Iron & Oar to a new facility in Lincoln Park. He has big visions for his gym and how he wants to change society through fitness. In the meantime, keep in eye out for another location of Iron & Oar soon!
Siobhan plans to head back to school for social work. She has a vision to combine her love of yoga with therapy, taking a more holistic approach to wellbeing.
Theresa plans to continue to grow her family and give her kids more time and space to explore all their career options when they grow up. She loves teaching and plans to keep teaching and working with clients through personal training.
Emily is focused on growing her new business, which includes not only coaching, but working alongside other brands she loves to host events and empower others.
Personally, I am motivated by each of them for different reasons. There's no doubt they will each continue to thrive in their own ways in such a unique and ever-changing industry. Do you have your own journey into the business of fitness? Share with us in the comments below! We'd love to hear your story.
Let us know!
Did this post help you get closer to achieving one of your goals?