14 Fall Beauty Products to Try This Season
Fall is here! You might be excited to go back to pumpkin spice lattes and less sweaty outdoor workouts, but as temperatures change, so should your skincare, hair care and even makeup routines. Here are some game-changing products you need to try this season.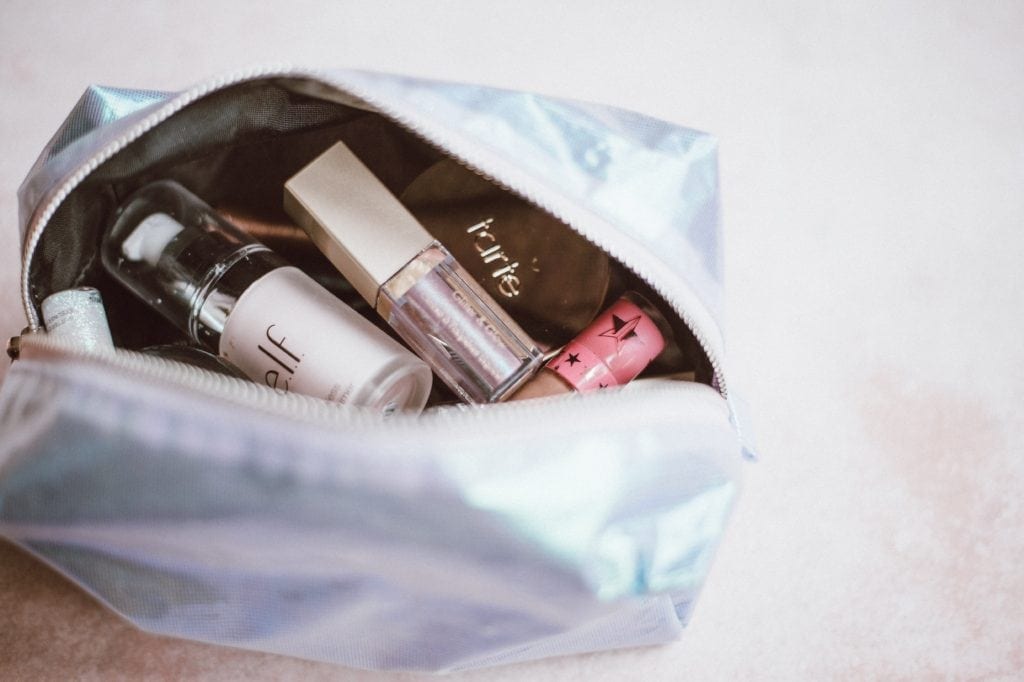 Hollywood Silk Solution Pillowcase
Want to look better in the morning? Sleep on silk! The soft texture helps your hair stay frizz-free and is better for your skin than cotton. Not to mention your blowouts will last longer. Hollywood Silk Solution's Silk pillowcase is made of the highest grade (6A) long fiber silk and is with manufactured with non-toxic dyes. At $45, it's also more affordable than most silk pillowcases because it is made of cotton on one side (you only use one side of the pillow anyway, right?). Even better, it's also machine washable — but use the delicate cycle, if possible.
INSTYTUTUM Resurfacing Glow Toner
Do you ever use toner and wonder if it really does anything? That's not a problem with this product. Formulated with glycolic and hyaluronic acids, INSTYTUTUM Resurfacing Glow Toner improves the appearance of fine lines and wrinkles as well as tightens pores. It also has a thicker, more lotion-like texture than most toners do, so it really penetrates the skin.
Spa Le La Retreat Epsom Salt
Spa Le La is a celeb hot spot for moms because it's one of the only spas to offer childcare in Los Angeles. But no matter where you live, you can use their line of body products — all of which are infused with the brand's heavenly signature scent, a mix of santal, pink sugar and coconut. One of the hero products of the line is the Retreat Epsom Salts, which are great for a post-workout soak. The glass jar also looks extra chic in your bathroom.
Dr. Brandt Radiance Resurfacing Foam
If you've ever toyed with the idea of jumping onboard the face shaving/Dermaplaning trend train, but the thought of a blade sounds terrifying, this is the product for you. An exfoliating treatment meant to be used 1-2 times a week, you apply Dr. Brandt Radiance Resurfacing Foam to your face, then use the "no blade" tool in an upward motion. It's faster than a mask and just as effective at exfoliating.
Coco Ensoleille Makeup Assassin
Coco Ensoleille Makeup Assassin is a great alternative to cleansing oil, epically if you don't like the way oil feels on your skin. With a creamy texture formula that smells like fresh roses, it removes all the makeup from your face. The beautiful ombre bottle looks like an Instagram post. Leak-proof, it's also great for travel.
Dr. Brandt Pores No More Pore Refiner Primer
Makeup primer is a must. Formulated for oily and combination skin, this primer from Dr. Brandt feels so light — it's like having nothing on. It also helps makeup stay put all day.
INSTYTUTUM Flawless Skincare Mask
Sheet masks are a dime a dozen but this one stands out because it has a customized fit. There are two separate sheets — one for the upper face and one for the lower. It's incredibly comfortable to use.
Insta Natural Vitamin C Cleanser
If your skin only feels clean with a foaming cleanser, then you will love Insta Natural Vitamin C Cleanser. It has the anti-aging benefits of Vitamin C, aloe vera, coconut water, sugar cane and green tea extracts. This product can help to remove every last bit of dirt, makeup and grime, leaving your face feeling fresh and squeaky-clean.
Dove Anti Stress Micellar Body Wash
Everyone is stressed out and Dove's Anti Stress Micellar Body Wash is there to help wash it all away. It has a light fresh scent and lathers deliciously. Micelles help get rid of that post-workout grime. There's also a bar soap version, if you prefer that.
Urban Decay Born To Run Eye Shadow Palette
Born To Run is the only eye shadow palette you need. It has 21 rich, beautiful colors that range from light bronze to pinks, greens and even purple shades. You can create so many different looks for all occasions from work to date night. Best of all, the palette has a mirror and is portable enough for your gym bag or travel. No matter where you run, you can take it with you.
Coco Ensoleille Face Magnifique
Coco Ensoleille Face Magnifique is a liquid highlighter that is super easy to apply and looks great on everyone. It's subtle, yet strong. Better yet, it blends well with everything, especially cream blush.
Kérastase Aura Botanica Masque Fondamental Riche
A true game-changer, this mask from Kérastase is great for seriously dry hair that needs a deep infusion of moisture. It's also 97 percent naturally derived and has zero silicones, which can weigh hair down.
Pravana Intense Therapy Cleanse Lightweight Healing Shampoo
I recently discovered this line and I'm obsessed. Pravana shampoo makes my straw-like hair incredibly soft. While it can be used for all colors, as a bottle blonde, I find the blue-hued formula is great for cutting brassiness, but far less harsh than a traditional purple shampoo.
Nude Envie Farrah Fawcett Lipstick
Nude lipstick is everywhere this season, so get one that looks good and does good. The vegan formula is paraben, gluten and cruelty free. It has Vitamin E and jojoba oil, which moisturize the lips. The sheer pink color was designed in collaboration with Patrick Foley of Barney's New York. Proceeds from each sale benefit The Farrah Fawcett Foundation.
Let us know!
Did this post help you get closer to achieving one of your goals?