Whether you're at the gym or the supermarket, it's easy to spot wearable technology being used. As the popularity in wrist real estate grows, the health and wellness landscape is becoming easier than ever to navigate thanks to individual fitness trackers. With the constant presence of a fitness tracker, individuals can get information about their health in real time and around the clock.
So, how can you utilize wearable technology in your gym or club? The answers are easier than you think. The following are a few ways to make use of a trend that isn't going away anytime soon.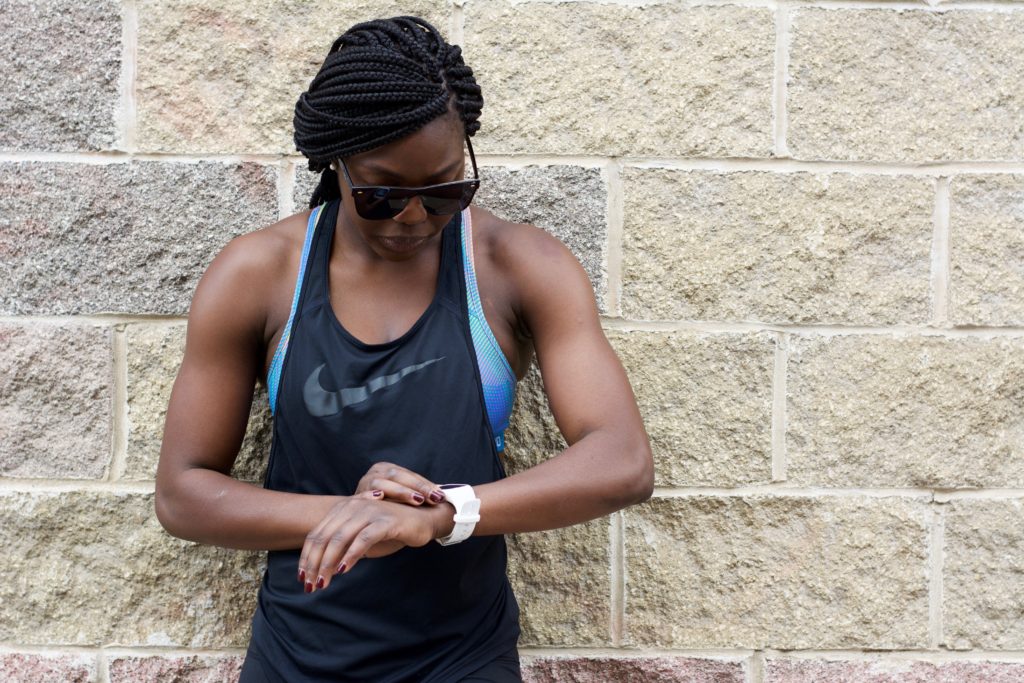 Constant motivation
Regardless of the brand, Polar, Fitbit, Apple Watch and any of the others, wearing fitness technology is a fantastic motivator. From resting heart rate to calories burned and steps walked, people are learning more and more about themselves. This acts as a fantastic motivator and allows users to focus more on their daily goals, rather than becoming fixated on "losing weight" or "getting in shape."
By seeing immediate numbers – how many calories they burned, average heart rate, steps taken – your members wearing technology are more apt to keep coming back to the gym. After all, they can see how close they are to their goals, as they are attempting to reach their goals. There is no better motivation than that!
Extending the relationship
Wearable technology keeps club members focused on their goals outside of the gym. That means that even when they are not at the gym, they are thinking about how much better their numbers are when they have gone to the gym.
In essence, wearable technology helps extend the relationship between the member and gym, or even better, member and personal trainer, well beyond the brick and mortar of the gym. It helps keep the gym member accountable and engaged.
You can help extend this relationship even further by offering an app or program that fits into the technology. That way, you are wrapping technology into their program and creating a bond that loyal gym members do not want to break.
Integrate into personal training sessions
A popular practice across many fitness clubs is integrating wearable technology into personal training sessions. Doing so creates a connecting point between the client and the trainer and gives the member a record of their efforts. The constant data allows them to track progress and map out their workout plans.
Of course, if your gym is going to do this, you must ensure that the personal trainer caters to each member individually and helps them to reach their goal by reinforcing the utilization of their wearable technology. In some cases, members may even choose to give their trainer access to their app so the trainer can see their numbers and keep track along with them. To utilize wearable technology, it is crucial to build an ecosystem that encourages the use of technology.
Create friendly competitions
Another strategy to keep members engaged while incorporating wearable technology is to create activities that are traced through technology such as running a specific distance, rowing, lifting, or really any other exercise that can be set for competition. You could create a competition between gym members or even between two clubs. These types of events tend to be especially motivating, especially when teams are involved. You could offer prizes such as proshop giveaways, a free training session, or discount at the smoothie bar.
One of the coolest outcomes of these types of competitions is that members almost forget they are working out. They get so involved in the camaraderie and excitement that working out actually becomes fun. And, that is truly priceless when it comes to encouraging members to stay loyal to the club.
At the end of the day, wearables are about engagement and helping members feel that their efforts at the gym really are paying off. The more you can do to encourage smartwatch and fitness tracker usage, the more you will see a positive relationship between tech, the club, and your members. It is a win-win for everyone!