This Fitness Matchmaker Connects Clients and Trainers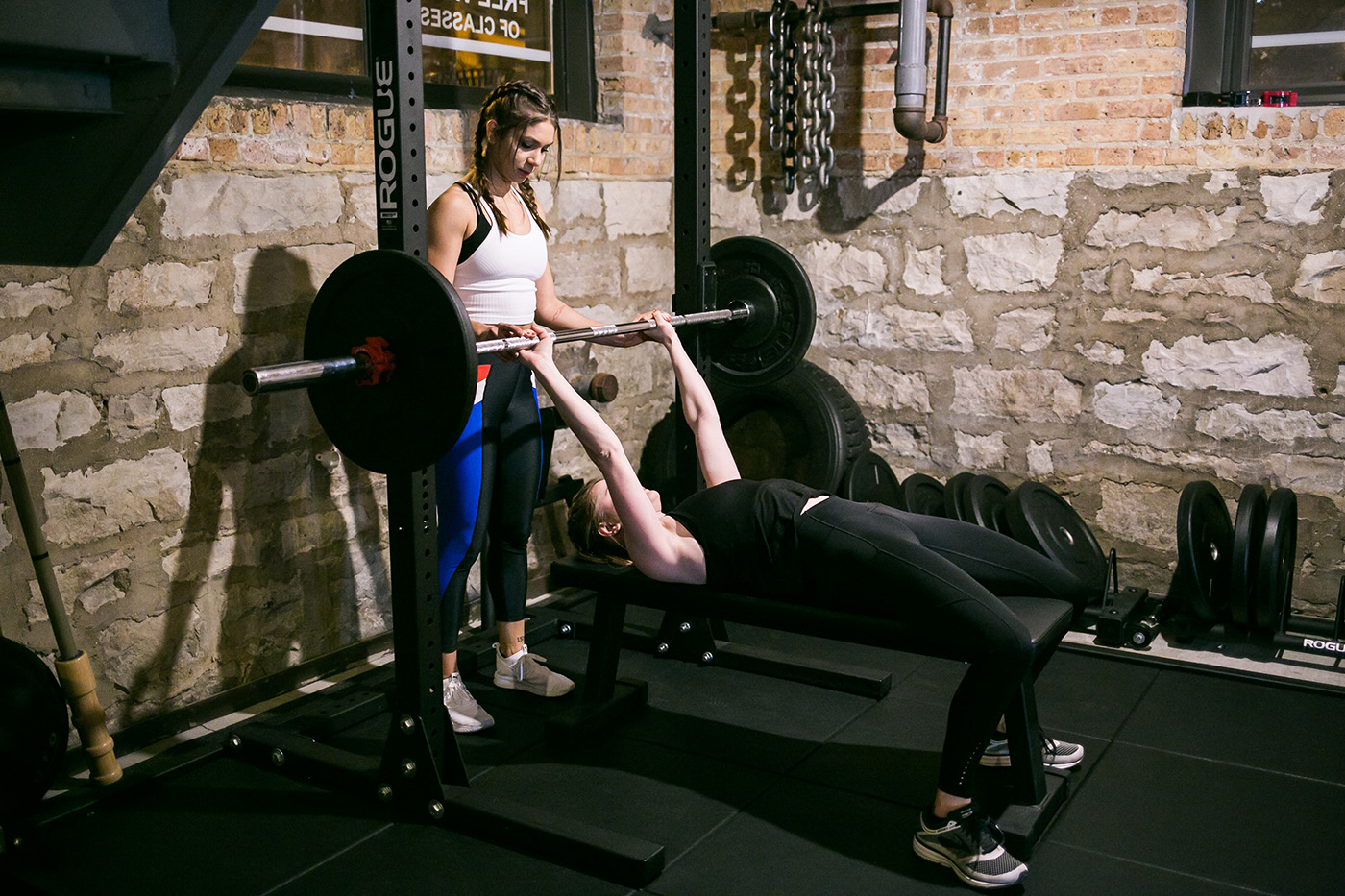 I was halfway through a round of lunges when a wail pierced the air. I paused, then looked at the trainer. "Do you want to pick her up?" I asked.
Among the many perks of RightFit Personal Training was this one: the trainer actually held my infant daughter while I worked out. Another perk? The session took place in my own home. Plus, I was able to request a female trainer with postnatal certification.
As the company's name implies, RightFit Personal Training provides a fully customized fitness experience.
"I launched RightFit Personal Training to help the consumer make an educated decision when hiring a personal trainer," says founder Matthew Kornblatt.
The matchmaking begins when a potential client answers a series of questions in a short online survey designed to dig into the client's needs and wants.
"Our unique process takes into account the trainee's location, budget, fitness goals and availability, and effectively matches the user with an ideal trainer," Matthew explains. "To further personalize the experience, our process factors personality and training style that the user seeks in a trainer."
Matthew found me a great match in Cristina Panagopoulos. Specifically, I wanted a trainer who wouldn't mind if my nine-week-old daughter hung out with us during the session. When I found out Cristina was a mother herself, I felt a lot better about the burp cloths adorning my furniture and the children's books scattered across the floor.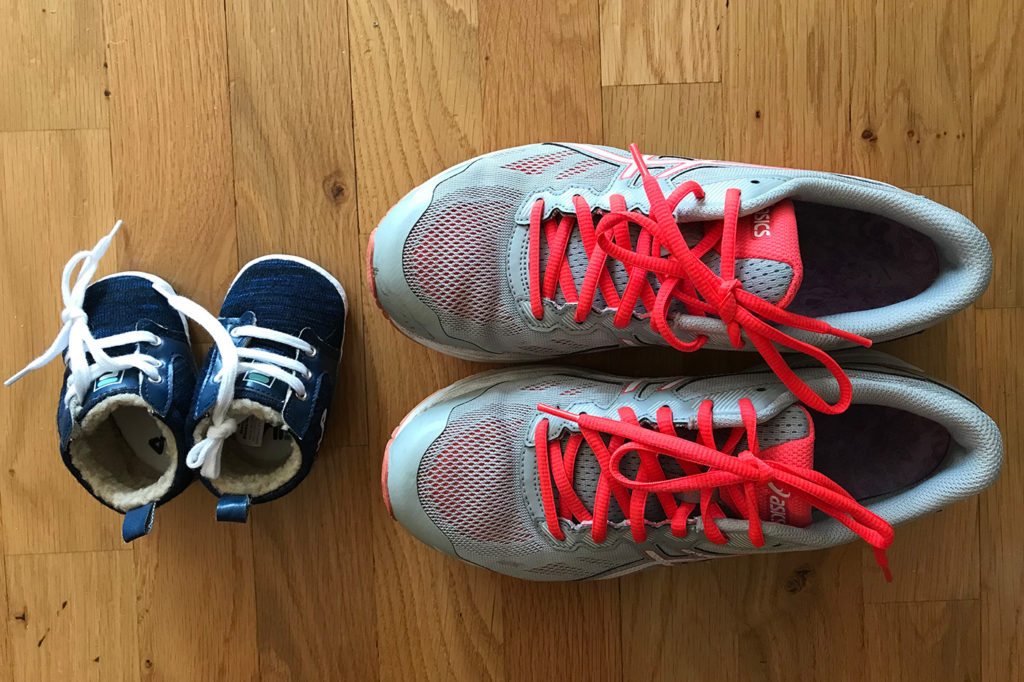 We began the session with a frank conversation about my fitness level and goals. I explained that even though I had exercised regularly throughout pregnancy, my strength and endurance had definitely decreased with each passing month. And let's not forget that I was only a few weeks out from giving birth to a nearly nine-pound baby! Cristina reassured me that it was okay – I think she could sense my mild embarrassment that I had to drop to my knees for push-ups during the fitness assessment portion of the session.
After gauging my baseline fitness level, we moved into a variety of bodyweight exercises, including squats, walk outs and side lunges. We also checked for diastasis recti, which is a critical postpartum step before performing certain core exercises. Meanwhile, my daughter was happy in her bassinet … until suddenly she wasn't.
Cristina rocked her while I finished the side lunges, and then we worked around my daughter's needs for the rest of our time together. I held her to my chest for reverse lunges, kissed her tummy during push-ups, rested her on my thighs for single leg lifts on my back and laid her next to me for Supermans. When she spit up on my shirt, Cristina didn't even blink.
I also appreciated that Cristina showed me exercises that were doable within the small confines of my living room, no weights required. She even had me use the ottoman for hip raises. Thanks to Cristina's encouragement and guidance, I feel much more confident in my ability to work out at home with my sweet little peanut by my side.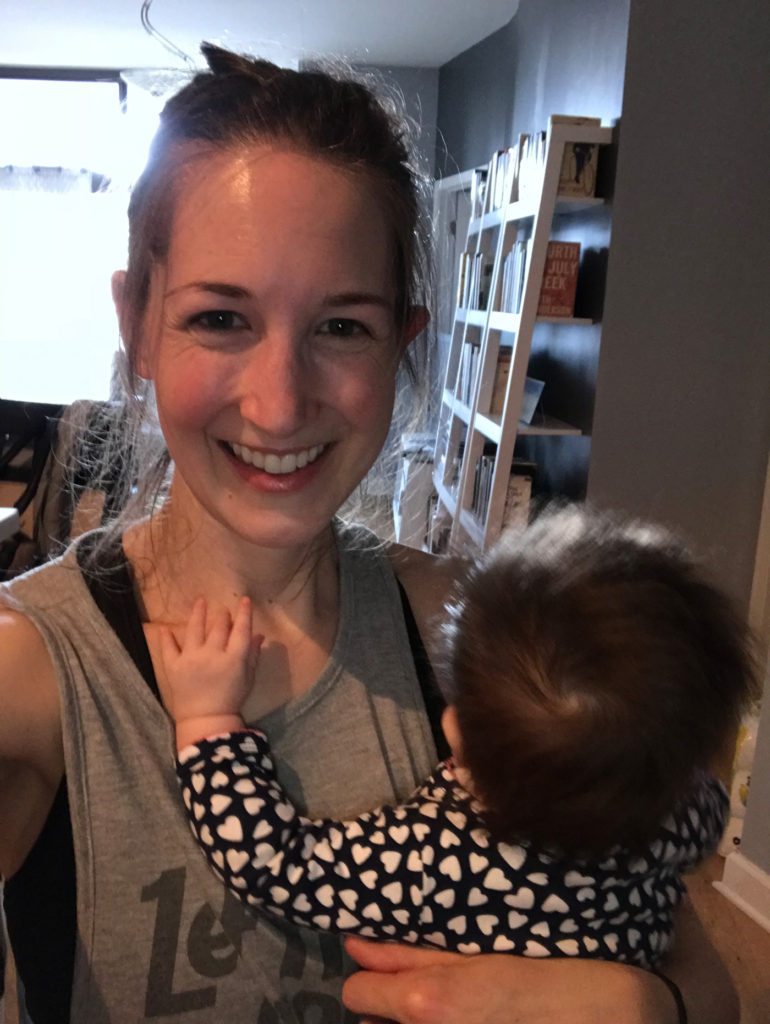 Even if you aren't a new parent, RightFit Personal Training might be just the motivation you need to ramp up your fitness routine. Sometimes the most difficult part of exercising is simply getting out the door; when someone shows up at your place to train you, you can't really make excuses.
If you're crunched for time, request 30-minute sessions. Or grab a coworker and sign up for a partner session at your office. The first session is complimentary and different packages are available depending on your budget.
Fill out the online survey to get started.
And if this post or anything else we've created impacted your life, please support our Kickstarter.