Raman Chadha Empowers Entrepreneurs Through Emotional Intelligence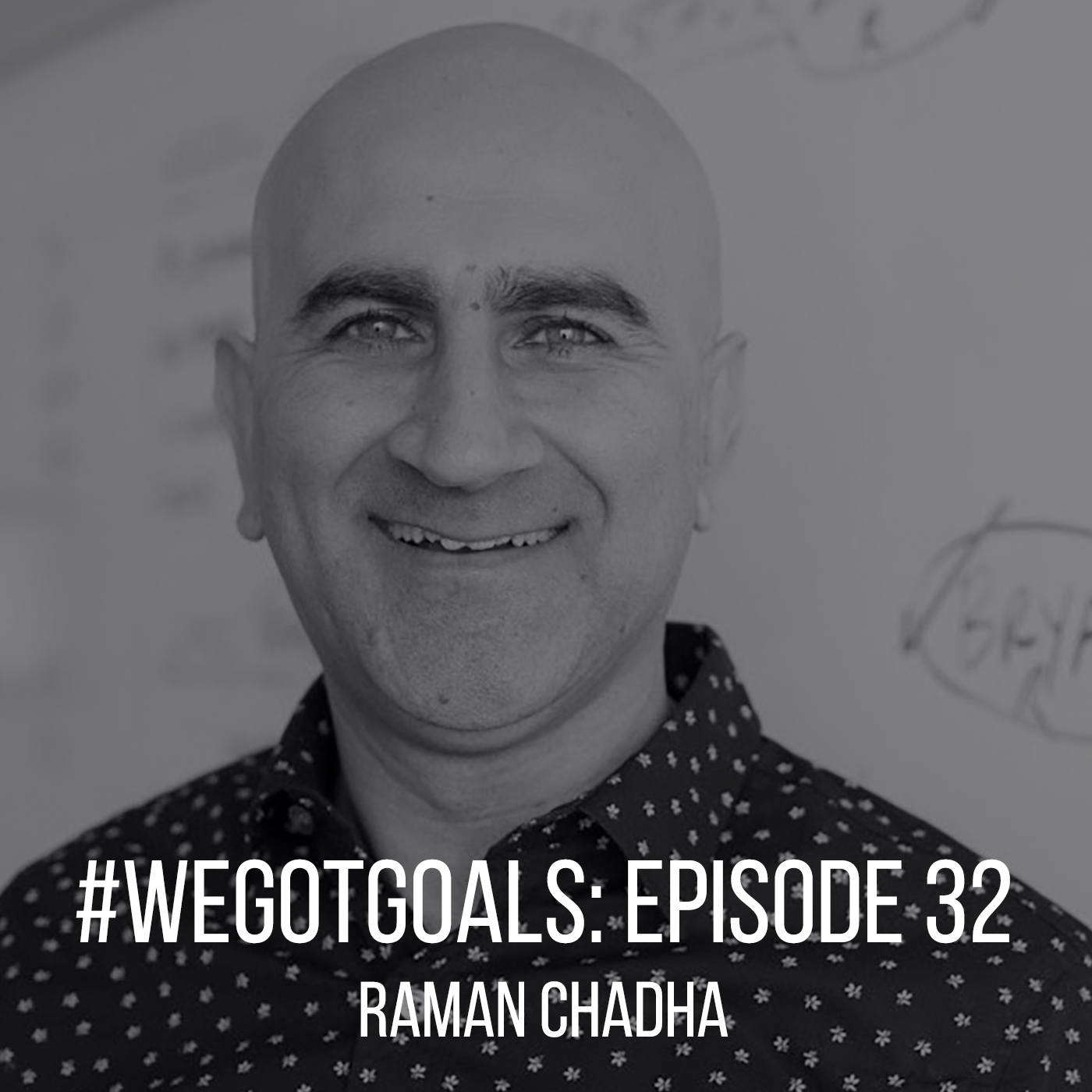 File this one under "things you don't want to hear while recording a podcast entitled #WeGotGoals":
We've actually stopped using the word "goal" at The Junto Institute.
"Cool, cool," I thought to myself, as I mentally face-palmed during my interview with Raman Chadha of The Junto Institute. "This is fine. Everything is fine."
Chuckling a little at my dismay, Chadha went on to explain that his team had shifted towards using the word "priority" in place of goal. They'd found that their apprentices viewed goals as "far out in the distance," while priorities had a greater connotation of urgency, and gave their apprentices something to work on that very day.
The language nerd in me sat with that thought for the rest of the day, debating the hidden meanings of goal versus priority, and how using one word over the other shifted your focus on a daily, weekly or annual basis.
It's what I call a "fuzzy concept" – an idea that you can grasp, but that doesn't always have tangible, actionable deliverables attached to it. And fittingly, that's exactly what Raman Chadha specializes in every day.
As the co-founder of The Junto Institute, a leadership revenue accelerator for growth stage companies, Chadha helps leaders and entrepreneurs improve their leadership skills and their companies' bottom lines by developing emotional intelligence skills, which they then apply to their companies for a higher probability of success.
And as anyone who watched Nick Viall's season of The Bachelor knows, emotional intelligence is another fuzzy concept that's difficult to understand, let alone apply in a high-stress environment like a growth stage company. (FYI, Chadha and Junto define emotional intelligence as "the ability to recognize and regulate the emotions in ourselves and in others, and how we use that information/data to guide our thinking, actions and behaviors by progressing through self awareness, self management, social awareness and relationship management.)
The Junto Institute is based on the belief that emotional intelligence is the single biggest contributor to leadership effectiveness and job performance – crucial factors for growth stage companies in the "sink or swim" phase of entrepreneurship.
Chadha also highlighted two common traits of leaders that he's observed throughout his time working with entrepreneurs: tenacity and the ability to cope with ambiguity, uncertainty and chaos.
"In entrepreneurship, there are more lows than there are highs," Chadha said. "So [you need] the ability to bounce back on a regular basis, the ability to power through a rough day."
Similarly, since no two days of running a company are the same, you need to get comfortable with the unknown and operating without a fully-fleshed out path of how you'll get from Point A to Point B.
For those of us not at the helm of a growing company, we can still develop emotional intelligence in our everyday lives. One specific way to do that: work on becoming increasingly aware of how you're feeling in as many moments as possible throughout the day.
Try it right now: how are you feeling? Push yourself further than "fine," "tired," "happy" or any other generic adjectives; try using the most specific word you can find (need inspo? Check out this emotion wheel for ideas). By becoming uber-familiar with your own emotions and feelings, you develop self-awareness AND empathy for those around you (which in turn helps you become a more effective leader).
Ready to feel inspired, motivated, eager, stimulated and enthralled? Listen to our interview with Raman Chadha here or wherever you get your podcasts.
This podcast is produced by Cindy Kuzma and is another thing that is better junto (together) and with friends. If you like what you hear, we'd love it if you left us a rating and a review on iTunes.