Try These Wellness-Focused Tips to Increase Your Productivity
Five years ago, when I was starting my professional career at a public accounting firm, I felt very conflicted. I felt like most of my friends were out enjoying the "real world" while I was stuck in my apartment, cramming for the dreaded CPA exam. As time has passed (and the CPA exam was also passed, UGH, FINALLY), I have come to realize that I wasn't as alone as I originally thought.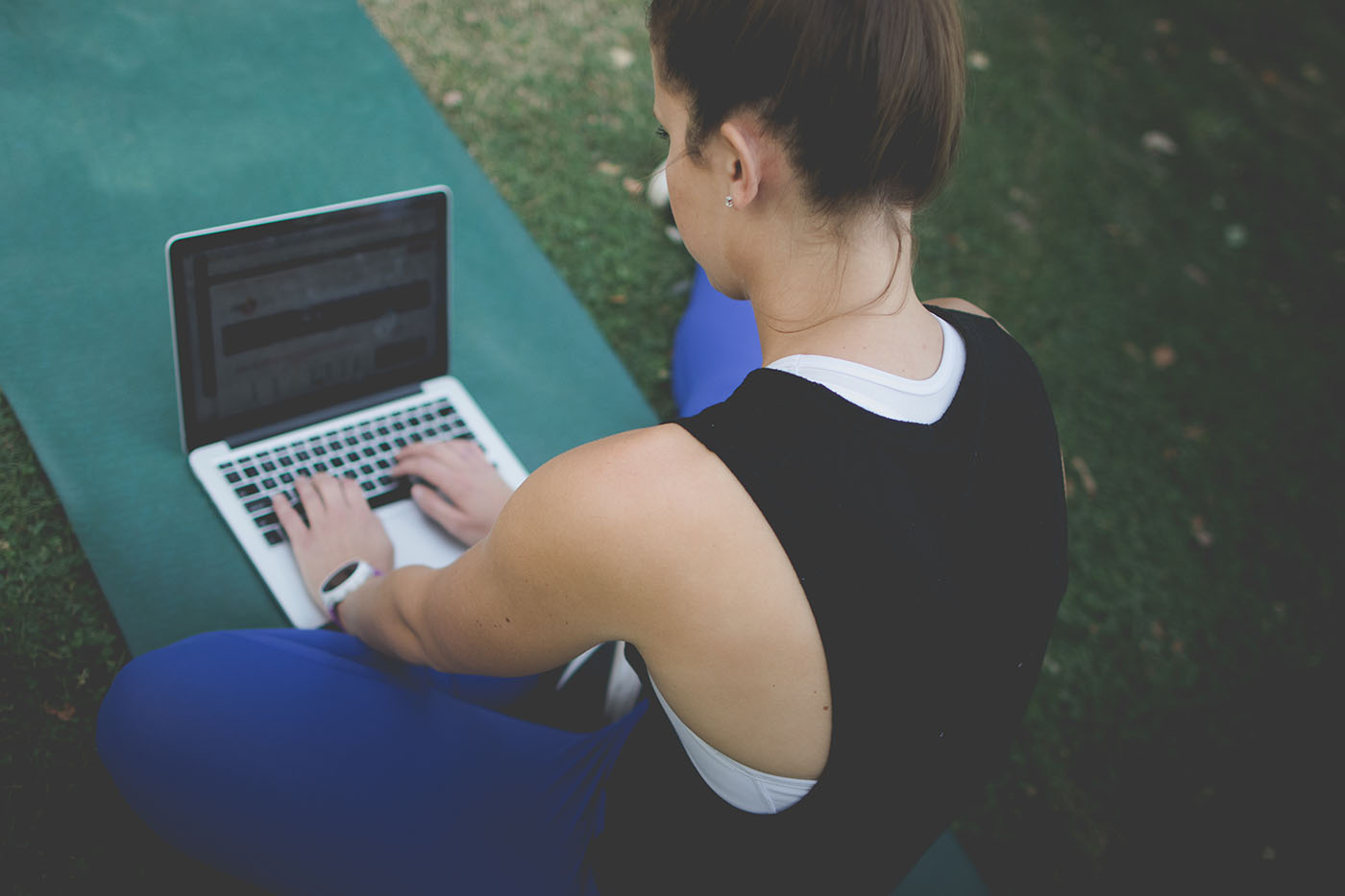 Nowadays, it seems like most of my friends are hustling outside of normal working hours. Whether it's studying for exams (from NASM certifications to taking the Bar) or working on a side hustle, I've found myself to be in good company as I approach my next nemesis: the GMAT (cue horror movie music).
Last week, I took some time off work to study for the test. I quickly overestimated how much I could cram within 24 hours each day; I initially planned to take a four-ish-hour practice test every morning, review every afternoon and study every evening. After the first day of this, I was exhausted. Not only that, but my results suffered. On day two, I was so spent from day one that my practice exam score was lower. I knew I needed to take a step back and re-work my game plan.
So I did a little research, and it all came down to a simple idea: to maximize my studying efficiency, I needed more balance and less stress.
When I drew up my new study plan, the motto of "more balance, less stress" was top-of-mind. These are the key changes I made:
I realized it's okay to socialize
When I first started studying for the GMAT, I threw all my social plans out the window. I turned down dinners, drinks, shows, you name it – I felt like taking the time away to do these things meant that I wasn't being serious enough about my studies. I'll be honest – I still applied to win the Hamilton lottery every morning – but I secretly hoped I wouldn't win because I was afraid I would have to choose between studying or going to see one of the greatest musicals of my lifetime. Clearly, I was losing my mind.
I needed to remind myself that socializing with friends and family has a lot of positive psychological benefits which can outweigh the costs of taking a break from hitting the books. Time with good friends and loved ones gives us a much-needed break and helps us cope with stress (proving, once again, that #everythingisbetterwithfriends). Re-allocating some of my precious study time to social time reminded me that I am not alone, that I have a wonderful support system, and it reinvigorated my energy and motivation.
Eat well (and strategically)
As much as I love a good donut and slice of pizza, I know I feel my best and most engaged when I'm eating a more balanced, healthy diet. The week before my first attempt at the exam, I tried my best to model good eating habits. Since I was doing a lot of practice exams in the morning, I started each day off with a lot of protein, and I tried to keep my lunches light. I focused on drinking plenty of water, incorporating more vegetables into my diet and saying "no" to sugary foods (when I had the power to resist).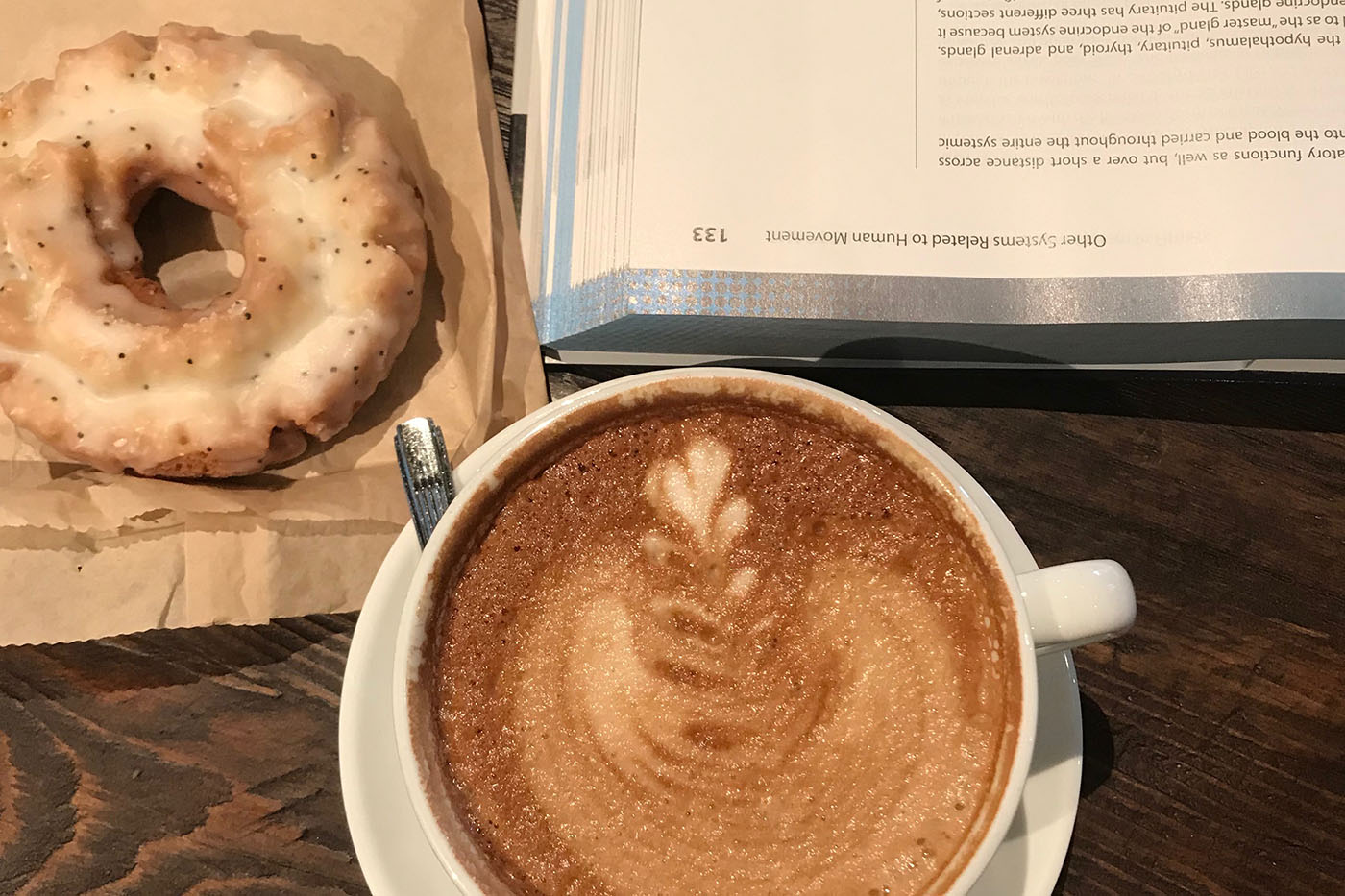 Sweat. Every. Day.
After writing a post about taking a year off running, I was reminded of the psychological benefits of Saturday morning long runs. While I didn't necessarily want to take the time to run a 10+ miler, I did realize that I wanted some running back in my life. Exercise is an effective stress reliever, and for me, running is a double whammy: I get the endorphins, but I also get some time to let my mind wander.
I made it my goal to break a sweat at least once a day to keep some balance (and stress management) in my routine. I even signed up for a yoga class the day before my exam to get a two-for-one: a little sweat with a lot of mindful movement.
Practice mindfulness
I'm constantly working on mindfulness. To be honest, I think it's something we all are constantly working on – we're so connected and busy that it's harder than ever to take the time to press pause. But practicing mindfulness is not only good for the soul, it's proven to be effective if you're about to take a big test.
Researchers at the University of California at Santa Barbara (UCSB) tested undergrad students to find that students who took a meditation class averaged 12 percentile points higher on GRE scores than those who did not. And here's the kicker – the students took the mindfulness class for only two weeks, showing that even a little bit of practice can go a long way. There are plenty of free resources, including these 10-minute guided meditations, that can not only help us reduce stress, but they may also improve our test scores.
If you have a big test or deadline coming up, try to keep these in mind to help cope with stress and keep things in balance. Got any more tips? Please share them with me in the comments, the GMAT (round 2) is coming up quick.
Let us know!
Did this post help you get closer to achieving one of your goals?