Arsenic Model Caitlin O'Connor Shares What it Takes to Stay Healthy on the Road
You might know Caitlin O'Connor from her various roles on television, on the pages of Maxim and Sports Illustrated or have seen her host on and off the red carpet. Or perhaps you are one of the nearly 460k people who follow the strikingly beautiful model on Instagram. In addition to everything else she does, Caitlin is also part of the Arsenic World Tour, traveling all over to places chosen by followers of Arsenic on various social platforms.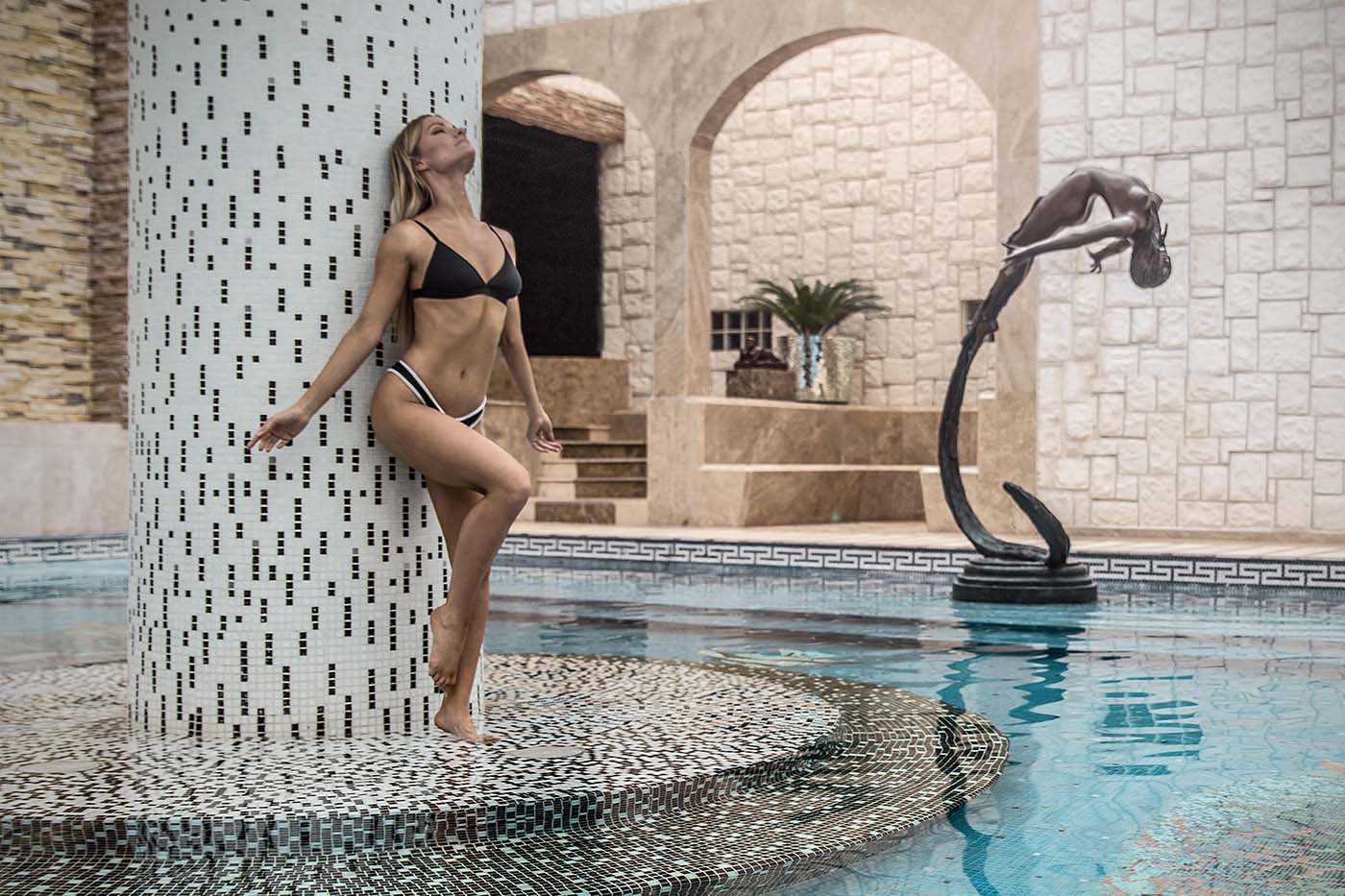 Arsenic, a hugely popular social media community started in Los Angeles, aims to let creatives – photographers, stylists, artists, producers, models, musicians and designers everywhere – express themselves in a more authentic (and usually edgier) way.
Founder Amanda Micallef threw out a photographer in one of Arsenic's first photo shoots, which she initially wanted to be a print magazine, for not letting the models pose naturally. The movement caught fire on Snapchat and Instagram; now the culture is primarily digital, and the Arsenic House where many of the edgy photo shoots take place is in Los Angeles, but the #ArsenicWorldTour is on the road to connect more with the brand's hundreds of thousands of followers.
I recently sat down with Caitlin to discuss fitness on the road. She revealed her surprisingly simple routine and talked about challenges we can all relate to. Caitlin also spilled some secrets about what happens behind the scenes at Arsenic.
What is the Arsenic World Tour and how did you did get involved?
I have been working with Arsenic for about three years, and I was the first official Arsenic girl. Arsenic decided to go on the road and meet fans and friends from all over the world who follow them on their various media platforms. We love sharing content with our followers from all of the different places that they come from. The destinations we decide to travel to are crowd-sourced. We have been to Mexico, Chicago, New York City and we are on our way to Austin.
Is it a challenge to stay fit on the road?
The Arsenic girls have gym memberships everywhere we travel in order to stay fit. But when you are on a perpetual vacation, it is difficult to also stay in shape and keep your career in mind.
How do you stay in shape while traveling?
I love using resistance bands and using my own bodyweight to do push-ups, sit-ups and whatever I can do on the road. Squats and leg workouts are my main focus, but they are also my favorite workouts.
What is your fitness routine at home and how does it differ from what you can do on the road?
I try to work out three to four times a week in the downstairs gym at my apartment building. Because Arsenic takes care of our gym memberships, my workouts do not differ that drastically while I'm away.
Other than traveling, have you ever had to overcome any other fitness-related challenges?
I have always been very thin, but I like to keep a muscular tone to my body because I am a print model and not a runway model. I have always had a very flat butt and I am working hard to maintain a curvy figure.
Is eating healthy difficult when you travel and how do you deal with that?
I love eating out and I am a vegetarian. So, it's hard for me to find options while I'm on the road that everybody else will want to eat too. I keep food in my suitcase if I get hungry and I try to order healthier options along with dessert, while I'm eating with the crew.
Can you share the songs on your playlist that get you motivated?
While I work out I listen to hip-hop. Some of my favorite artists are Drake, Lil Uzi Vert, Steve Aoki, Lil Wayne and Rihanna.