Nick Palmisciano Spills Military Fitness Secrets
For six years, Nick Palmisciano served America as an infantry officer. But for eleven years, he's been serving other veterans and those who support them through the activewear brand he started, Ranger Up. The line features t-shirts, leggings and other gear with patriotic and humorous statements for both men and women.
In addition to being a vetrepreneur, you may have heard about Palmisciano's comedy horror film "Range 15." During the summer of 2016, it showed in over 800 theaters and hit #1 on Amazon and #2 on iTunes. Directed by Tim O'Donnell, "Range 15" is the most highly decorated military movie of all time. Featuring lots of celebrity cameos including William Shatner, Danny Trejo, Sean Astin, Keith David, Leroy Petry, Clint Romesha, Marcus Luttrell, Tim Kennedy and Randy Couture, it has already achieved cult classic status. A behind-the-scenes full-length documentary about the film, "Not A War Story" debuted in June 2017 at the Academy of Motion Picture Arts and Sciences in Los Angeles. Both films have been able to achieve something that many films made by Hollywood have not—a true portrayal of what post-war life is like for veterans.
I sat down with Nick to discuss his personal fitness routine and what he really thinks of the bootcamp fitness craze, as well as what ordinary civilians can learn about fitness from veterans. A true inspiration, he opened up about why we all need to ranger up when we workout.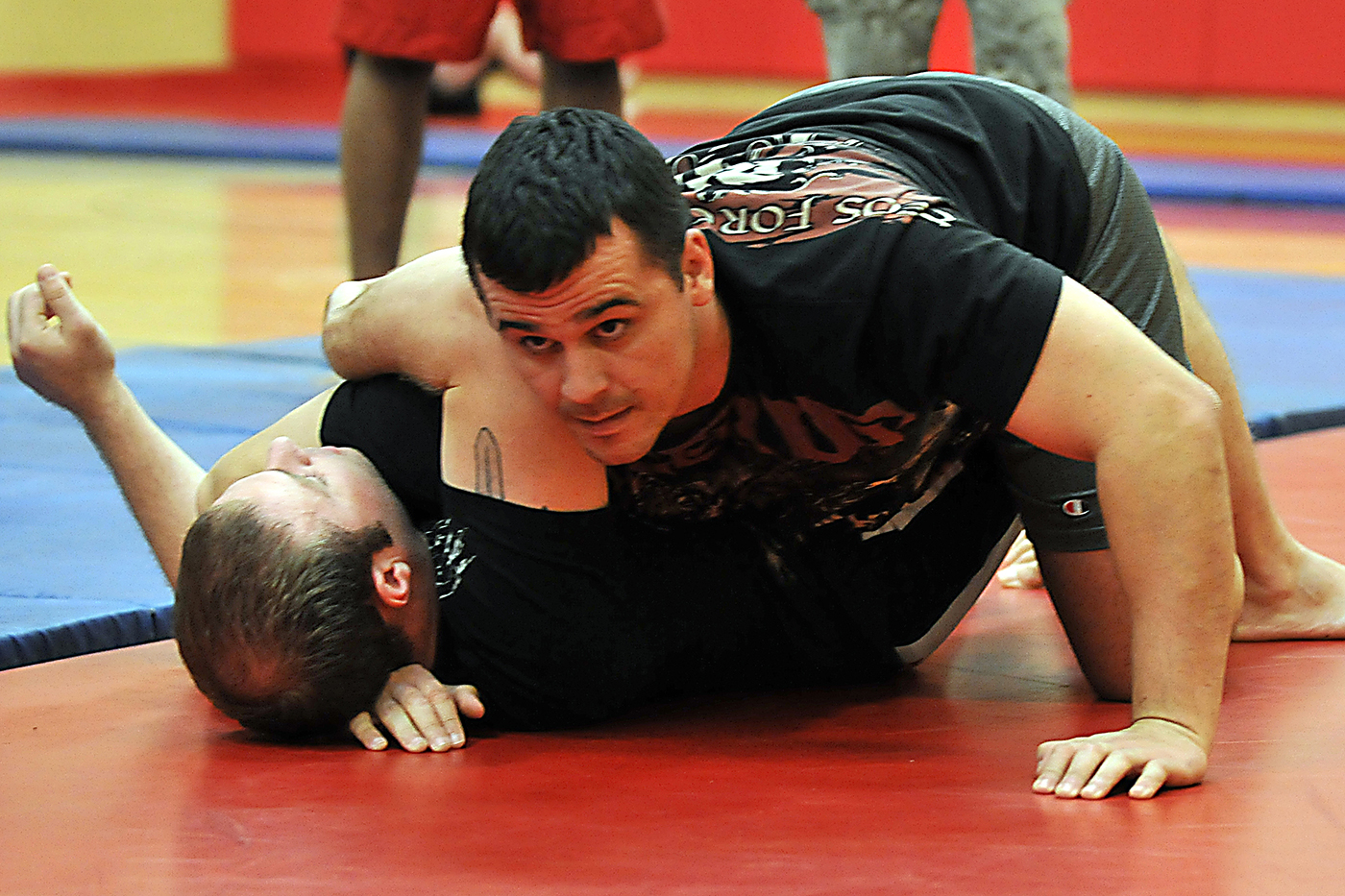 What do veterans know that civilians don't about fitness?
Veterans have been in situations where they've had to push past their perceived ability many times.  Military training is focused on pushing everyone to the next level and that means driving them to failure over and over again. This kind of behavior is common in elite athletes, but is a lot less common in the average person, who typically backs off hard exercise when it provides discomfort.
How much exercise does bootcamp really entail?
The short answer is it depends on who you are. I went from being a high school wrestler to boot camp. My transition was easier physically than it was for others. If you're coming from a sedentary lifestyle, bootcamp is going to initially feel like the worst thing you've ever done. If you are already an athlete in a sport that involves pushing yourself like cross-country, wrestling or hockey, then it will be markedly easier from the physical standpoint.
What do you think of the bootcamp fitness trend? 
I think that whatever gets people moving is a good thing. So, if people want to dabble in military culture, that's great.
Are bootcamp fitness classes anything like actual bootcamp? 
Not really. The "drill sergeants" are not going to be anywhere near as mean and direct with customers are they are with actual recruits. The end goal is different.  They want to get you in shape and give you a positive experience. The military wants to get you to a point where you are physically capable of closing with and killing the enemy, and they want you to have confidence that the men and women around you can do the same.
What is your daily/weekly fitness routine?
I grapple (wrestling, judo, and jujitsu) five to six times a week, lift heavy four times a week (deadlift sequences, squat sequences, military/push press sequences, and ancillary muscles), and do a long steady run or ruck on Sunday.
How do you stay motivated and how do you recommend others do the same? 
Fighting keeps me motivated, which is why I prefer it to just running or lifting. If someone is trying to choke you unconscious or knock you out, it is impossible to not be focused and do your best. It's a lot easier to wuss out on a lift or a run.
Why did you decide to start your activewear line Ranger Up?
I started it in 2006 in order to give the men and women in uniform a brand they could wear casually that represented their ethos.
What does "Ranger Up" mean?
It means to stand up and take on whatever challenge comes your way, even when it's scary or overwhelming. It means to never quit, and never let others down. It means you dig deeper and find something deep inside you in order to keep moving forward, no matter what happens.
Palmisciano may have developed the Ranger Up brand from his experience in the Army, but the message to never give up, to always dig deeper and move forward resonates with civilians and veterans alike.
"Range 15" is available for download on iTunes and Amazon.
Let us know!
Did this post help you get closer to achieving one of your goals?