Raising the Barre: The Nationwide Rise of the Barre Workout
I'll never forget the first time I went to one of my favorite barre studios that has since sadly closed. As always, the person at the front desk asked me if I had ever been to the studio before. I told her I hadn't, but that I had taken tons of barre classes in the past, so I wasn't exactly worried. She replied that every studio, every barre workout is different and I nodded at her. Fast-forward about fifteen minutes later and I learned just how right she was.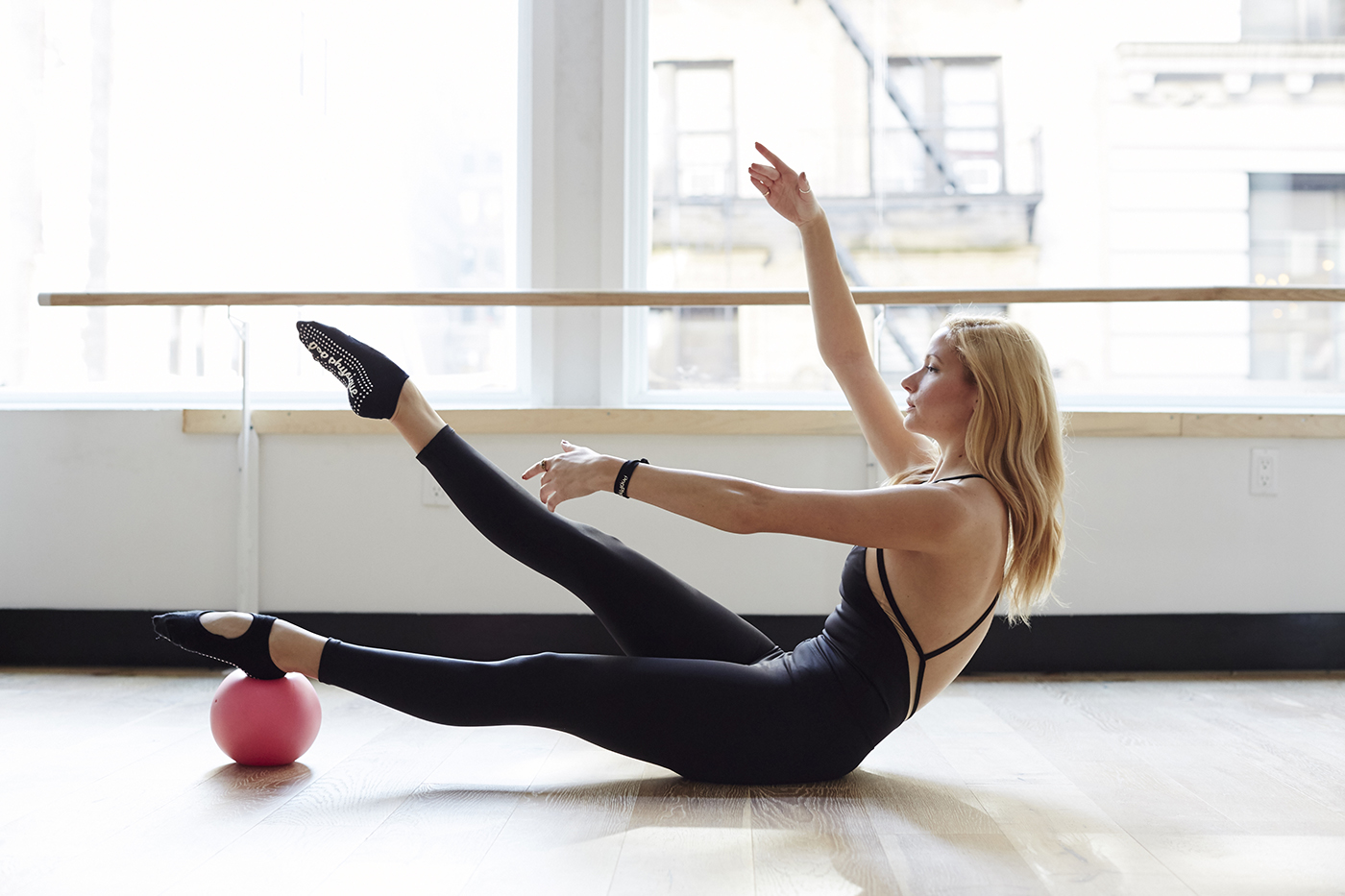 As someone who used to be bicoastal, I thought I could simply plié into any barre class I wanted and understand every exercise perfectly. But that isn't true. Every studio, franchise and chain is different. And while it might feel as if there are as many barre studios opening up as Starbucks locations, I've found that no two are alike.
In the past ten or so years, barre has become really hot. Maybe it's because so many of us enjoyed ballet class as children or we just envy the bodies of dancers. Either way, I spoke with Jennifer Williams, a former dancer and founder of Pop Physique, who told me that barre actually became a thing when Madonna mentioned it in a Vogue magazine interview.
Founded in 2008, Pop Physique started in the hip Silver Lake neighborhood of Los Angeles and has since become one of the hottest workouts in the city.
Based on the Lotte Berk system, Jennifer sought to create a studio that would be open to a variety of fitness levels and more accessible than many other studios financially. While group fitness never comes cheap, Pop Physique has flexible membership options, is on ClassPass and frequently offers package discounts.
As someone who has attended Pop Physique classes for over two years, this is something I noticed without the owner even telling me.
The chain currently has locations in Los Angeles and New York as well as Toronto. In the next 2-3 months they are planning on expanding and opening up franchise locations.
It seems that the franchise model is the way the barre business is going. Pure Barre has approximately 300 locations and The Bar Method has over 70. The Barre Code, which began in Chicago, is now in 13 cities. Cardio Barre and Xtend Barre with just twenty locations each in the U.S. are franchises.
Based on Pilates and dance, Xtend Barre is one the more interesting classes I've taken. It's focused on small sculpting movements as well as cardio and even jumping. Another thing that sets Xtend Barre apart is that studios offer a variety of classes, so clients don't have to go elsewhere for TRX, HIIT and stability ball workouts. There are even classes for moms to work out with their babies.
But a problem with franchising is that it can be challenging to create a standard experience at every studio. Sometimes you want the same thing every time, which is why FlyBarre and Exhale have become very popular.
Created in 2011, FlyBarre was designed to compliment Flywheel's indoor cycling program with a total body experience. Much like the playlist-based spin classes, FlyBarre is music-based. It's also designed to be customized for different fitness levels. Emphasis is placed on the connection with the instructor who is happy to modify if clients have an injury, are pregnant or have some other need. There are currently 42 Flywheel locations of which 22 have FlyBarre studios.
Exhale's Core Fusion is one of the more interesting barre studios out there. Since 2003, Exhale has grown to 26 locations of which many of the studios are a part of Exhale's spas. As someone who has been to several, there is something that feels extra luxurious about the spa locations, even if I haven't booked a post-workout massage or facial.
Another thing that really sets Exhale apart is that there are a variety of barre classes that combine other disciplines inducing cardio, yoga and bootcamp. I've also found average age of the instructors tends to skew much older than other studios. One of my favorite instructors could be the same age as my mom. That being said, I feel inspired in a totally different way when I take a class at Exhale. In a culture that values youth, these instructors show that fitness doesn't have an expiration date.
No matter where you take a barre class, it's always important to find an instructor you connect with who can help you achieve your fitness goals. That connection transcends everything else.