Warrior Games Brings Resilient Athletes to Chicago
Christy Gardner wobbled a bit after crossing the finish line of her 200-meter race on Sunday.
"My legs are starting to come off," she said.
Any runner might feel jelly-limbed after an all-out effort. But Gardner literally meant that her two blade-shaped, spike-footed prosthetics were shifting from their sockets.
The slippage didn't hold her back. Gardner won her classification (based on type of disability) in not only the 200 meters, but also the 100, 400, and 800 meters during the track competition at the Department of Defense Warrior Games.
Gardner—an Army veteran from Maine hurt in the line of duty—was one of about 265 wounded warriors in Chicago June 30 to July 8 for the Warrior Games. Teams from all branches of the military faced off in eight Paralympic-style sports, including archery, basketball, sitting volleyball, and swimming.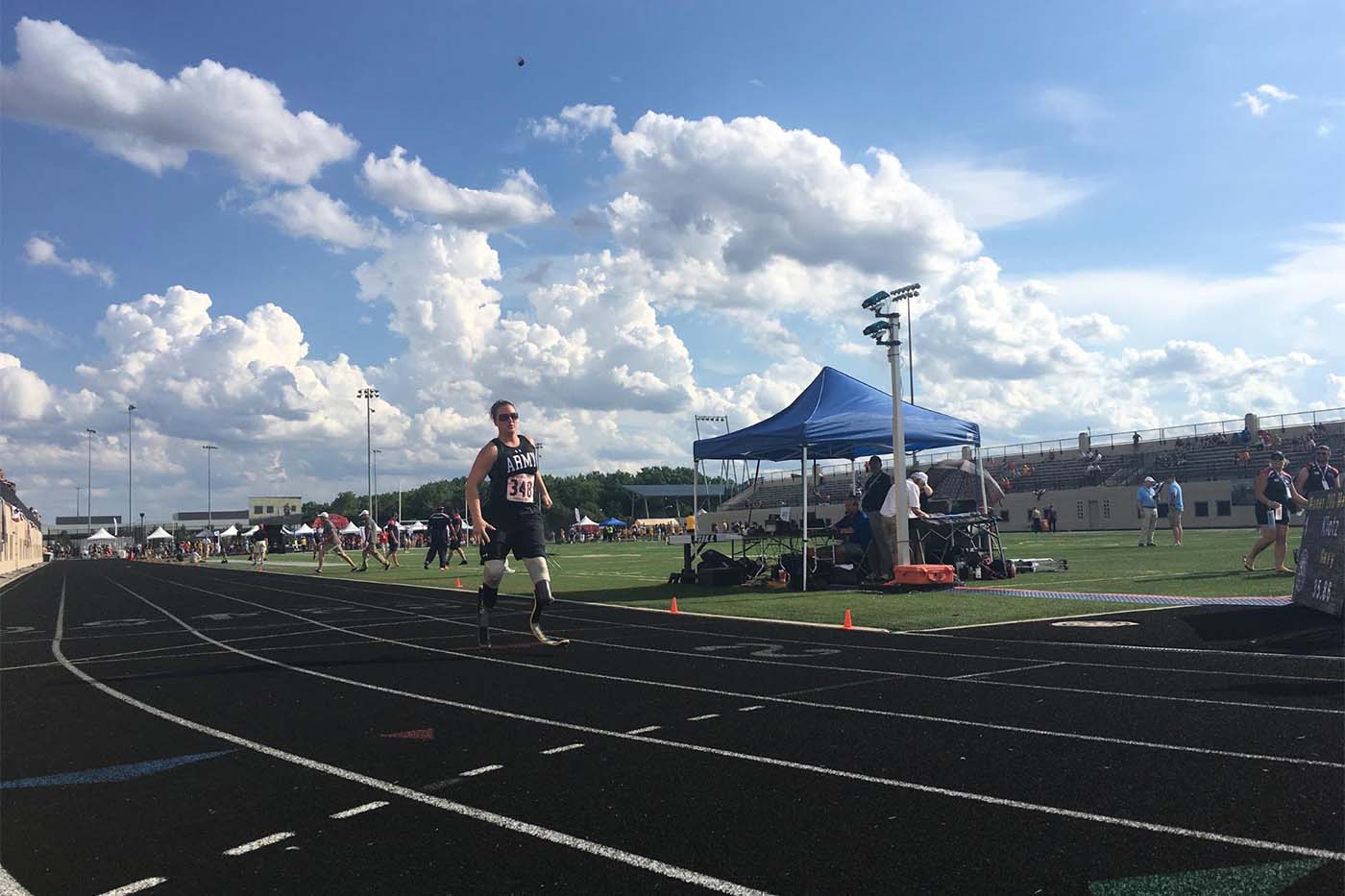 Some, like Gardner, came with visible wounds. Others carried impairments you couldn't see—traumatic brain injuries, vision loss, post-traumatic stress disorder, illnesses like cancer.
Such obstacles often remove service members from duty and make navigating daily life difficult. To ease the transition, each branch—from Army to Special Operations—offers a Wounded Warrior program. Through these organizations, active-duty military members, veterans, and their families receive resources and support beyond medical care.
Adaptive sports are often part of the recovery and rehabilitation process. Training and competing shifts athletes' focus from what they can't do to what they can: Make lay-ups, sprint around tracks, hoist and launch a shot put or discus.
Since 2010, the Warrior Games has showcased these efforts. The event gives wounded warriors a goal to target in their athletic careers, and the public display demonstrates participants' strength and resilience to spectators. The key message: Even if these individuals' lives have changed, they're still full and fulfilling, complete with finish lines to cross and records to smash.
This year marked the first the games were held entirely off a military base or U.S. Olympic Committee facility. Events took place at venues all around the city of Chicago, including McCormick Place and Soldier Field (which was also the site of opening ceremonies featuring Kelly Clarkson, Blake Shelton and Jon Stewart).
I'm a runner and a track fan, so I made my way to Lane Tech Academy to watch the individual and relay races. The meet lasted all afternoon and into the evening, with events ranging in distance from 100 to 1500 meters.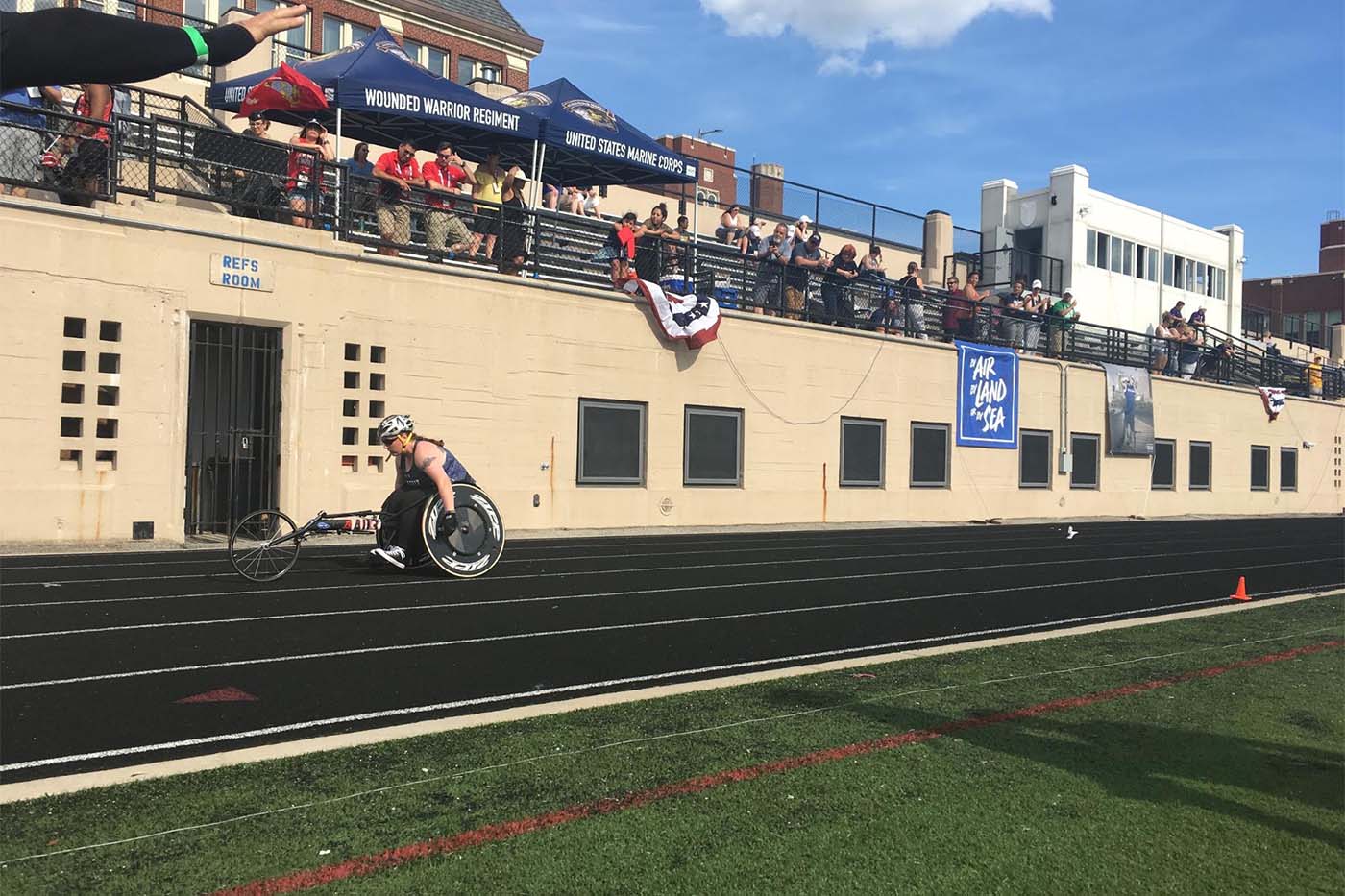 Some athletes whizzed by in racing chairs, others with prosthetic limbs, and many visually impaired competitors ran with guides. As I crouched by the finish line snapping photos, I heard chants of "Air Force!" and "Marines!" from supporters in the stands. On each athlete's face, I saw the determined grit that signifies a hard-fought finishing kick.
However, I also noticed something else. Nearly each time a race finished, the competitors shared a fist bump, a high-five or a sweaty embrace. The camaraderie was clear, even among those from different branches, theoretically on opposing teams.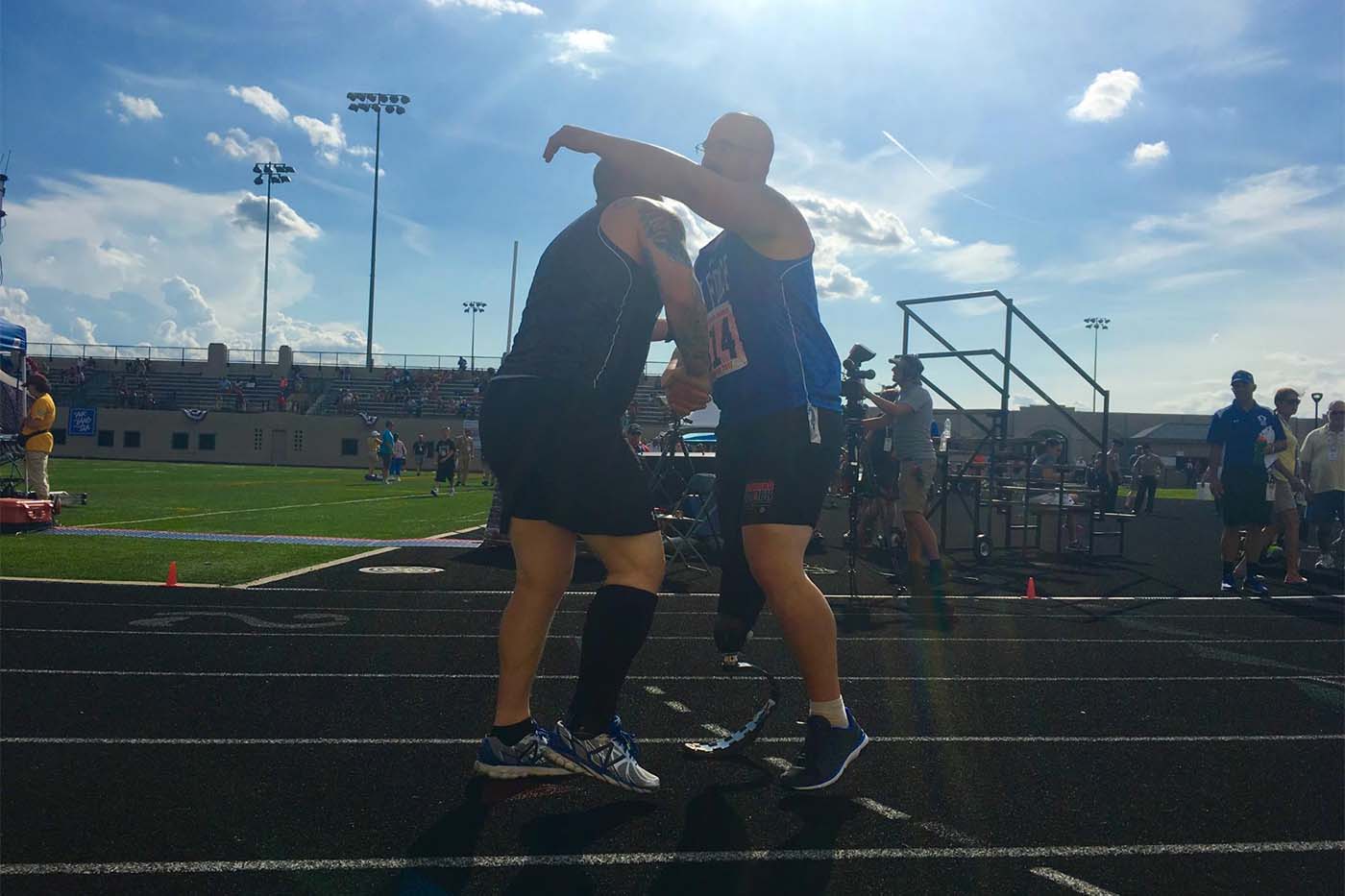 They raced to win, of course—these athletes didn't get where they are by graciously conceding. But along the way, they celebrated the victory represented by being part of the games in the first place.
Let us know!
Did this post help you get closer to achieving one of your goals?