Propel Five-Part Hydration Workout
[Disclosure: This post is a part of a sponsorship with Propel. As always, we only write about the places, people and things that we truly love.]
At aSweatLife, we've told you before that we believe everything is better with friends. Even (and especially) workouts.
We've had quite the last couple of months with Propel, flying across the country to try new fitness concepts, meeting tastemakers, bloggers and trainers in the process. That's a whole lot of new friends.
A few months ago, in New York City at the Propel Co:Labs kick-off, a few women were my instant new best friends (like it or not). They're the brains behind amazing fitness, fashion and healthy-eating publications across the country, including NYC Pretty, Lauren Duhamel, Every Once In a Style, Taylor Walker Fit, To Live and Diet in LA, Love Sweat Fitness, Sweat and Repeat LA, The Dimple Life and Torey's Treasures.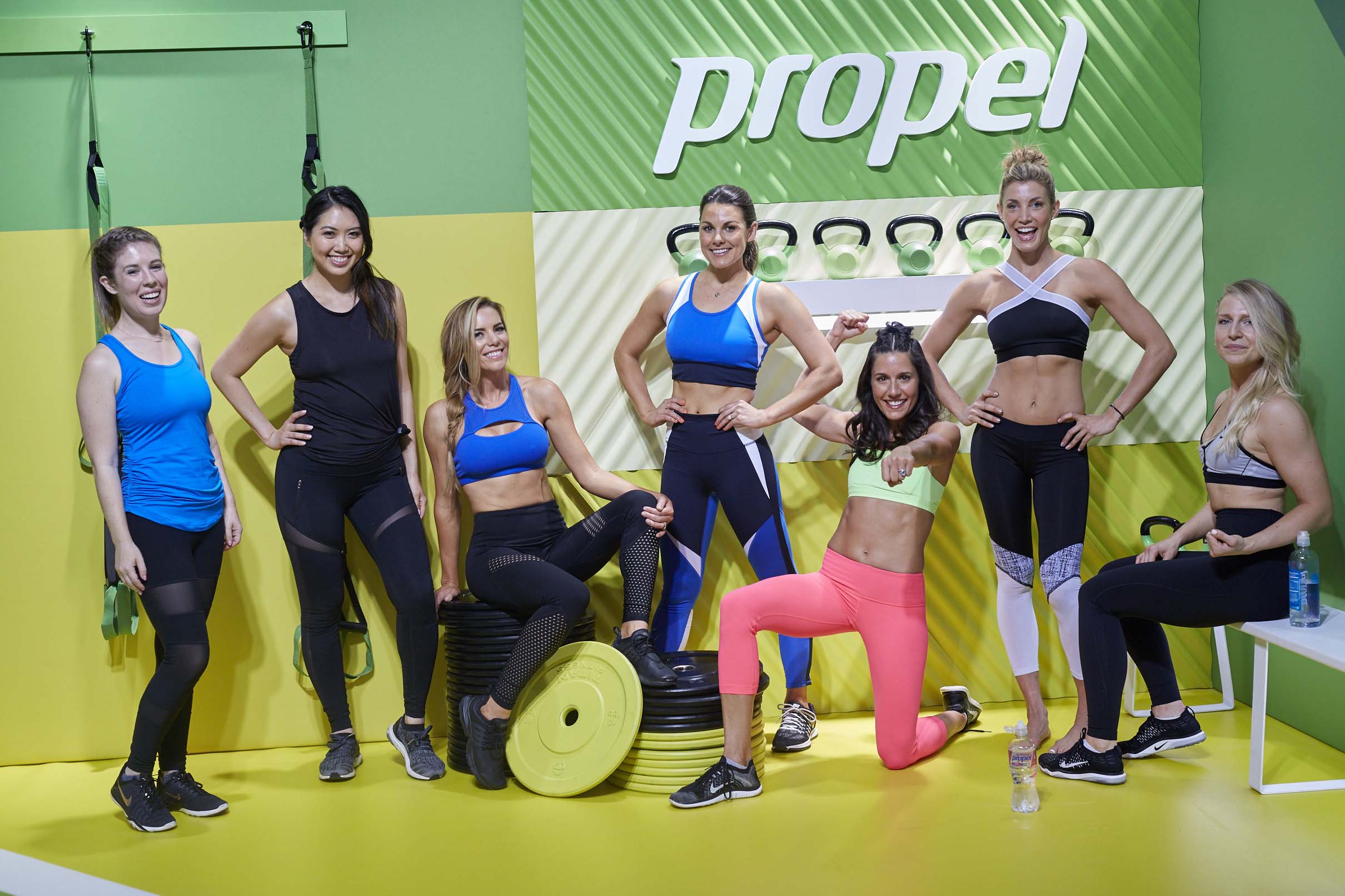 Most of us came back together in Fabulous Las Vegas for the Idea World Fitness Convention, a weekend that's built to create movements and generate excitement in the fitness industry.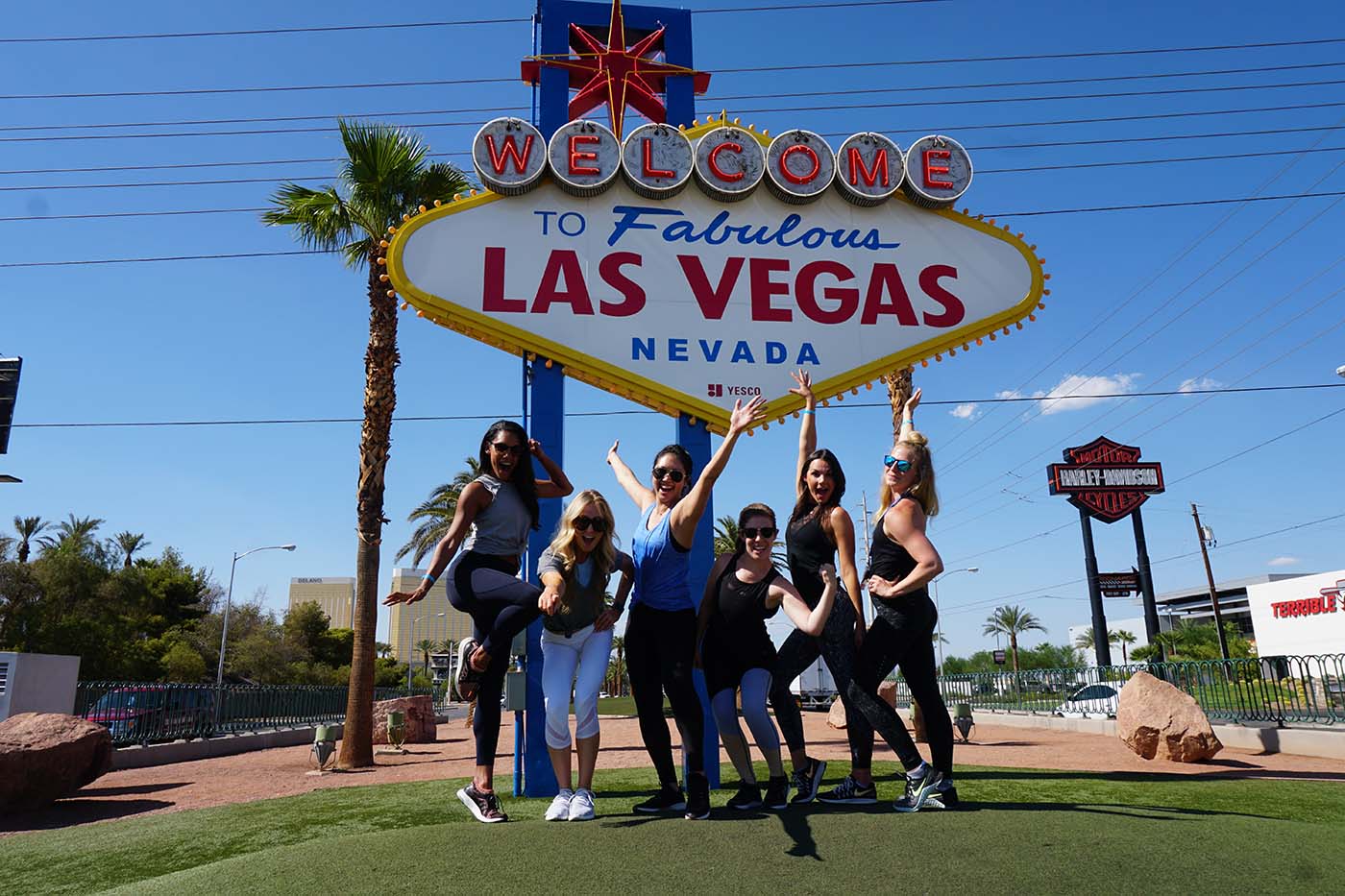 When we weren't spending our days discussing the ins-and-outs of Internet-ing at the Blog Fest conference or finding where our next snack would come from, we were trying to get a workout in.
Somewhere along the five-day trip in Las Vegas (that's a lot of Vegas), it occurred to us that we really only have one more trip together, The Propel Co:Labs Fitness Festival in LA August 11-13. So with a line-up that includes the who's-who of fitness and incredible musical acts pairing up to do mind-blowing things, we're obviously going to live it up one last sweaty time. You can sweat your way through the weekend too. Register to join us here with the code "TENOFF" to take $10 off the price.
But before we left Las Vegas, when five of us were together, we created a five-part workout that's definitely better with friends and will take you from site-to-site. When you find yourself sweaty and thirsty, reach for a Propel, the only water with enough electrolytes to put back what you lose in sweat among national enhanced water brands
This workout will have five parts, all using a resistance mini-band:
After doing a three-to-five minute warm-up, go through as much of this workout as you have time for. Here's a dynamic warm-up you can use if you're not feeling inspired to warm yourself up.
I'll work your arms and back with the routine below
Directions:
Do this set of three movements (one will be repeated on the other side of the body) for 45 seconds, resting for 15 seconds between each movement. You'll do the full set three times.
Your upper-body movements:
90-degree band-fly: 45 seconds
Placing the band around your forearms, bend your elbows to about 90 degrees, keeping your elbows slightly below shoulder height. Maintaining that bend, press your elbows out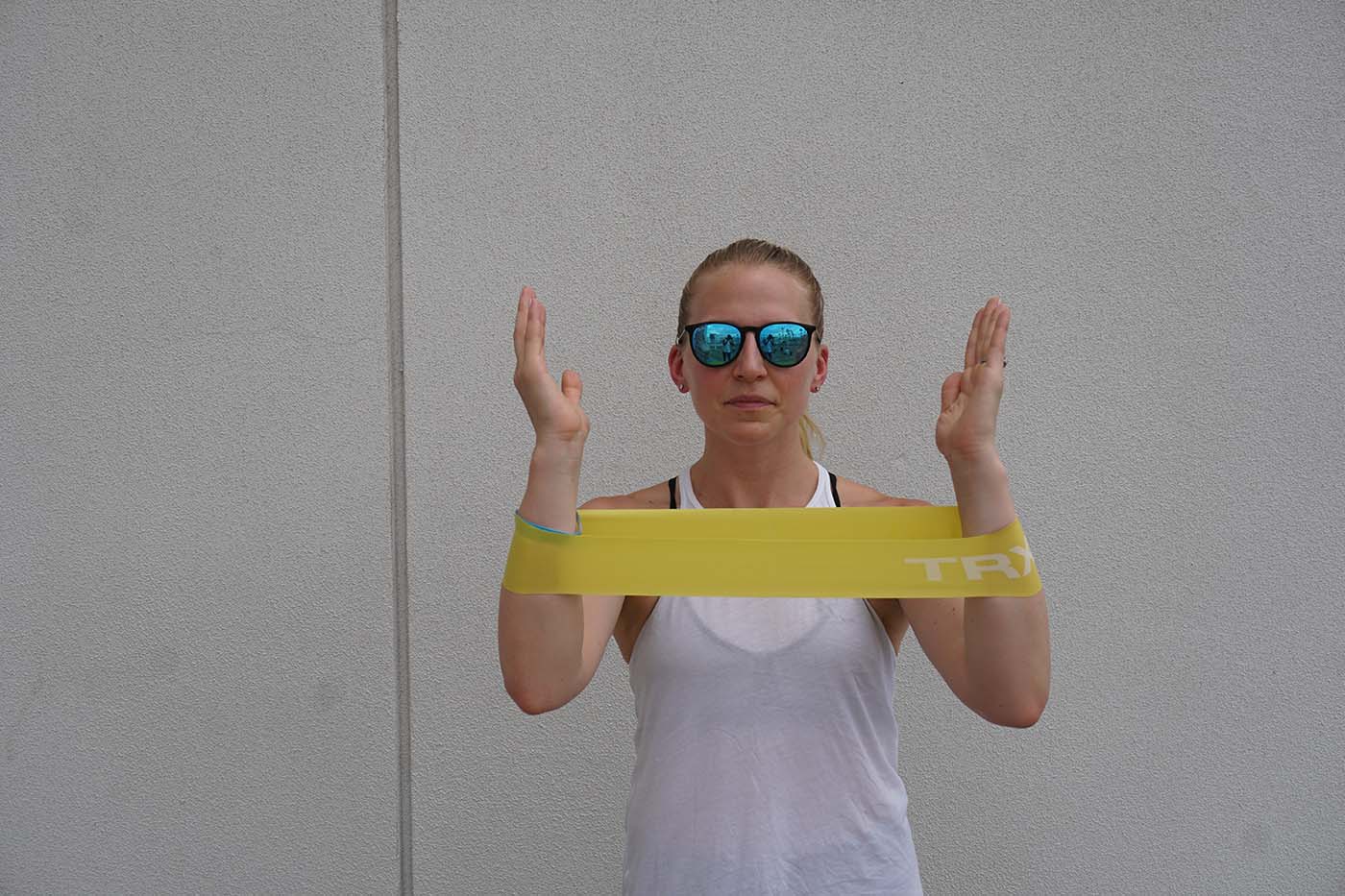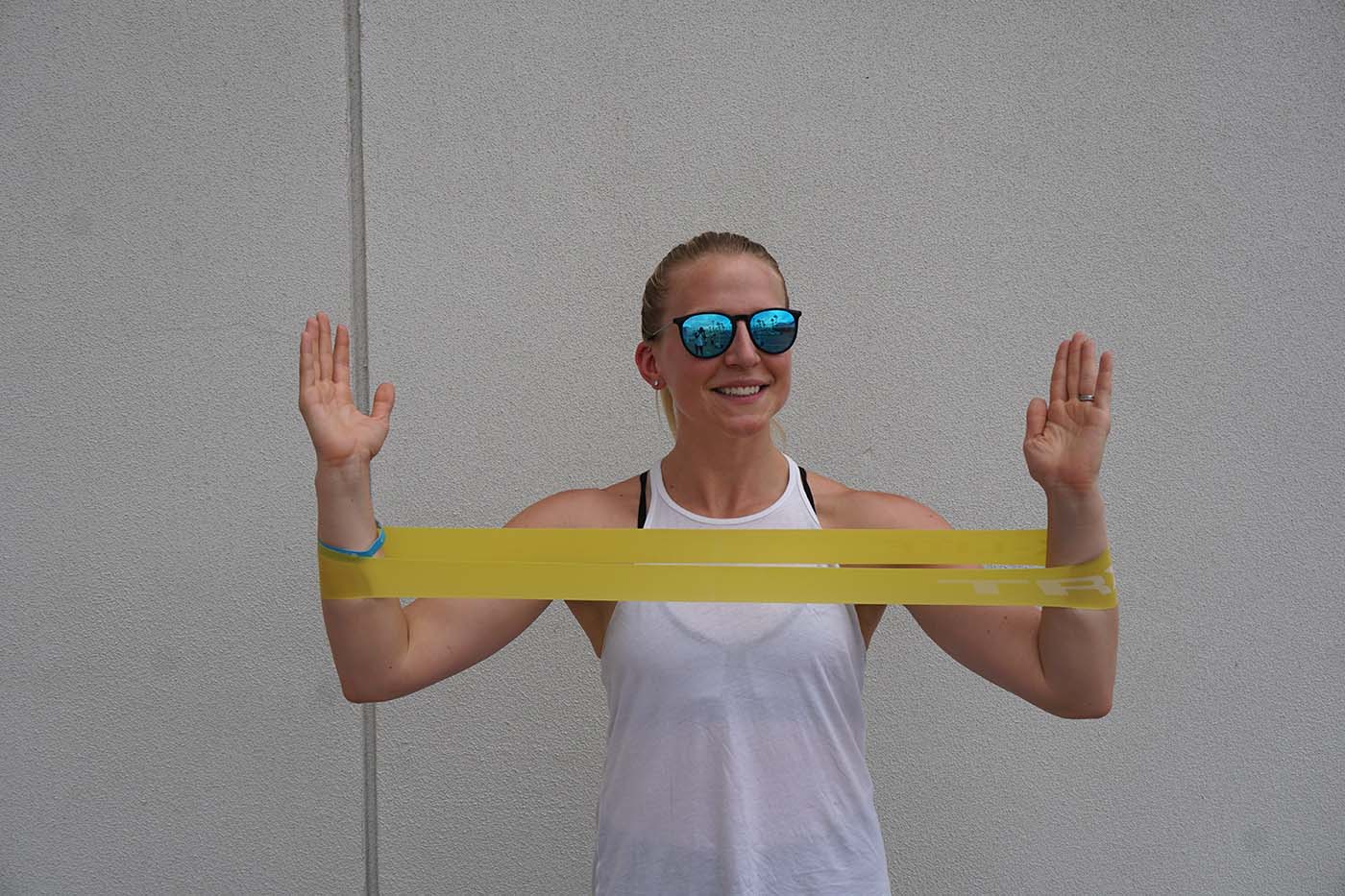 Archer pull: (you'll do each side separately):
Start with your left arm fully outstretched at shoulder height, holding one end of the mini band in your left hand and the other end in your right hand. Your right arm should start this movement bent slightly with your right hand at about your left elbow.
Keeping your right elbow close to your ribs, pull the band back like you're going to shoot an arrow with a bow. Slowly return to your starting position.
Do 45 seconds on both sides.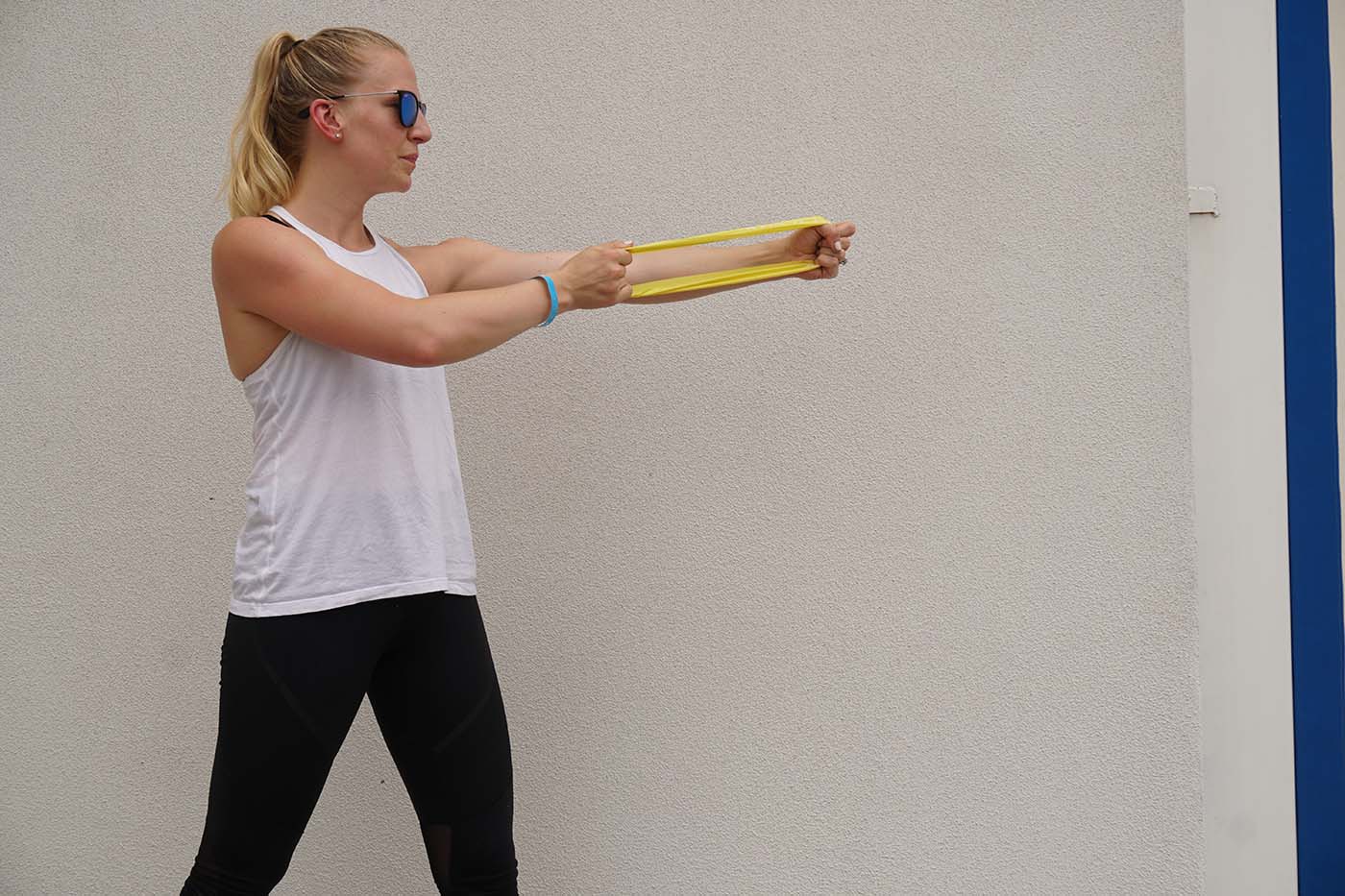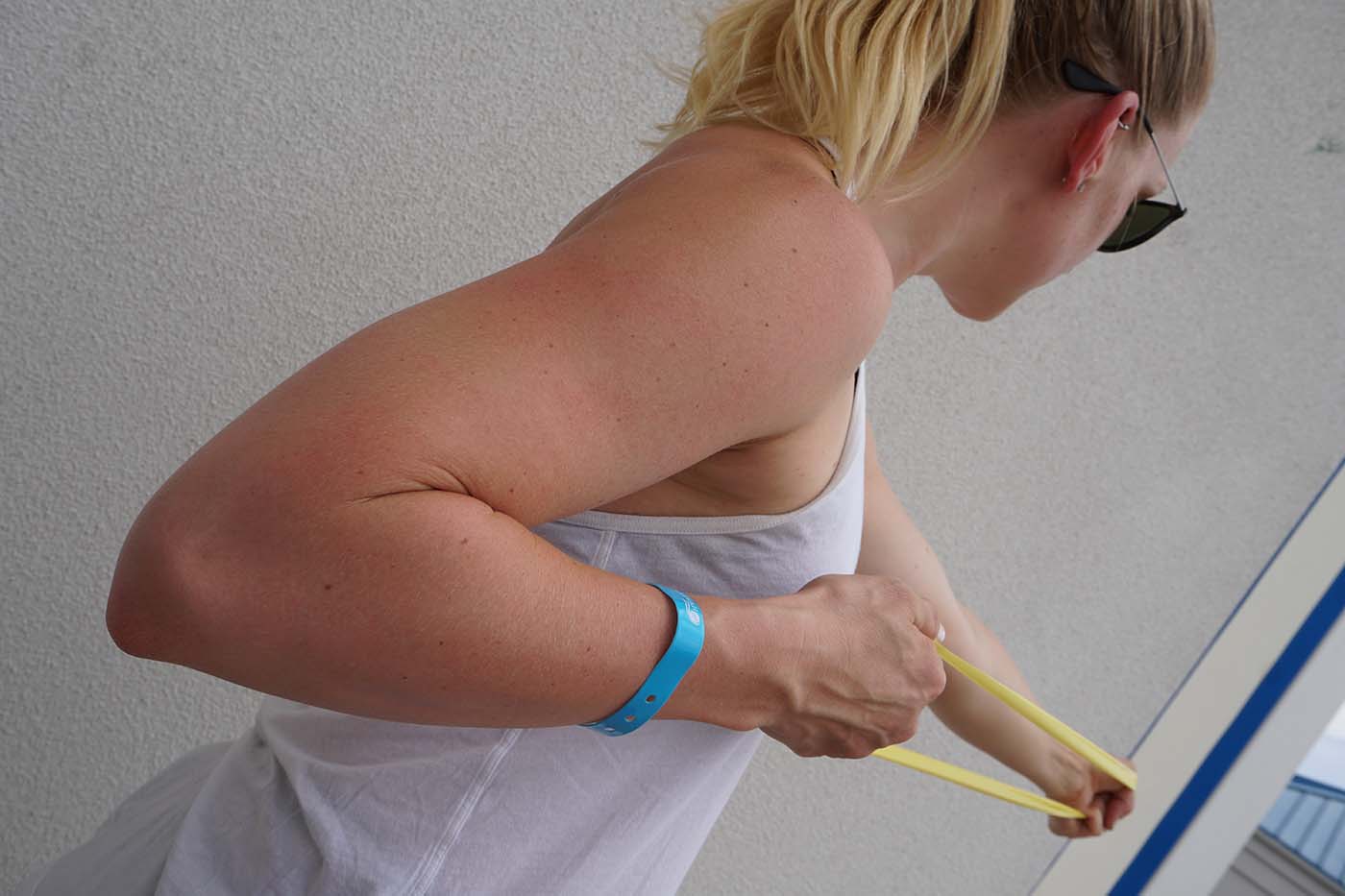 Band pull-downs:
Starting with your band overhead, pull the band apart and behind your head as you bring your shoulder blades together behind you. Slowly return to your starting position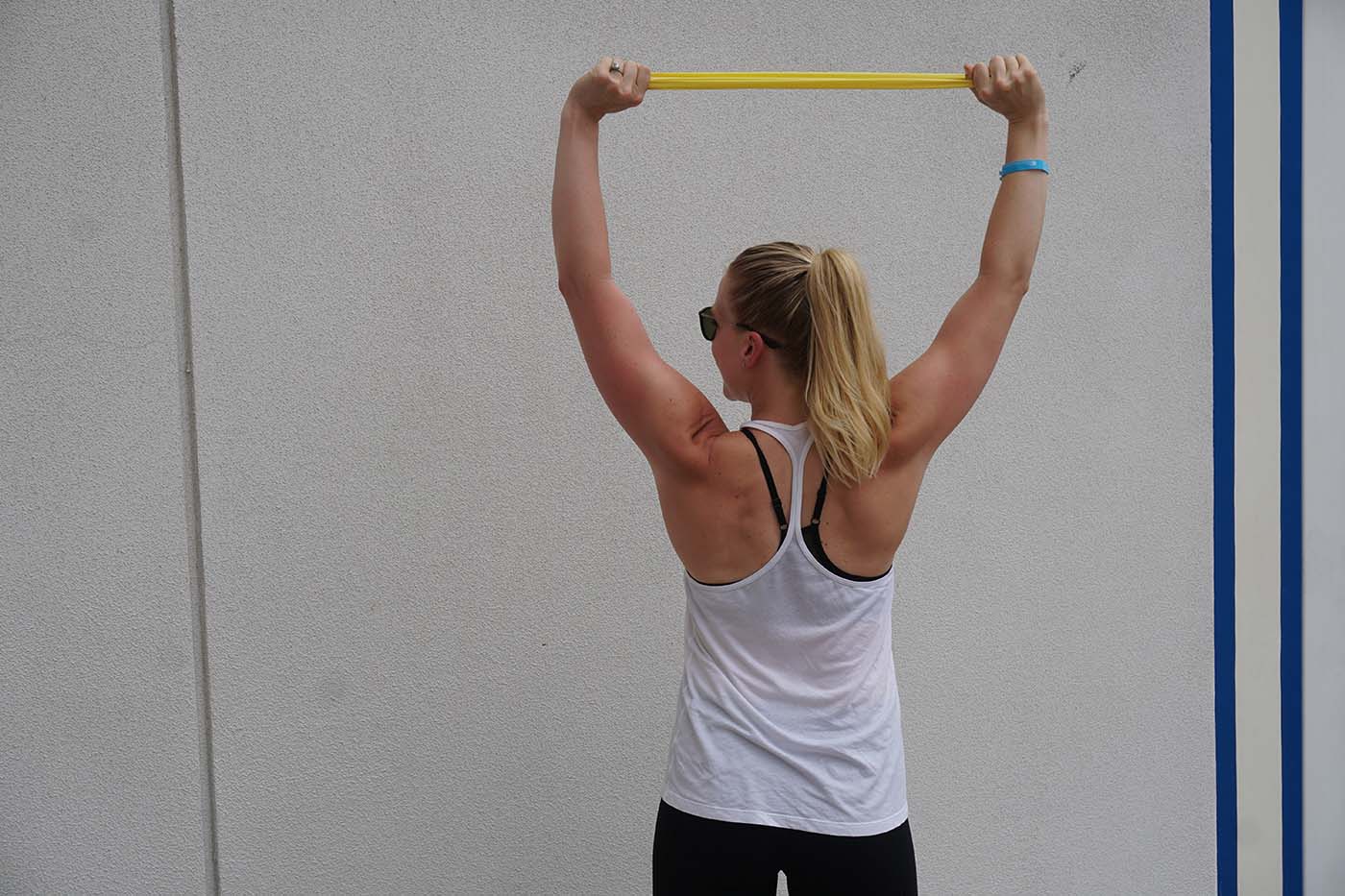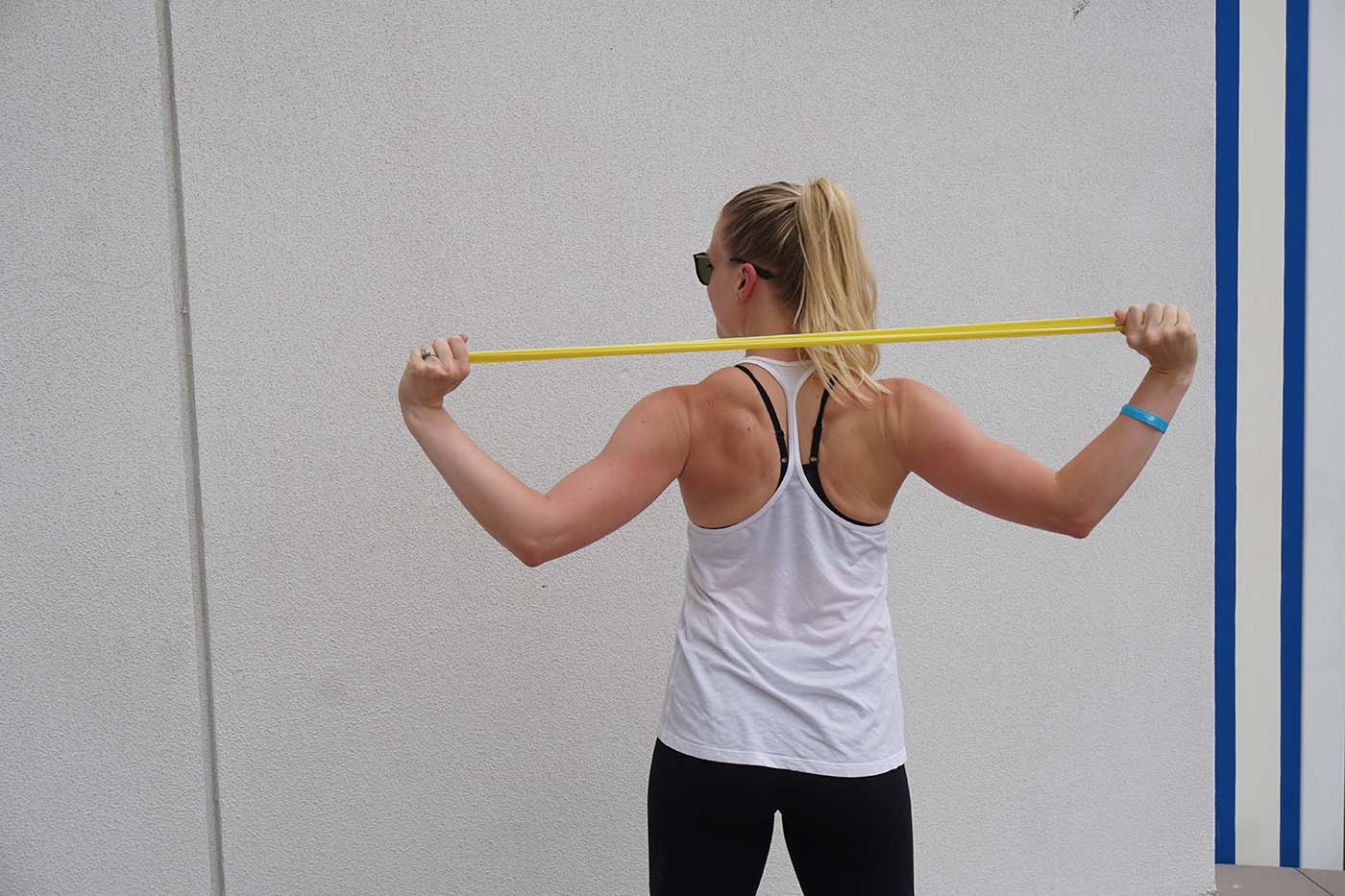 (Disclaimer: This workout is not intended for the treatment or prevention of disease, nor is it a replacement for seeking medical treatment or professional nutrition advice. Do not start any nutrition or physical activity program without first consulting your physician.)