#WeGotGoals Podcast: Episode 11 with ESPN's Sarah Spain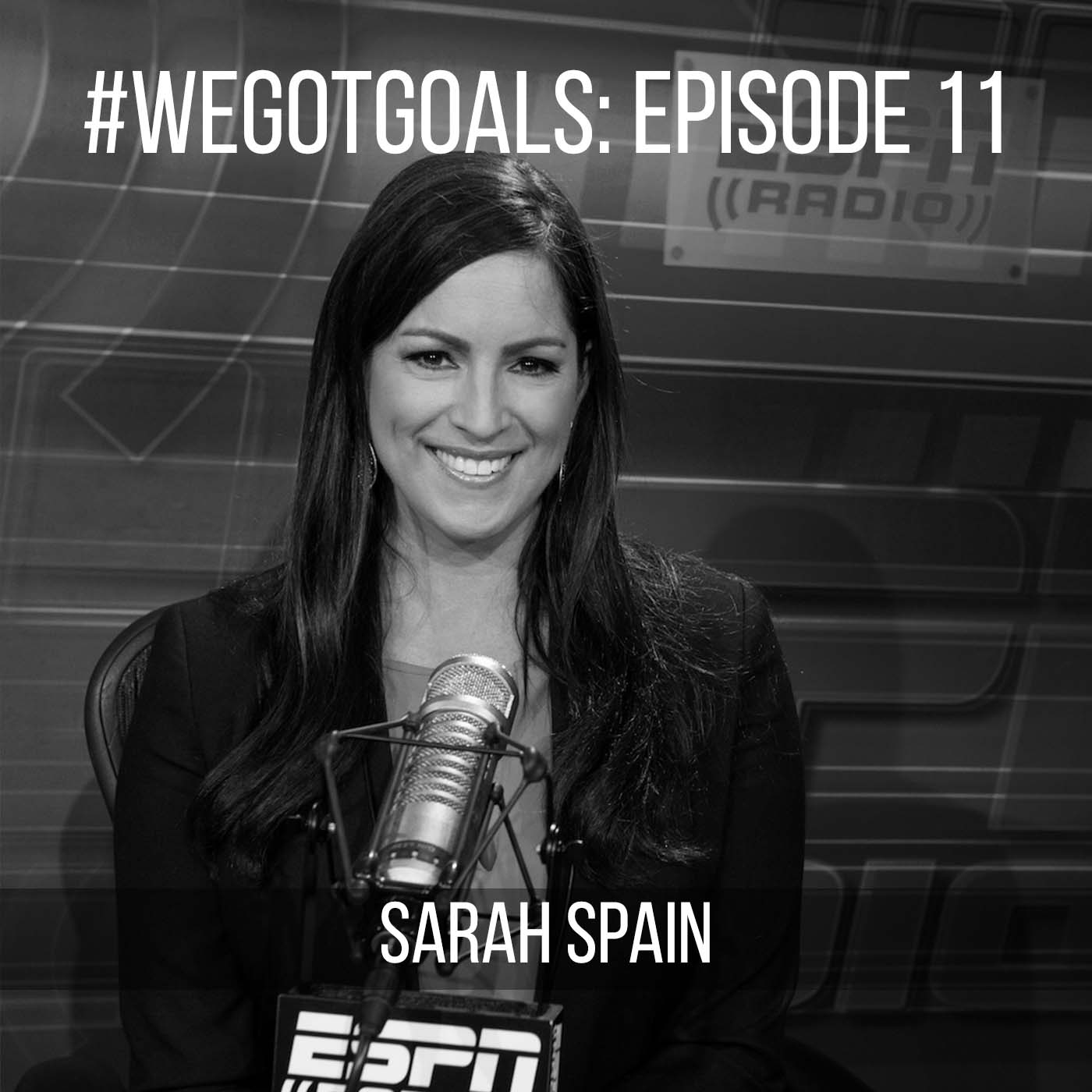 Few people love completing their 1040 forms. But Chicago-based ESPN personality Sarah Spain—who we're thrilled to have as a guest this week on the #WeGotGoals podcast—appreciates the annual reminder of how far she's come.
"One of my biggest, proudest things is every year on my taxes when it asks for my occupation and I write sports reporter," she says. "For so many years it was aspiring sports reporter-slash-waitress, slash-hostess, slash-intern, whatever it was. And my meager salary that I was doing my taxes for was not coming from the thing I most wanted to do."
It took years of very hard work and overcoming obstacles, including blatant misogyny in the locker room and a sometimes-cutthroat attitude pervading the field. Now, Spain feels incredibly grateful for the career she's built as a national TV and radio host, national columnist, podcaster—as she puts it, a "jack of all trades" at ESPN. One of her biggest accomplishments, she told me, is staying principled along the way.
"It's always been super important to me to just be exactly who I am, who I've always been, and hope that by treating people well and caring about the general principles of life—not lying, not cheating, not stealing—that it'll all work out," she says. "I definitely see people in my industry that don't want to approach it that way. I think it all comes down to karma."
To her, karma doesn't mean some deity on high smiting people for bad behavior. Rather, it's the way a kind gesture just because you're a nice person pays dividends when you cross paths with the same person later on. That's why—no matter how cramped her schedule—she prioritizes time to advise and mentor early-career sports reporters.
"My gratitude stems from all the things that got me here, including all the people that helped," she says. "The best way to ground myself in that is to lend a hand and lift someone else up, because it would be really absurd of me to take everybody else's help to achieve success and then not to pay it forward."
Another way she gives back: Taking a stand on issues affecting women in sports and sports journalism, even when it's hard to do so. We touch on her work in this interview, and would urge you to listen to the episode of her own show "That's What She Said" that lines up harrowing stories of sexism in sports (including her own) and watch the Peabody-winning #MoreThanMean, the powerful PSA she participated in last year about online harassment.
Listen to Sarah's episode to learn about her somewhat surprising goal for the year ahead (here's the other episode of "That's What She Said" she mentions), the selfie method of workout accountability, and so much more. If you like what you hear, be sure to rate and review #WeGotGoals on iTunes.

Hear us on Stitcher: