The Secret To Finding The Best Group Fitness Class For You
With so many fitness programs and classes out there, it's hard to know which is the best one for you. After taking over 530 group fitness classes in recent years (if you were wondering, ClassPass keeps track), I'm pretty sure there is one definitive answer for everyone. After hours of Pilates, spin, bootcamp, dance and every kind of yoga you can imagine, I've come to the conclusion that the best fitness class is one you will actually go to and work hard in. But, if you are still trying to determine what that is, here are some tips to help you discover your favorite classes and studios no matter where you are.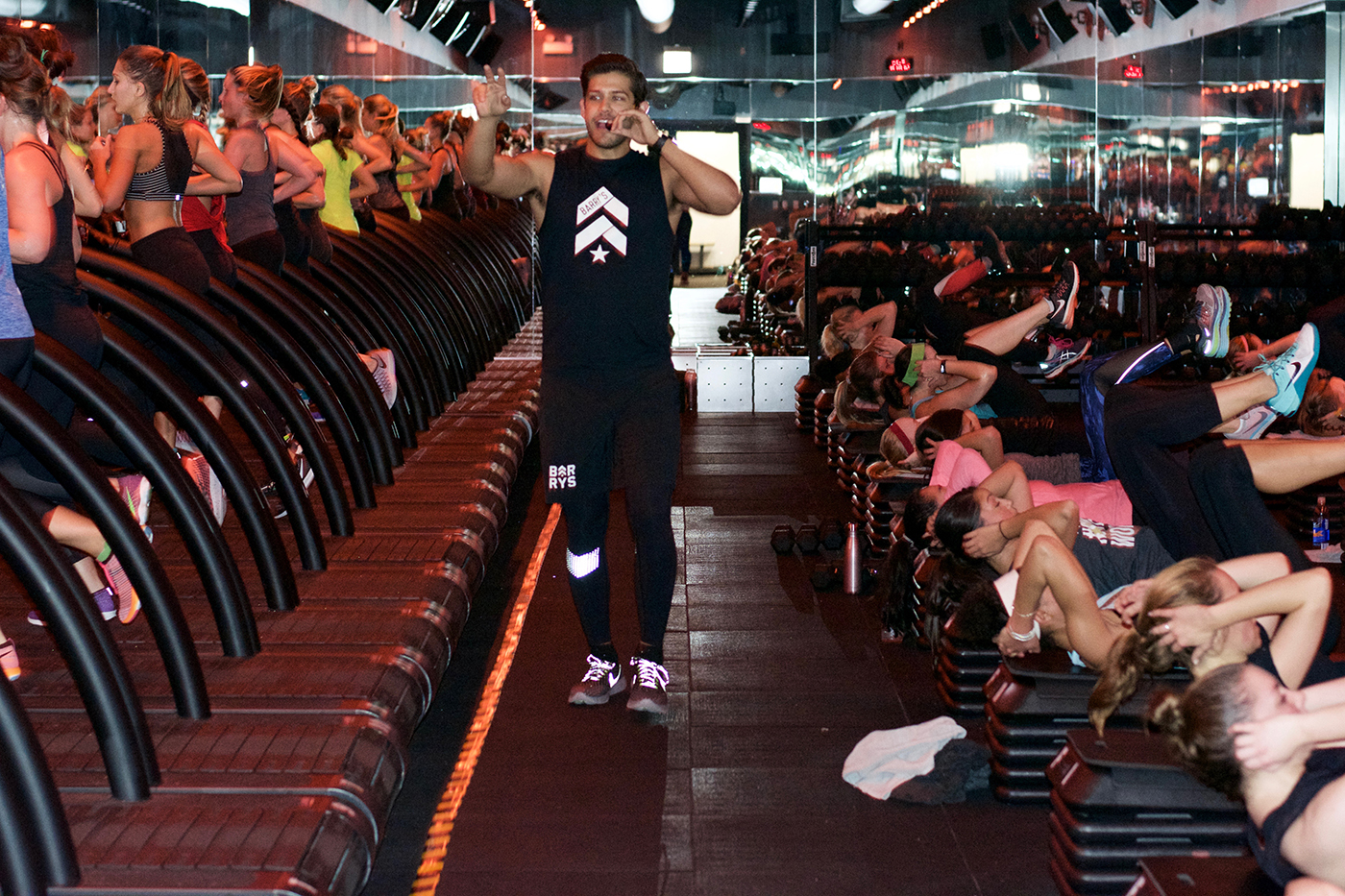 Explore
We are living in the golden age of fitness. If you live in a major city, it feels as if there are as many studios as Starbucks locations. There is something for everyone. Any reasonable person should be able to find multiple classes they like. ClassPass is a great program because it allows you to try a seemingly endless amount of studios for an affordable price. You don't have to be a member for life, but I can't think of a better way to explore local studios.
The Instructor Is Everything
A few years ago, I moved to a new neighborhood and signed up for an all-levels Pilates class. I didn't realize it was a West Coast-style class. At the time, I had never taken or even heard of West Coast style Pilates. Not knowing what I was stepping into, I was totally confused and completely uncomfortable. To make matters worse, the instructor was unkind to me. I had to hold back tears. I never took another class with him again, but I went back to that studio and found several instructors who made me feel totally at home.
A good instructor is everything. If you find an instructor you connect with, pull them aside after class and ask their schedule. I promise this isn't as stalker-ish as it sounds. Find out if they teach at any other studios. It is very common for fitness instructors to teach at multiple locations.
Size Matters
Size is a major factor in the environment of a studio. For example, one of the reasons why dr pilates is my favorite studio in Los Angeles is that they only have eight reformers. Even a fully booked class feels like a semi-private. The instructors are able to customize every class to the needs, wants and skills of the group. Limited size allows time to correct each person, which maximizes the effectiveness of each session and helps avoid injury. In the nearly two years that dr has been my main Pilates studio, I can't describe much I've improved and learned. Only a small studio can give you this kind of experience.
I'd also pay careful attention to the ratio of space to class size, particularly for yoga, barre and dance. If the space is too crowded, you risk accidentally kicking or hitting someone or, potentially worse, getting kicked or hit yourself. You should have enough room to fully stretch and perform every exercise without reservation. If you don't feel you have enough space, ask the studio manager what times tend to be less busy.
Convenience Counts
We all know an hour-long class never takes just 60 minutes when you factor in travel time, parking, etc. Finding a class that is conveniently located, even if it isn't your favorite, is still worth a try.
There is a barre studio that is a five-minute walk from where I live. I like the studio and there is nothing wrong with it, but if I were afforded an extra hour each day, it simply wouldn't be my first choice. But when I am desperately trying to squeeze in a workout, I go there. I've even grown to like this studio more over time.
If you are trying to prioritize fitness and you have a crammed schedule, sometimes you just have to find something close by. Even if you have to check your watch five times, at the end of the day, it will still feel better than skipping your workout.
Franchises Are Fun
Franchises can get a bad rap. I blame this on social media. Someone will post about a bad experience they had and so all of their friends and followers will assume this is indicative of every location. That's just not true. In my experience, franchises like Pure Barre, and even larger chain studios, such as exhale, vary by location. We all have our preferences, but try to think about it this way – if a studio has lots of locations, a huge following and millions of dollars invested, they must be doing something right.
Furthermore, if you travel a lot, I can't recommend chains and franchises highly enough because they allow you to jump into a class and feel comfortable almost anywhere.
Read The Reviews
Reviews on aSweatLife, Yelp and other sites can be incredibly helpful if you are considering trying out someplace new. If you don't know what class is best for beginners or who the most enthusiastic or chill instructor is, you should be able to find that information online for most studios. Reviews can tell you more about a studio than their own websites can.