AKT Hits the Hardcore Workout and Dance Party Sweet Spot
[Disclaimer: I am a brand ambassador for AKT and received classes free of charge. As always, we only share the things and experiences we love and want to share.]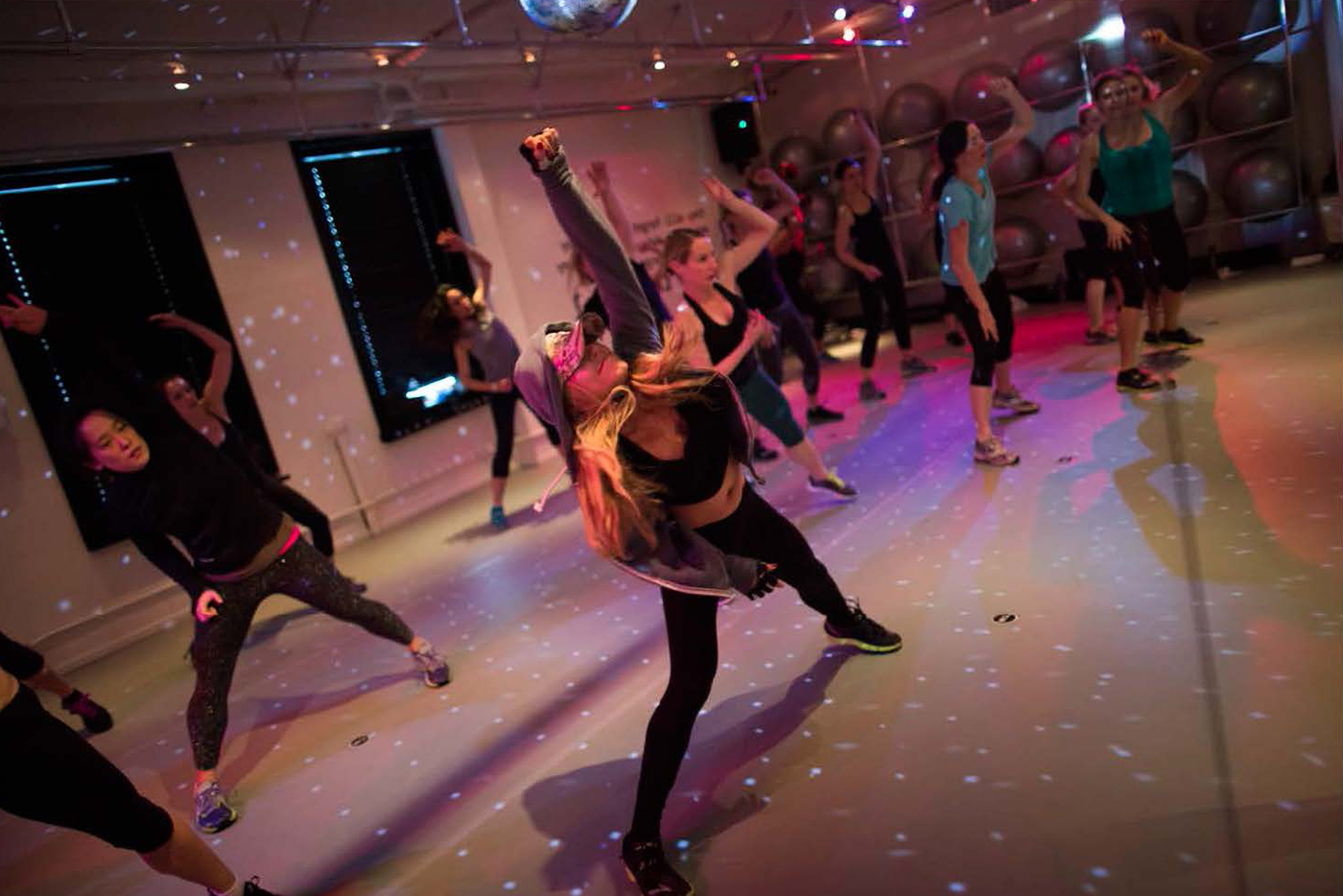 After taking over 500 group fitness classes in recent years, I've concluded that the classes I like the most have a balance between challenge and fun. Life is difficult enough and I want to enjoy exercising as much as I can. Sure, there's always that satisfaction when it's over, but I try to find classes where I enjoy the process just as much. That's exactly why I love AKT.
AKT – Anna Kaiser Technique – is a combination of dance cardio, circuit training, HIIT, toning, strength, Pilates and yoga. If the name sounds familiar, it's because Kelly Ripa owes her ripped body (sorry, I can't help myself) to this technique. Shakira, Sarah Jessica Parker and Emmy Rossum are also AKT devotees. You also might know about AKT because they had a limited edition activewear collaboration with C9 Champion at Target earlier this year.
AKT has four studios in the New York City area and now they are bringing their signature class, the appropriately named Happy Hour to Los Angeles. While AKT doesn't have its own studio just yet, they're working on it (I'd like to think it's being held up by the traffic here) and are currently offering classes twice a week in Hollywood and Century City.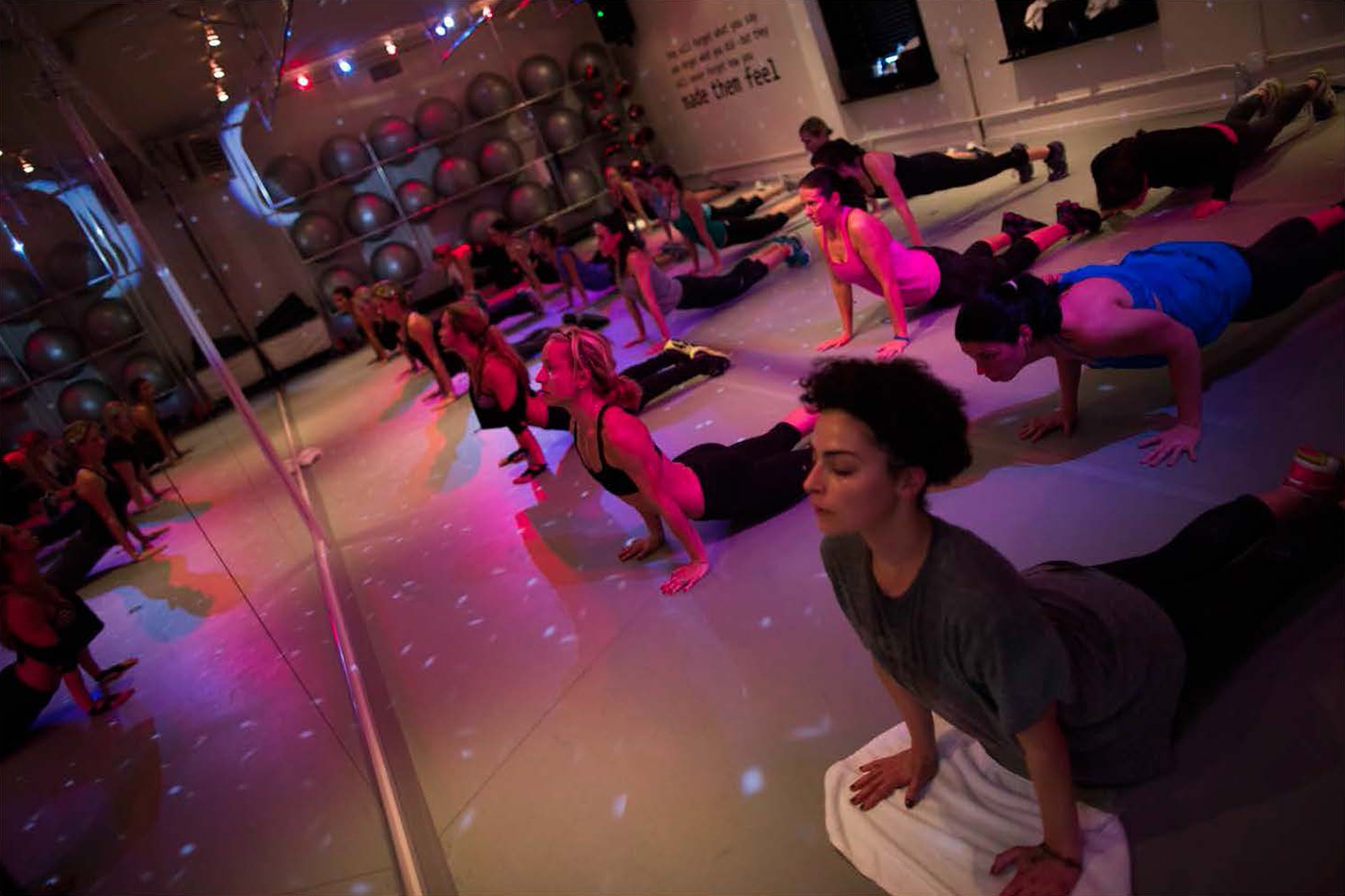 Happy Hour is one of the most challenging classes I've ever taken. It's an intense combination of dance cardio routines sandwiched between conditioning exercises. While this sounds intimidating, it really isn't. To be honest, while I love to dance, I am terrible dancer. Before I took the class, I was scared and assumed I would be uncomfortable and self-conscious the whole time. But as soon as I got into it, I actually had nothing to feel uncomfortable about.
The class moves so quickly and requires a level of mindfulness and concentration that I have yet to experience in any other fitness class. Somewhere around 25 minutes into my first class, I realized no one was no looking at me. Literally, everyone is so focused on themselves, no one has an extra second to judge. I keep my eye on the instructor the whole time, so I can't even watch myself in the mirror. This lets me keep up and keep my inner critic at bay.
However, as hardcore as Happy Hour is, it's also that much fun. The instructors, Tucker and Lauren, are enthusiastic and helpful, but kind. They correct without reminding me that I have two left feet. More importantly, they have excellent taste in music. Personally, I need a good playlist to get really into a workout, especially a danced-based one.
While the dance parts of the class move quickly, the conditioning and floor exercises are performed slowly. It's very simple and the only props used are a mat, light weights and your own body. When you finally feel like you can't move your muscles anymore, it's time to get back to dance.
Many times, when I finish a class, I ask myself if I could have done more or tried harder. But with AKT, I work to my personal limit and leave sweating buckets. It's a true full-body workout. I feel really proud of myself, which isn't something I can say every single time I workout.