When Your Weight Fluctuates, Here's How To Deal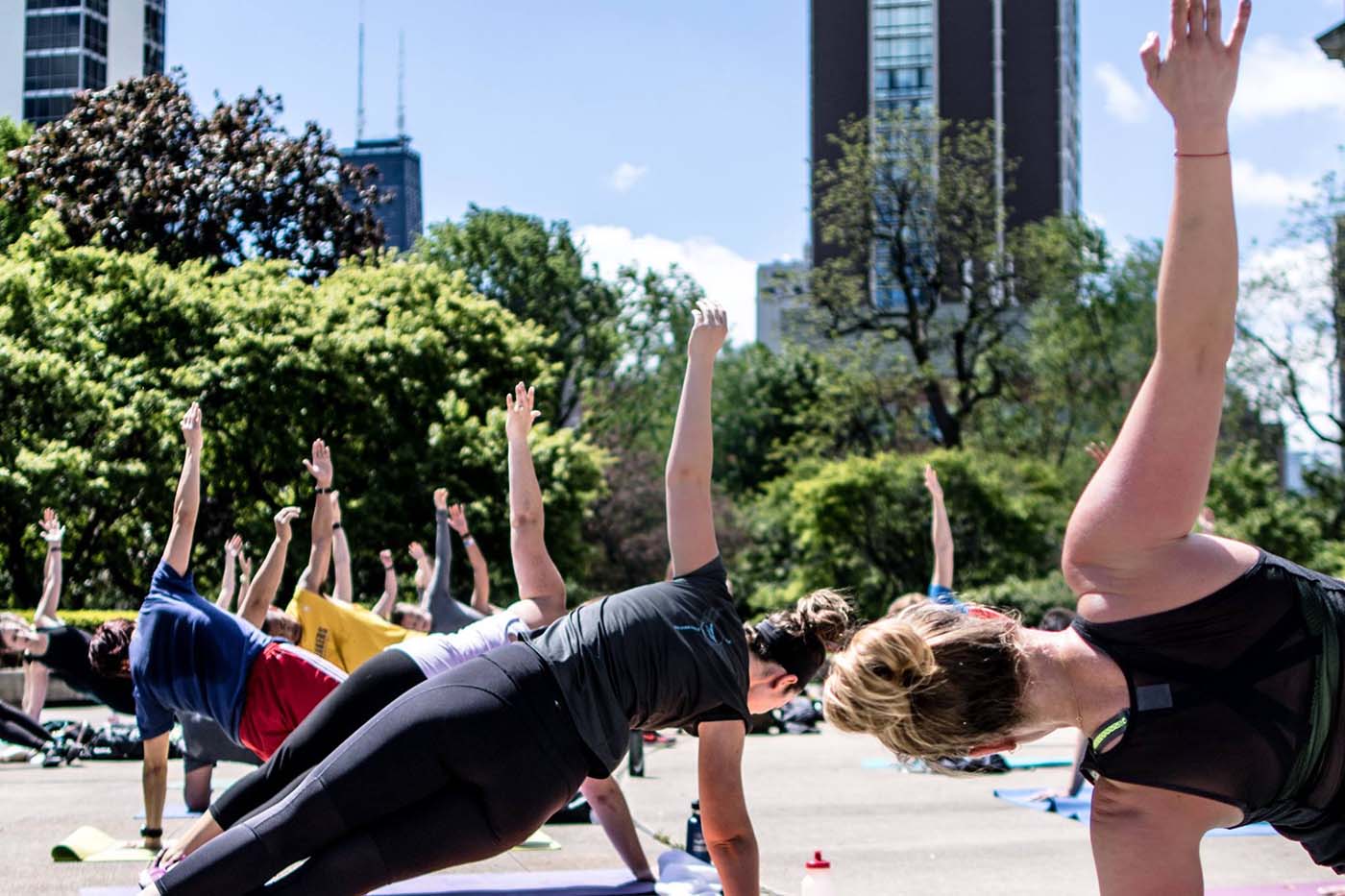 I had a feeling this was coming. The past few months have been filled with a lot of work, a lot of travel, a lot of good (read: maybe *slightly* unhealthy) food choices and too many reasons to pop the bubbly (shout out to all my friends who got engaged this spring). The past few months have also been filled with a few extra jiggles and a little more effort to get my skinny jeans on. If I'm being honest, I've felt lethargic, and I certainly haven't felt like my best self. And, of course – in a perfect vicious cycle, feeling lethargic doesn't quite make one want to get to the gym…
So, when I saw my weight at my doctor's appointment this week, I wasn't shocked to see a number I had never seen before.
I've never been the kind of girl who says, "I need to lose X pounds." In fact, I've never been the kind of girl who owns a scale at all (which is why I only really check in at doctor's appointments). While I know that weight is not the perfect or most accurate measure of overall health, sometimes it is hard to ignore the data. It sounds weird, but I was almost relieved that the lbs on the scale reflected the way I've been feeling: a little off the mark.
Ok – now that I know, what do I do about it?
1. Don't freak out
I'm not going to pretend my initial reaction wasn't something along the lines of, "Holy shit, I need to go to the gym three times today and only eat kale, water and air for the next week."
But after a few minutes, I calmed myself down. It's normal to go through phases; lives change, goals change and priorities change over time. There's no need to burn yourself out or beat yourself up about it. Crash diets or excessive exercise plans are not a sustainable or reasonable response; I needed to take a deep breath and relax before I made a plan.
2. Come at it from a place of self-love and appreciation
Ok. This is tough. I'm not going to pretend it's easy to love yourself when you know there are things you want to change. But if you follow Jeana's advice and figure out how to stop saying you hate your body, your goals will start to look much more attainable – and you'll get there in a healthier way (physically and mentally).
3. Make a (rational) plan
My body isn't going to get back to feeling its best overnight, so I'm not going to make a plan that creates expectations for instant results. I started by evaluating the areas in my health that I may have let slip over the past few months, namely: my utter lack of running (not normal for me), my food and drink choices and my lacking prioritization of exercise during the work week.
I'm not about to run ten miles every morning, but I am going to sign up for a half marathon so I hold myself accountable and have something to train for. I ran five half marathons by the end of May last year; I'm a runner by nature, and I miss it in my life.
While I am not planning to eat a salad for every meal, I will swap a few salads in place of pizza when I can. I'm going to focus on making better nutritional choices throughout the day – especially during work travel, when comfort meals are at peak temptation levels.
Thankfully, I work for a firm that values exercise. Still, it can be hard to keep exercise a priority when work gets busy. Going forward, I'm trying to keep my health and wellbeing higher on my priority list, even if that means sneaking in a quick, midday workout.
4. Stay accountable
Here at aSweatLife, we know that everything is better with friends. One of the best ways to stay accountable is to get others involved in your goals. That said, you'll see me at #SweatworkingWeek. And – just throwing feelers out there – if you are looking for a buddy in class or to go for a run with, you know how to reach me.
Let us know!
Did this post help you get closer to achieving one of your goals?