Olympian Diego Estrada Returns to Conquer the Shamrock Shuffle
Every athlete – every human – has days that don't go as planned, when you have to pick yourself back up and carry on after a setback or a failure.
Not everyone, though, has experienced this quite as literally as Diego Estrada during last year's Bank of America Chicago Marathon.
Running close behind the leaders, Estrada tripped on a water bottle near the 6-mile mark. He slipped, fell and twisted his ankle. "I felt my Achilles – like I might have torn something in there," he told me on a recent visit to Chicago.
He wondered if he should quit. But he kept going. And much to his surprise – the downtown buildings interfered with the satellites on his GPS watch, causing him to lose track of his pace – he eventually caught back up to the lead pack.
Though he missed his goal of finishing under 2:10, Estrada crossed the line in a still-speedy 2:13:56, placing eighth overall and first American. And, he says, he regained confidence he'd lost after a rough year, when he tried – and failed – to make the American Olympic team in three events, the marathon, 5K and 10K.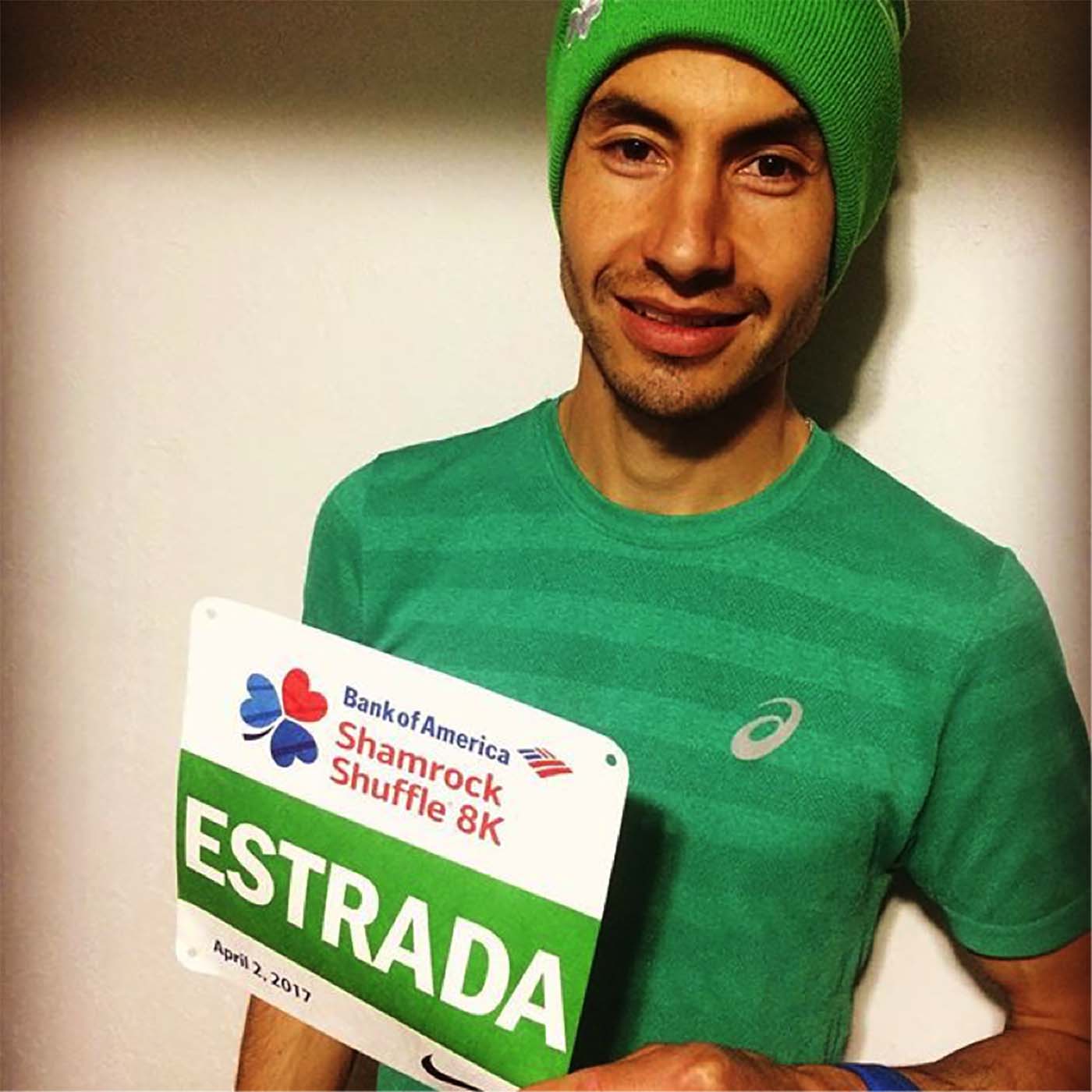 That cut deep, because it's a goal that has deep meaning for Estrada. As I wrote for Runner's World before the marathon last year, his journey as an athlete has taken him far beyond where he could have imagined as a kid growing up in Salinas, California. His parents were immigrants; Estrada himself was born in Mexico. "Life there was not good at all. My mother decided she was going to emigrate and cross the border with all of us," he says – she literally carried him, as a baby, with his three sisters, older brother and aunt in tow.
Growing up, he considered himself American, though he lived in the country as a resident and not a citizen. He went to college at Northern Arizona University in Flagstaff. His senior year, in 2011, he went through the naturalization process, balancing the intensive study and testing required with track and cross-country practices and meets. In fact, he swore his oath three days before NCAA cross-country nationals. "It was an interesting week," he laughs.
He chose that timing with the express purpose of competing in the U.S. Olympic Trials that year, but confusion about a recent rule change left him unsure if he'd be eligible. His birth country, Mexico, offered him a spot on their team for the London Games in 2012. Convinced he might not have another shot at being an Olympian, Estrada accepted.
The experience, while incredible, left him unsettled – like he ran on the wrong terms. Though he's proud of his background, he still feels a burning desire to represent the United States in world competition – and eventually, the Olympics. "I'm a Mexican-American, but this is my home country," he says. "So this is the flag I want to represent."
Now, he's a full-time, professional runner, sponsored by Asics and training on his own in Flagstaff under the guidance of legendary coach Joe Vigil (he's coached Deena Kastor, among other Olympians). Though Estrada missed his chance to go to Rio, at age 27 he still has time to fulfill his Olympic dreams. While he's taking the long view toward Tokyo 2020, there are plenty of chances to pick up steam along the way.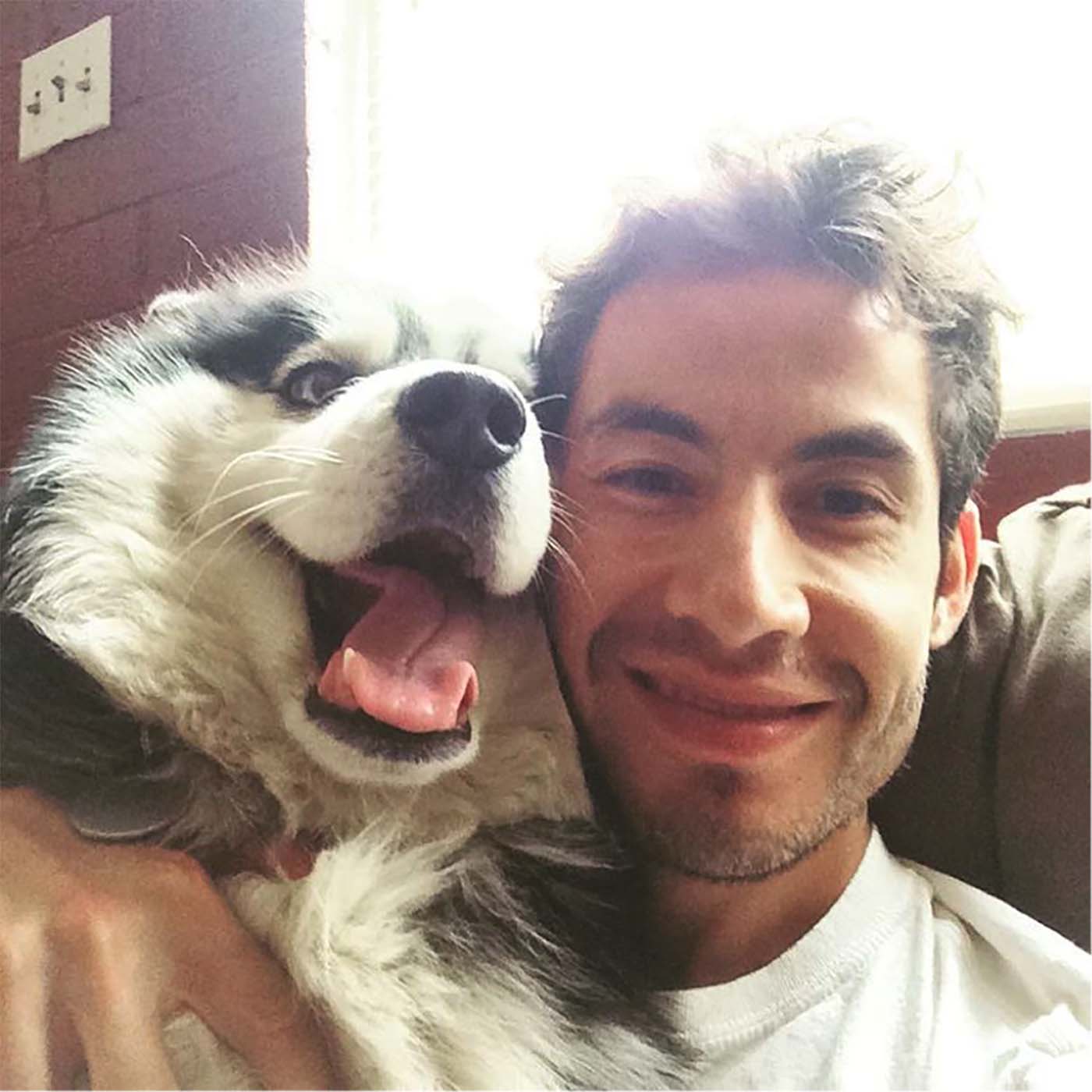 His next stop: a triumphant return to the streets of Chicago this Sunday for the Bank of America Shamrock Shuffle 8K. He'll use the race to transition from the half marathon he ran in New York earlier this month to the shorter distances he'll compete in on the track this summer, to see what he needs to work on next in training.
And, he'll return to enjoy a city that, within a few short visits, he's grown to love. Funny enough, when we spoke before the Chicago Marathon last fall, Estrada mentioned wanting to tour Chicago even if he needed a wheelchair after the race – he was making a joke about being spent from the effort, but after his tumble, he really did have to hobble around on crutches. (Somehow, he still managed to hit Lou Malnati's five times in four days.)
Fortunately, he hadn't torn anything; he couldn't run without pain again until the end of December, but he now feels back on track, body and mind. "Chicago was kind of like my rebound," he says. "Going through the ankle and getting healthy again, my motivation was, 'I want to go back.'"