Climbing Like A Celebrity At Rise Nation
Even if you haven't taken a class there, you've probably of heard Rise Nation, which is one of Hollywood's hottest studios. Tons of A-list celebs have been spotted there including Jennifer Aniston, Bradley Cooper, Jessica Biel, Emma Stone, Minka Kelly, Ashlee Greene, Lily Aldridge, Irina Shayk and Hilary Duff. Created by Jason Walsh, Rise Nation is one of the only dedicated VersaClimber studios in the country.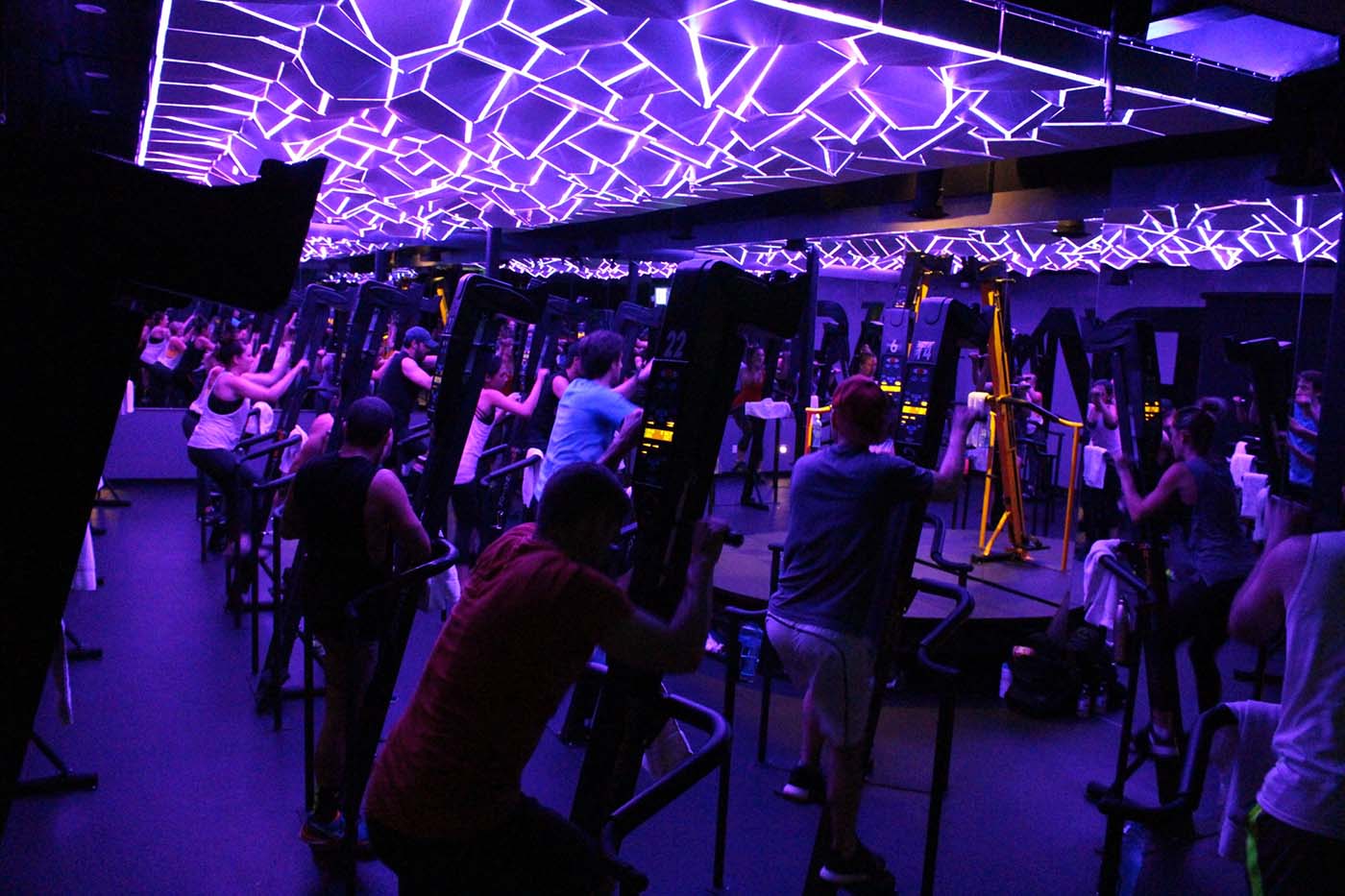 Most of us have seen a VersaClimber before, either unused at the gym or collecting dust/displaying clothing since 1986 at your Aunt Betty's house. But after taking classes at Rise Nation, I believe the popularity of the VersaClimber is about to rise like wildfire.
VersaClimbing is an incredibly effective workout, burning as much as 22.3 calories per minute, according to Men's Health Magazine. That's more than twice the amount of calories you can burn in spin class. This is because spin mainly works the lower body, whereas VersaClimbing is a full body workout. The fact that you're moving purely against gravity without any momentum also makes climbing a greater challenge. It also has no impact, making the VersaClimber ideal for people with joint issues or injuries.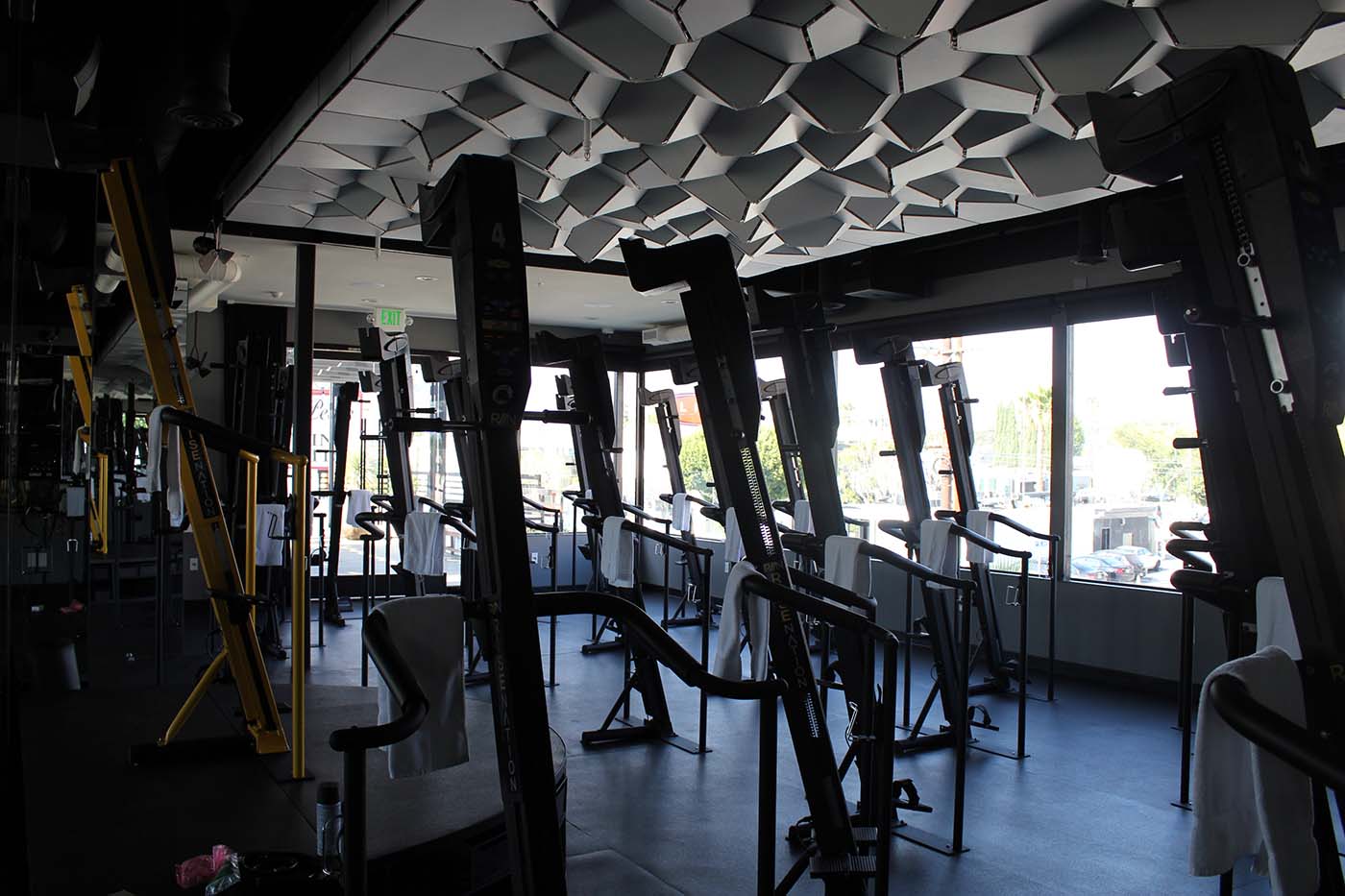 So how does Rise Nation differ from taking a solo climb? It's all about the studio environment, which has a vibe very similar to spin. Every session is done in the dark, enhanced by flashing disco-like lights. The climbers are arranged like spin bikes, in a semi-circle facing the instructor, who is on a stage. While movements are set to the beat of the music, you are welcome to go at your own pace and level in a way that is similar to (you guessed it) spin class. This makes Rise Nation especially appealing to beginners. Getting used to the equipment can take a class or two, but once you start to feel more confident, VersaClimbing is incredibly addicting.
Many of the instructors at Rise Nation also teach spin. But, because hopping off a VersaClimber is a little easier than a bike, there is a lot more direct interaction with the instructors. They are almost constantly coming around to everyone personally, whether it is to make adjustments or just tell you how awesome you are doing. All of this helps create a really happy, positive fitness environment.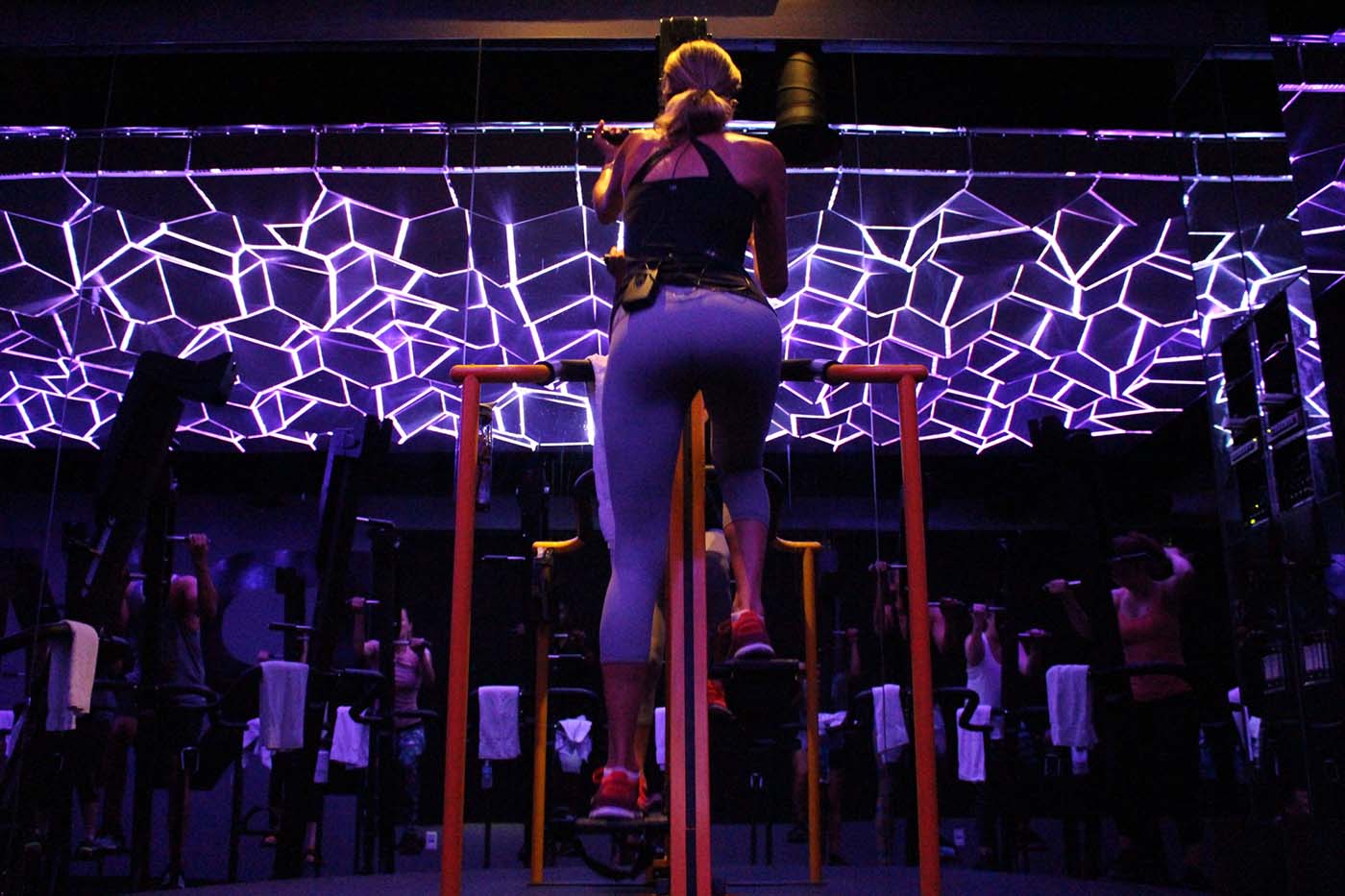 It's also a shorter session than spin. Each class is only 30 minutes long. While this might not sound like enough time, because VersaClimbing is so intense, half an hour is all you need. Trust me, you are drenched and done when class is over.
Also, unlike many spin classes I've been to, at Rise Nation, there is no leader board. While the leader board can be a great source of motivation for the very competitive and naturally athletic, it doesn't always feel that way to everyone. As a petite 5'2″ female, my stats will never measure up to many of the people I take group classes with, so at least for me, it's not always the best assessment tool. At Rise Nation, I'm not staring up at numbers. I don't compare myself. I just try best and if I leave totally exhausted (which I always do), I know I had a good workout.
So where does the nation part of Rise Nation come in? Right now, the studio only has one location West Hollywood, California. But, they are currently breaking ground on the other side of the country, in Cleveland, Ohio. So, will Rise Nation take the nation to new fitness levels? I think it's only a matter of time.