CrossTown Fitness Crowdfunding Third Location
Disclaimer: This article on the Crowdfunding of CrossTown Fitness is for general information purposes only and is not intended to be used as investment advice. It does not take into account your objectives, financial situation or needs.
Thanks to a new intrastate crowdfunding law that recently passed, HB3429, Illinois businesses can now raise up to $4 million in capital from Illinois investors. This new means of capital is very enticing to businesses and investors alike; it empowers communities to invest in businesses they believe in and it gives businesses a new way to access capital with the support of local investors.
If you haven't heard of CrossTown Fitness (CTF), the gym currently operates in two locations: the West Loop and Lakeview. The gym focuses on high intensity training, combining a focus on both strength and cardio throughout its classes. More recently, CTF has expanded its mobility and treadmill class offerings. CTF is hoping to expand its presence to a third location in 2017, and believes crowdfunding is the way to do it.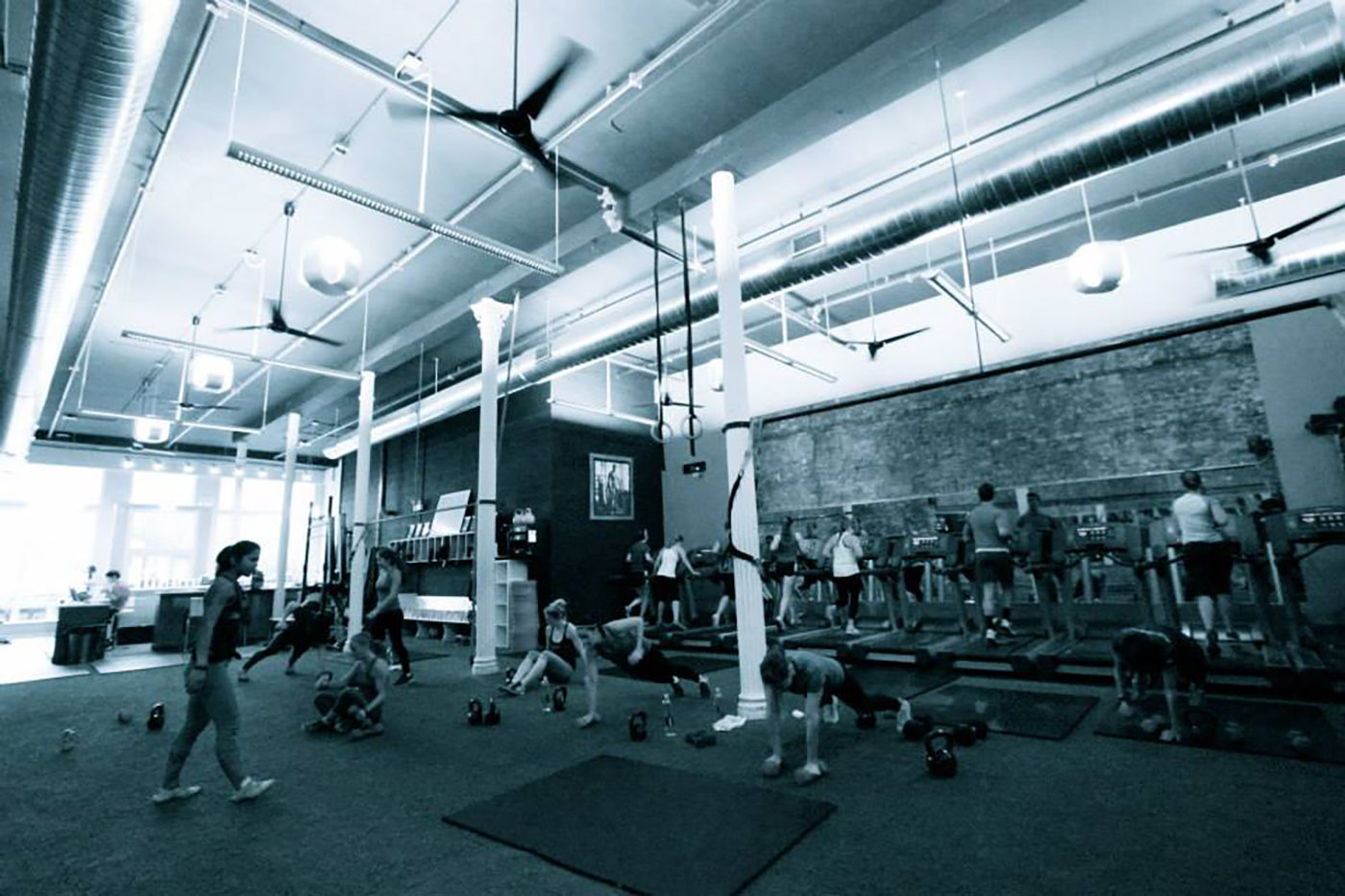 CTF is hoping to raise $500,000 in a debt offering – this amount is what would be needed to cover the buildout of the gym and to get the business up and running. I spoke with CrossTown Fitness Principal, Charles Graff, about the offering and what it entails.
Charlie has been in the health industry for ten years, and the third location for CrossTown Fitness will be his fourth gym opening. As the CrossTown brand continues to grow, Charlie wants the gym to grow with it – crowdfunding was a great option to help CTF continue expand at a faster pace.
So why crowdfunding instead of using a traditional business loan from a bank?
"If this works, we can continue to expand at a faster rate. We were also interested in the idea of being able to partner with our members. At the end of the day, we're going to have to borrow money and pay somebody back, so I'd rather pay back members and people that consume our product. I like the idea of paying interest back to members instead of paying it to a bank," Charlie explained.
Before the new crowdfunding rule, people had to be "accredited investors" in order to invest in a business like CrossTown Fitness. You might be thinking, what's an 'accredited investor'? Basically, it means you must have a net worth of at least one million dollars (excluding your primary residence) or have an income of at least $200,000 each year for the last two years (or $300,000 if married). In other words, a lot of people who were previously unable to invest in CrossTown Fitness are now able to invest under the new legislation.
Though the interest and cost is higher for CTF to go the crowdfunding route compared to a traditional bank loan, Charlie sees a lot of value in it. Not only can CTF expand faster, but it also shows that people believe in his gym. "Crowdfunding has a great social aspect to it," said Charlie. "Through people investing, they are vested in our success and essentially become ambassadors. We all want to see it succeed."
Here's a few other quick facts about the debt offering:
There's a minimum of $1,000 required to invest. If you are not an accredited investor, you can invest $1,000 – $5,000 (in increments of $1,000).
Accredited investors can invest up to $50,000.
The payback period is 7 years and begins 4 months after the location is announced (because it takes around 4 months to build the gym out and running properly).
Interest (compounding annually at 6%) starts on day 1 for the new location. So, with your monthly payment, you will also get a little interest back as well.
For example, if you invest $5,000, that will be equal to $6,270.65 in 7 years. The payback would be around $73/month.
CTF is hoping to open the third location by next fall
CTF has not announced the location of the third gym; investors will get a first look at the space and location.
Perks are granted equally to all investors (whether you invest $1,000 or $50,000), and they include (but are not limited to): swag, networking events, double referral rewards and discounts on personal training, merchandise and cafe products.
Investing is restricted to Illinois residents and businesses.
At end of year, investors will receive a balance sheet and income statement for the location.
Interested? You can check out the offering along with more details on VestLo.