Tips to Stay Happy During Winter
Between the cold temperatures, lack of daylight and constant grey, it's easy to fall into a slump during the winter months. For some, a "slump" might mean finding it harder to get out of bed, whereas for others it could mean Seasonal Affective Disorder (SAD).
So, what can you do to boost your mood and stay positive until spring time? We've got a few ideas.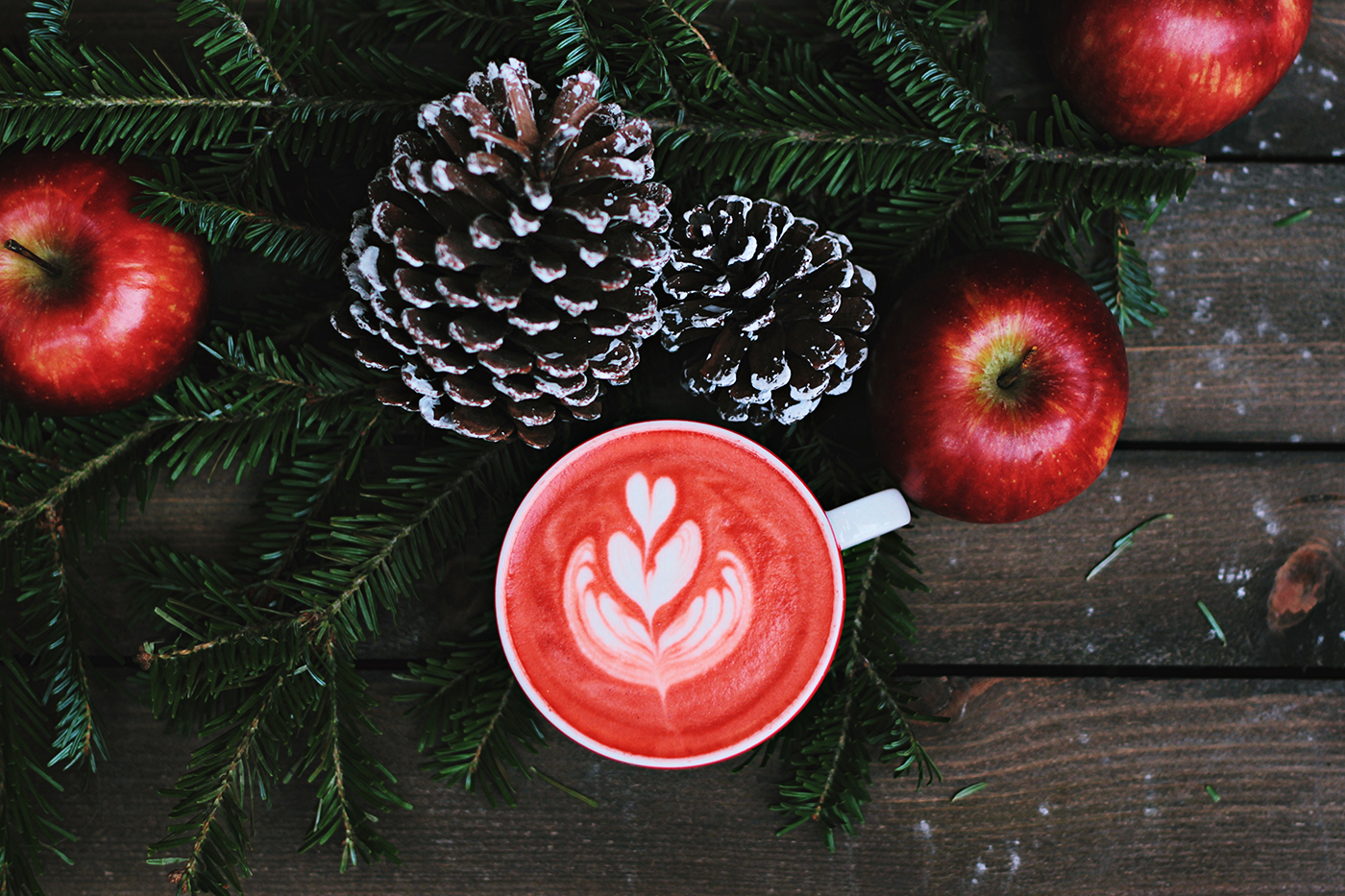 Keep to your sleep schedule
Oversleeping is very common in the wintertime. It's often a symptom that is telling you that your serotonin and melatonin levels are off. If you're like me, oversleeping often hands itself to other moods (mainly disappointment in my lack of productivity). It's hard to keep a steady sleep schedule when the sun rises late and sets early during the winter, but keeping a sleep routine will help you to maintain balanced hormones and serotonin levels. Try to get to bed early and get in your eight hours of sleep, but try to keep a consistent wake-up schedule during the week.
Opt outside
It's hard to say no to Netflix when it's cold outside, but your body needs some sunshine/vitamin D and fresh air now more than ever. Getting outside helps increase focus, reduce stress and boosts your mood. Here's a list of winter activities that can keep you moving when the temps drop (and then you can reward yourself with some Netflix on the couch).
Drink tea
There's nothing like a warm beverage when it's snowing outside. As much as I love coffee, it's not always practical to drink later in the day. Enter: tea. Tea can help calm you down and (depending on the type of tea) has a host of other great health benefits.
Pay attention to nutrition
Here in Chicago, deep dish pizza is one of my favorite wintertime comfort foods. And while it's OK to indulge every now and then, it can add to the sluggishness that I'm trying my best to avoid. Thankfully, the new year often reignites our nutrition ambitions (it's a little easier to remember to eat your greens when everyone else and their mother is doing it). Getting in your vitamins and minerals can help increase your brain function, mood and help combat depression.
Let there be light
With shortened daylight hours, it's hard to stay motivated (let alone awake). Thankfully, technology can help! Dawn simulators (or light alarm clocks) gradually increase light in the room when it's time to wake up (say, over a twenty-minute period) to simulate dawn and trick your brain into thinking it's daytime. Fellow writer Kristen also talks about light boxes (or "happy light") in her post about staying active with less daylight.
Not sure if you want to invest in a new lamp this year? Try keeping more lights on during the day – especially after it gets dark outside by, like, 4 pm (ugh). This will stop your body from producing too much melatonin to get ready for sleep before it needs to. You can also treat yourself to some candles to give yourself some extra light and aromatherapy. (Plus, who doesn't like an excuse to buy more candles?)
Exercise
It's no secret that sweating it out is a great way to relieve stress, boost your mood and even fight depression. Whether it's trying a new fitness class or going for a short walk around the block, try getting in some type of physical activity if you're feeling blue. ASweatLife is a great resource for at-home workouts to try when you don't feel like leaving the house (we all have those days).
Make a new playlist
Try updating your Spotify playlist to help boost your mood. Music has been shown to increase creativity, reduce blood pressure, and even reduce pain. Don't feel like playing curator? There are plenty of pre-made playlists available online that were created to help reduce anxiety and fight depression.
What are some other things you do to stay happy during the winter? Let us know in the comments!