Where to Turkey Trot in Chicagoland This Thanksgiving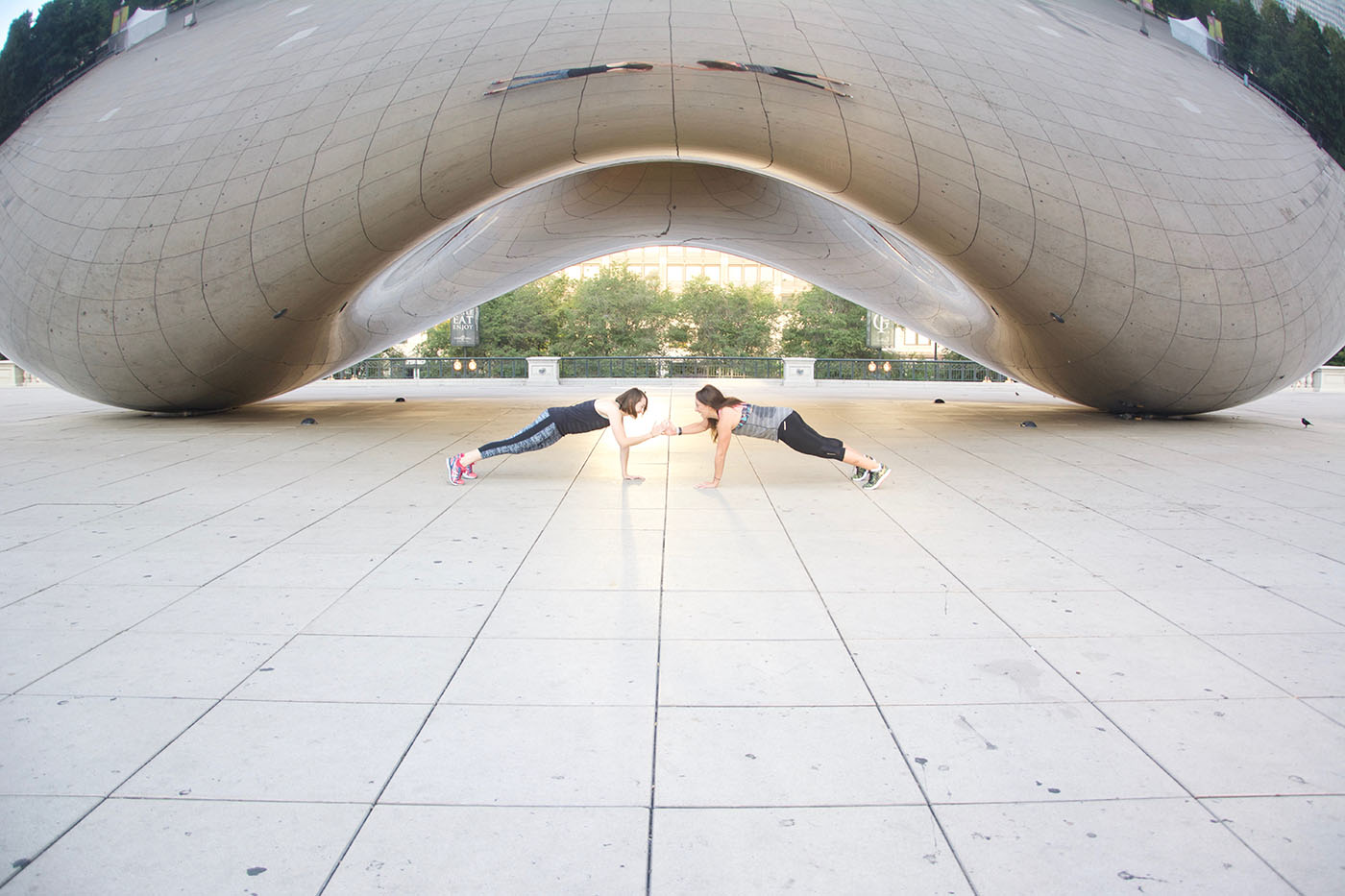 The holiday season has quickly come upon us, and with it indulgences in endless treats and savory dishes. Next week is the epitome of this gluttony, but before you dive into the ooey gooey mac and cheese, or your Mom's homemade stuffing, consider practicing moderation by participating in of the many Thanksgiving races around the Chicagoland area (running will also kick-start your appetite so you can fit in that extra slice of pie). It's not too late to give thanks for your ability to move and sign-up for one of these Turkey day fun runs:
The Turkey Day Run Chicago starts and ends conveniently in Lincoln Park, and the course travels along Lake Michigan, making for a pretty, flat and simple run. The day starts off with a tailgate party at Diversey Harbor, so even spectators can join in the fun, but they also have an 8k, 5k and Kids race so the whole family can get involved in the action. This race also focuses on the reason for the season: giving thanks. To emphasize that, they ask that you bring along two cans of food (or more!) to donate to the Greater Chicago Food Depository. Getting your workout, family time and donating in all at one event? Win-win-win.
For those of you in the Northern suburbs, or North of Wrigley Field, the North Shore Turkey Trot is for you. The start and end line are very close to each other in Highland Park, and the race offers both 5 and 10k options. This is a RAM race, which means participants get a local feel with big race perks such as open corral assignments based on pace, B-tag chip timing, results posted in real time and live runner updates for spectators. Not to mention the quarter zip-up is very cute and practical for Fall long runs.
Suburbanites, unite! I have been participating in and hearing about my friends running in the Dan Gibbons Turkey Trot since I was in grade school – those that live in Elmhurst are obsessed with this family friendly race. Back in the '80s Dan Gibbons and friends were concerned about the hunger issues in DuPage County, so decided to do something about. That something was a 5K to raise money for the hungry. Since then the race has grown significantly and raised over $3.5 million dollars for charity – now that's something to feel good about contributing to as you start your day of thanks.
I'm going to start with the most important aspect: there are cinnamon rolls at the finish line. This race takes place the Saturday after Thanksgiving, so if you really went crazy on the leftovers this will be a nice reprieve from the indulgences (until that cinnamon roll, that is). All participants receive a fleece pull over with registration, as well as a fun medal and free race photos. The 5k course starts in Grant Park so you can snap great pictures in front of the skyline or the lakefront pre- or post-race. Lagunitas is a Sponsor of the race too, so you know the post-race party will be a fun start to your Saturday of the Holiday weekend.
One of the best ways to give thanks is to participate in things you love with people you love. I'm personally so thankful to be able to live #asweatlife and am looking forward to enjoying the moderation of sweaty and savory this coming week!