Get to Know Obstacle Racer Amelia Boone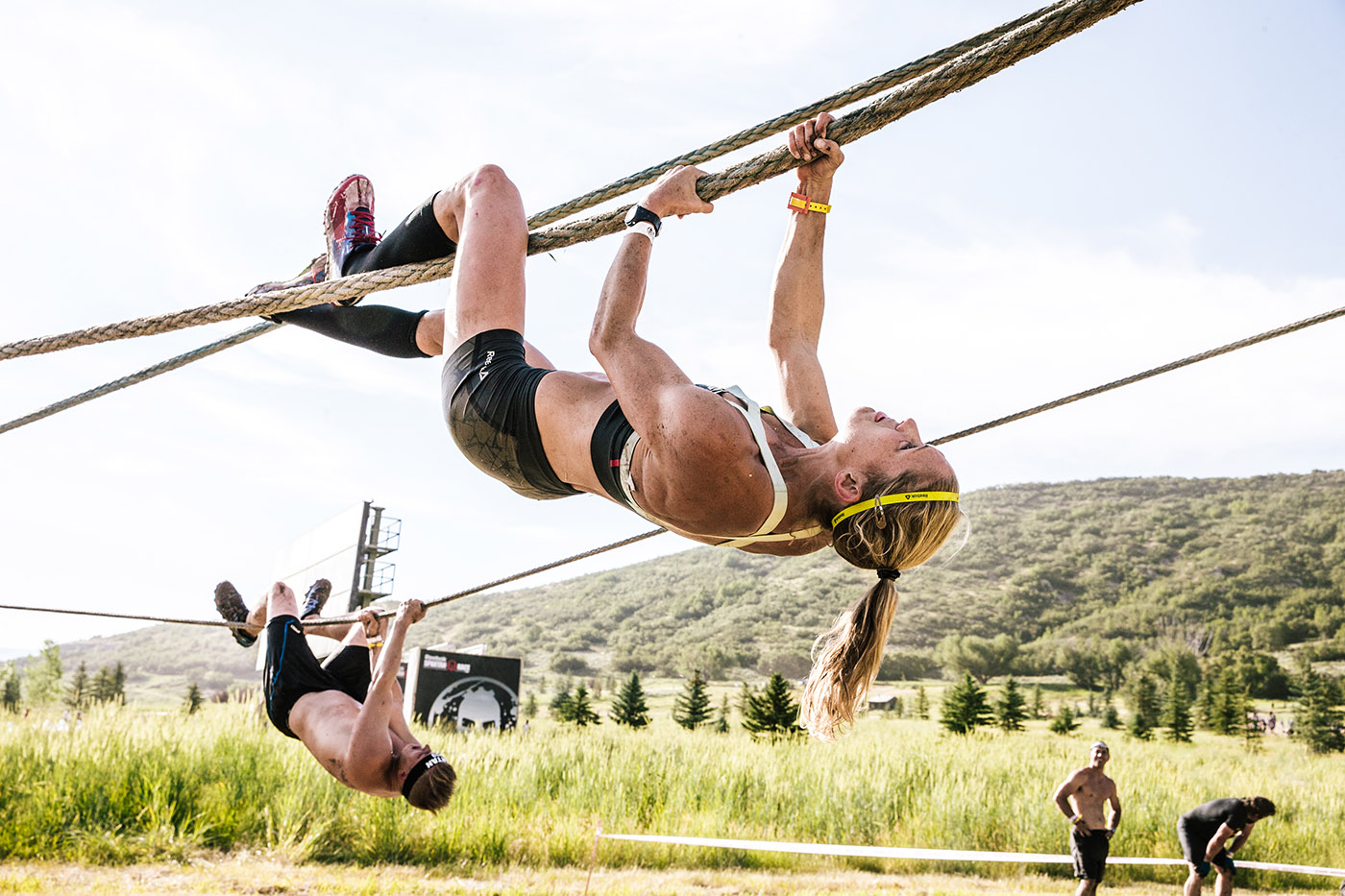 There are athletes and then there are athletes. Amelia Boone definitely falls into the latter category. It's hard to believe that the reigning female champion of the World's Toughest Mudder – a notoriously difficult 24-hour obstacle course race – tried the sport for the first time only five years ago. Since then, she has racked up top finishes in many of the most challenging obstacle races, including World's Toughest Mudder (first place female in 2012, 2014 and 2015), the Spartan World Championships (first place female in 2013; fourth place female in 2015), Mud, Guts & Glory (first place female in 2013 and 2014) and the Bone Frog Challenge (first place female in 2014).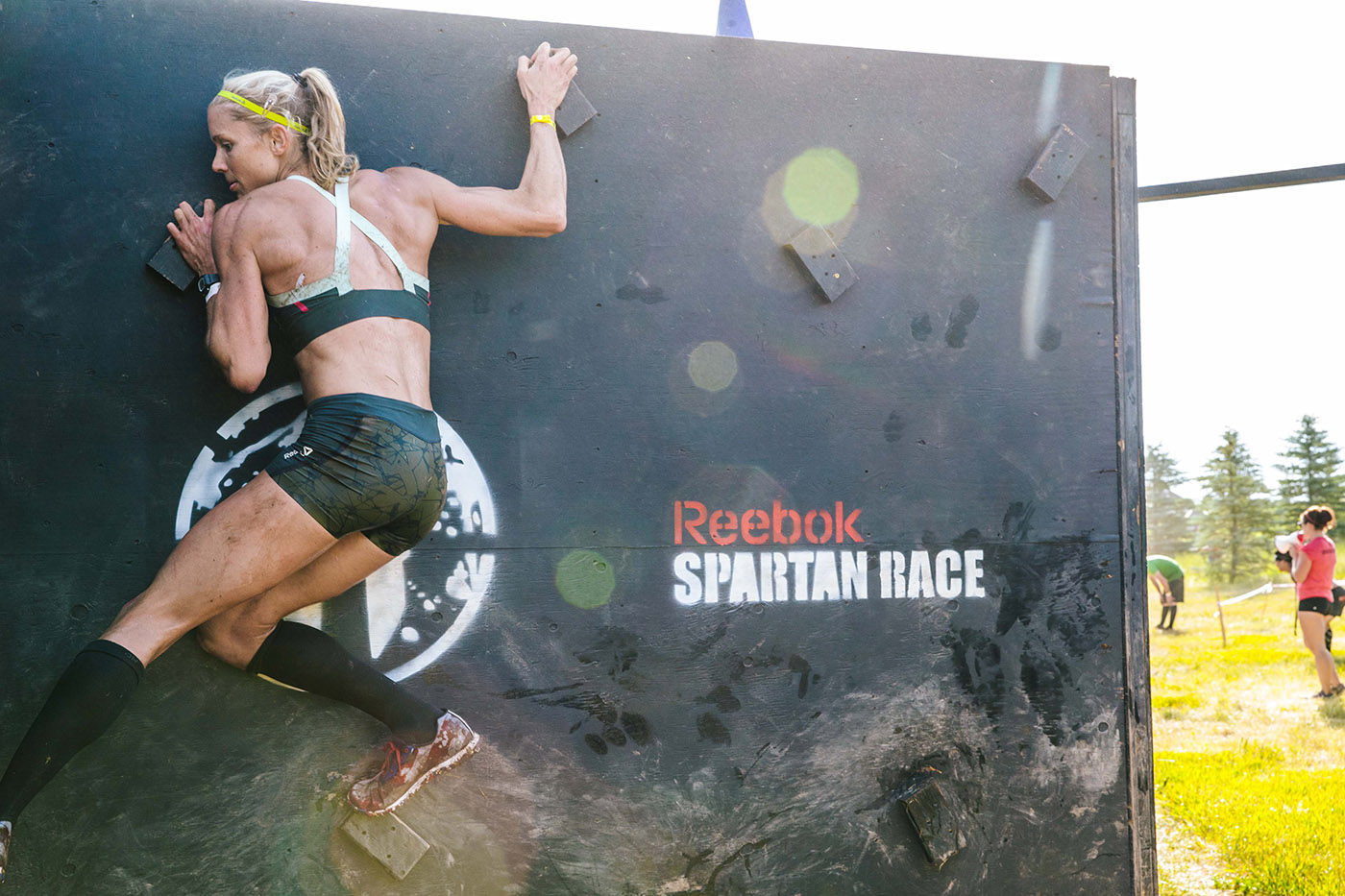 In last year's World's Toughest Mudder outside Las Vegas, Boone joined 1,200 fellow participants for 24 hours of nonstop badassery. She had to stretch her body horizontally over a pit of muddy water, reaching for vertical metal poles as she moved sideways on a slanted ramp (the Gut Buster); she jumped off a 12-foot platform while grabbing onto a small metal rod and reaching for a bell, before falling into another cold lake of water (the King of the Swingers); she had to scale and push slippery plastic barriers through yet another trough of bone-chilling mud water (the Block Ness Monster); and she had to traverse upward-slanting monkey bars and then swing her body up into a small tube (the Funky Monkey 2.0).
Those were just four of the race's 21 obstacles spread out over a five-mile course with 800 feet of elevation gain. The weather whipped up a sandstorm toward the end of the event, but Boone still managed to complete 15 laps of the course, a total of 75 miles. Along the way, she hugged fellow competitors, flashed her trademark smile and even carried the race director on her back.
So just how does the San Francisco-based Boone do it? She took time out of her busy schedule – which includes a 4 am wakeup call for pre-dawn workouts before heading to her job as in-house counsel at Apple – to discuss maintaining stamina, overcoming a femur stress fracture and taking on new challenges.
(Note: This interview has been edited and condensed.)
Could you describe some of the more difficult or scary obstacles you face in these races?
In World's Toughest Mudder, you'll go through an electrified obstacle 15 times in the course of 24 hours and it gets worse every time because you know what to expect. The most famous one is Electroshock Therapy, where you run through wires, but there are other versions where you're crawling in water and the wires are hanging down over you. It's awful. There's a sense of dread because if someone else is in the water with you and he or she gets shocked, you will get shocked as well.
In the Spartan Race, my nemesis is the spear throw. You have one chance to throw a spear into a hay bale 30 feet away. I think playing softball while growing up has ruined the technique for me. I throw it like a softball, which is not what you're supposed to do! It's really tough because your heart is racing, you're super jacked up and then you have to compose yourself to do this very specific, skill-oriented obstacle.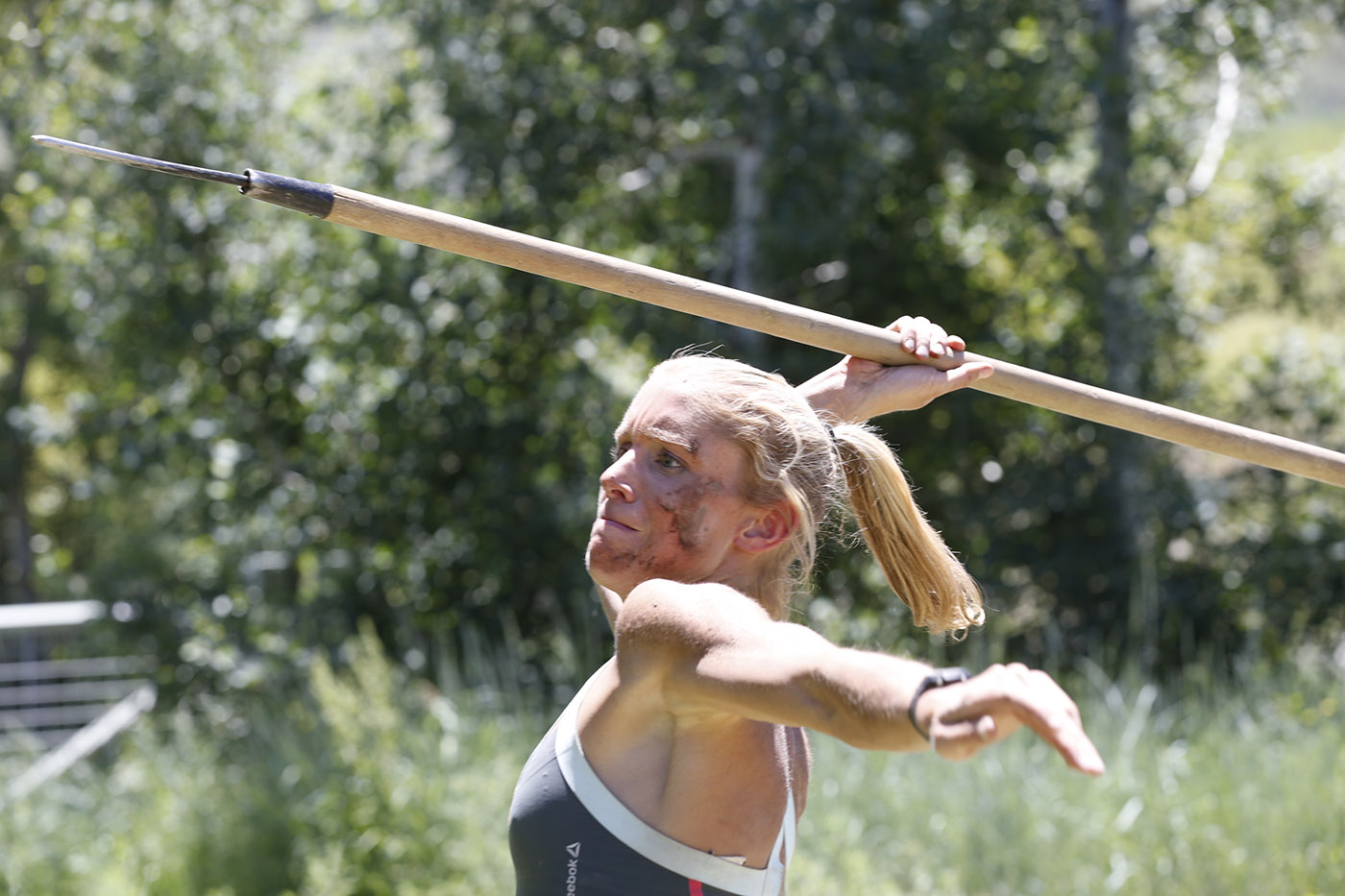 How do you stay focused and motivated, especially when you're racing for 24 hours straight?
My stamina definitely ebbs and flows. I'll find sometimes that at a certain point in the race, I will feel very strong physically, but mentally, I'm out of it. Then at other times, I'm mentally with it, but my body is just beaten down. With experience, you learn how to ride that wave. You think, "Okay, this is how I'm feeling right now, but this will pass. I'll get through it." You have to take it a few steps at a time.
What's the longest race you've done without sleeping?
A true obstacle course race is 24 hours, but I have done adventure races where I've been awake for 72 hours. Some weird shit happens after you're up for 72 hours. Great hallucinations.
Was that one of the Death Races? What the heck is that?
Right. It's now defunct, but it's a hard race to describe. It was a series of physical and mental tasks with no clear start or end time. You had no idea what to expect. They gave you a gear list with random items like 20 pounds of pennies or a bag of onions. During the race, you figured out why you had those things. One year, I had to bring buckskin and a sewing needle, and everyone had to make clothes. That race was physical, but it was also about mentally staying with it.
What are your go-to workout moves? How can we get rock-solid abs like yours?
My key workout moves are very simple. For the most part, I don't actually lift heavy weights. I used to do a lot more CrossFit but now I focus on the basics. Pull-ups, push-ups, burpees, etc. I stand by burpees as probably one of the best forms of cardiovascular training ever. I also do a lot of leg balance stuff, like split squats and lunges. In terms of my abs, I generally stick with planks, side planks and the ab wheel.
As a celebrity in the obstacle race world, you have a public persona that maybe doesn't always align with your private self. What would you say is the biggest misconception about you?
The biggest misconception is that I'm this total ice queen or just this – I don't want to say bitch – but that I'm this total badass without feelings. I'm actually a very sensitive, emotional person (laughs). People have told me they're afraid to approach me because I give off this persona that I wouldn't want to be approached or wouldn't want to be talked to. And I'm like, "No, I totally want to chat! Come on over!"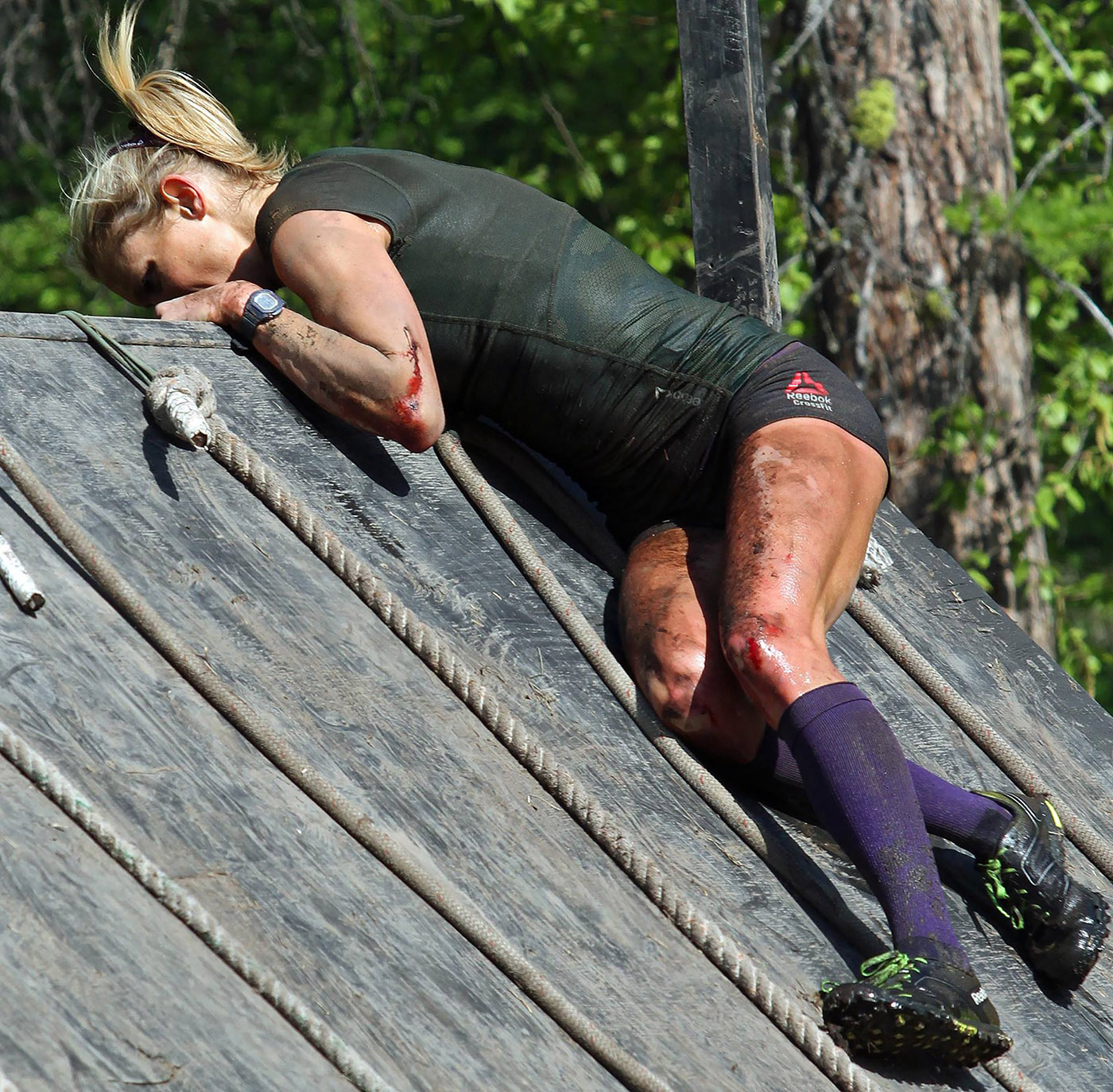 Back in April, you sustained a femoral shaft stress fracture, which is a really brutal injury. You've had major injuries before – in 2014, you won the World's Toughest Mudder only eight weeks after undergoing surgery for a torn meniscus, and you've also suffered a broken tailbone and countless gashes and cuts – but how has the recovery process for this injury been different?
None of my other injuries have taken me out for this long. I was on crutches for three months. I developed various compensatory issues due to being weight-bearing on only one leg and of course, there's muscle atrophy on the other leg. I ditched the crutches in July and was cleared to start running in August, but I've realized that recovery is not always a linear progression. I'm like, "Why is my foot hurting me?" Well, I haven't used that foot for three months. There are all these little frustrating things and I'm itching to get going, but I have to be patient. People are most susceptible to a second stress fracture or a second injury when they're coming off another one.
What strategies have you used to cope with this injury?
Writing has been very therapeutic, sharing my journey and frustrations with other people. So often, when athletes get injured, they just disappear. They don't want to talk about the injury or they want to hide it because they're ashamed. But even the highest-level athletes get injured. It's also been helpful to stay involved in the community. I've been going to races and cheering people on. Physically, I'm focusing on the little things that I can do. For a while, I could only swim with a pool buoy between my legs and that really, really sucked. But it's still something.
Before this injury, you were starting to explore ultrarunning events, like the Sean O'Brien 100K, where you were the second female finisher and fourth place overall. What's appealing to you about ultras?
For me, it's a different challenge. I'm always looking for another way to push myself. I love obstacle racing – it's been great and I've had incredible success at it, but at a certain point, that's just not enough for me. I can be comfortable and continue to do well, or I can look for a new challenge. In obstacle races, I love when I'm running up and down a mountain, so I figured why not try a race where all I do is run up and down a mountain. And the ultrarunning community has been really awesome and welcoming. It's a really cool vibe.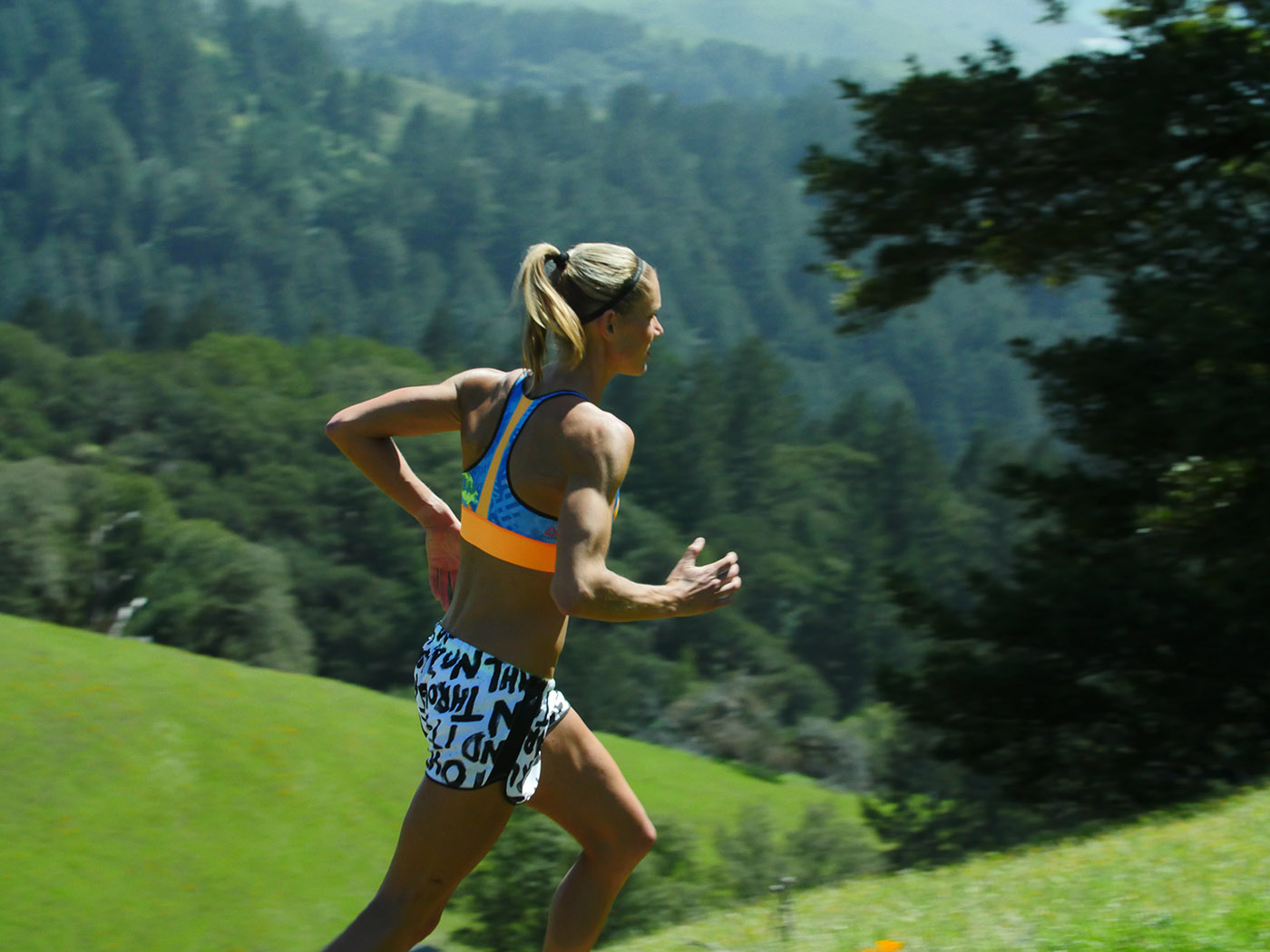 Are you at all worried about the long-term physical effects from putting your body through the ringer, again and again?
Totally. This injury really solidified that. I was racking up the miles – with endurance athletes, especially, there's a mindset that more is better. If so-and-so is running 100 miles per week, you feel like you need to match that. I'm 33 now, and I've realized that my body doesn't recover like it did even three or four years ago. I've become more cognizant about incorporating rest, which is actually why I started backing off from two-a-day workouts. In our society, we have this whole "beast mode" mantra, a feeling that we should kill ourselves every time we work out. But if you look at elite athletes, 80 percent of their workouts are done at a very submaximal pace. They're not crushing themselves every time they're out there.
What have been some of the other lessons you've learned over the course of your obstacle course and endurance racing career?
Don't underestimate yourself. If you had asked me six years ago when I was just starting at a law firm in Chicago where I would be today, it would have absolutely nothing to do with running through the mud. The body is capable of way more than you can imagine. It's an incredible thing – it will bounce back and do what you ask it to, and it's important to honor that. I've also realized that a lot of the limits we put on ourselves are mental; people generally give up mentally before their bodies give up physically. Lastly, enjoy the process and enjoy the ride. Live in the moment and appreciate everything as it comes, instead of trying to live two or three months down the road.
I know you're living in the moment, but if I may ask, what's next for you?
I can't put a timeline on when I'll be racing again, but hopefully it will be in the next few months. I'm excited to get back to obstacle racing and continue my foray into ultrarunning. After missing Western States this year, I have a goal of re-qualifying next year.
Cheer Amelia Boone on and follow her on Instagram.