7 Fall Fitness Activities to Do in Chicago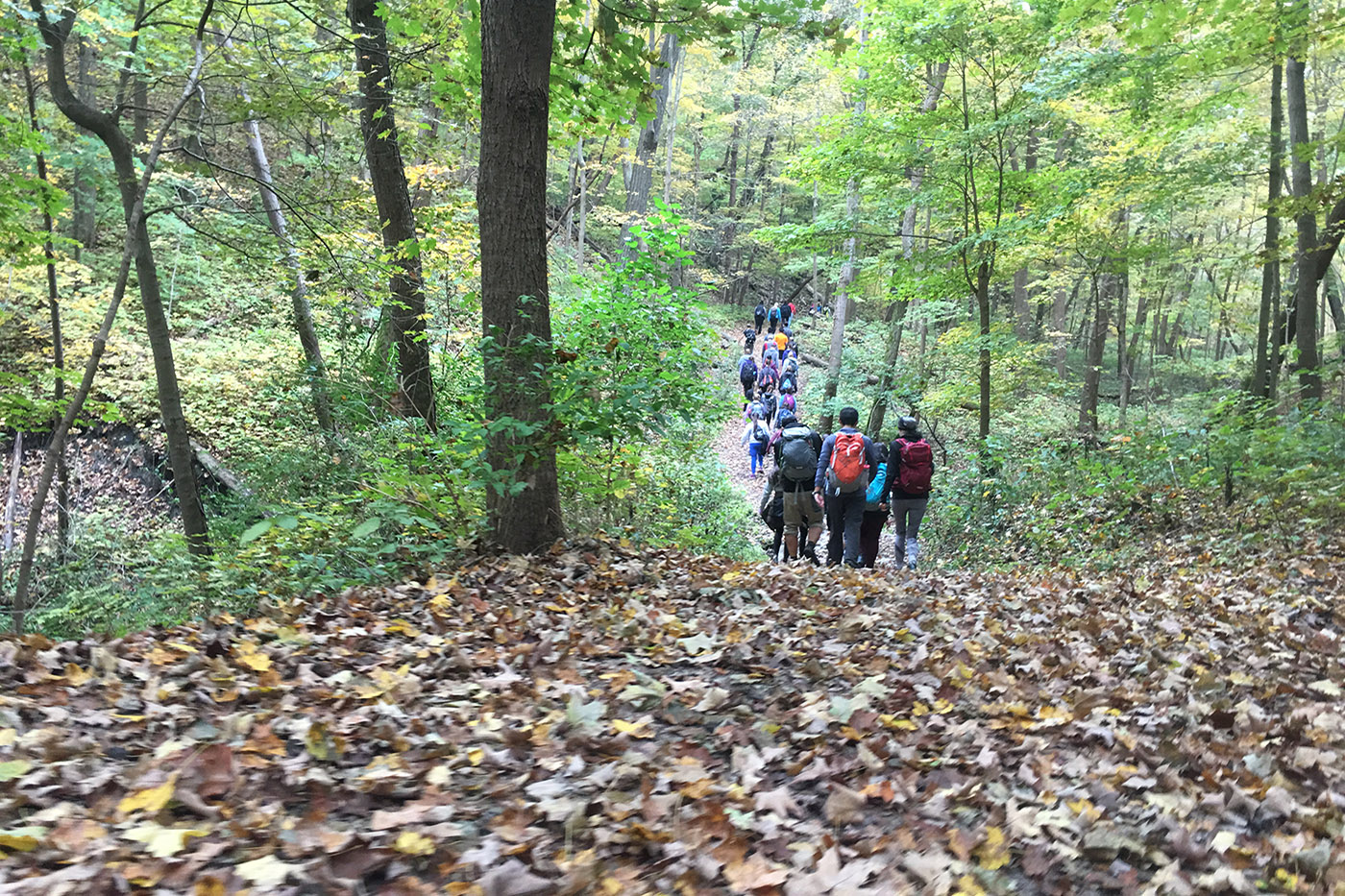 At some point this past week, I blinked and all of the leaves changed in Chicagoland from green to hues of orange and red. The clock is officially ticking before it's time to hibernate for the winter, so we're sharing some of our top fall activities to help you enjoy the cooler weather.
1. Fall bike rides
With less crowds on the lakefront path and lower temps, it's a perfect time of year to add a few more miles onto your normal bike route. Bike through the iconic autumn foliage in the Chicago Botanic Gardens (or, if you're really up to a challenge, bike the ~25 miles there.) If you're feeling touristy or in the Halloween spirit (or both), take a Halloween bike tour around the city.
2. Flag football
2016 isn't shaping up to be a great year for Bears Football, but that doesn't mean you have to give up on Sunday football entirely. Get some friends together to play flag football at a nearby park (pick up a cheap flag set on Amazon here or just play touch football – no cheating.) If you don't have enough takers for a game but still want to play, check Meetup for flag football pick-up games here.
3. Hikes
If you're like me and missed the Matthiessen State Park #Sweatworking Field trip, you're dying to see for yourself if Illinois really has waterfalls (according to many of my friends' snapchats, it seems to have at least one and it's in Matthiessen State Park.) Other notable day-trips for fall hikes include Starved Rock State Park, Waterfall Glen and the Morton Arboretum.
Pssst… If you feel like crossing state borders, consider the Indiana Dunes or Kettle Moraine State Park.
4. Take a walk
Can't get a lift out of the city? There are a lot of great walks within the city limits. You can't go wrong with a stroll around Lincoln Park (check out the Alfred Caldwell Lily Pool), Montrose Beach (or go birdwatching at Montrose Point), the 606 trail or the new(ish) Northerly Island. You can download the My Chi Parks app to discover new places and events you didn't know existed before (like Palmisano Park in Bridgeport).
5. Turkey Trots
Whoever came up with the concept of a Turkey Trot totally gets me. I often joke that I run to eat, but I'm mostly serious – so a short run to prepare for a Thanksgiving feast is right up my alley. If your family has never done the pre-holiday trot, there's always room for new traditions. Check out this list of turkey trots coming up this fall in Chicago (and this more extensive list for all November races around Chicagoland).
6. Outdoor yoga
Just because fitness classes are moving back indoors doesn't mean your practice has to. If (and when) a nice fall day pops up, take advantage by moving your practice outside at your nearest park (or the lakefront path) and enjoy the sunshine. Yoga not your thing? Find a new bodyweight workout on asweatlife.com instead!
7. Help me move
I'm moving out of my apartment at the end of the month – and helping your friends move places is the ultimate #workoutoftheday. Do I sound desperate? Good. I am. See you there, I'll buy the pizza.