Our 2016 Olympic Highlights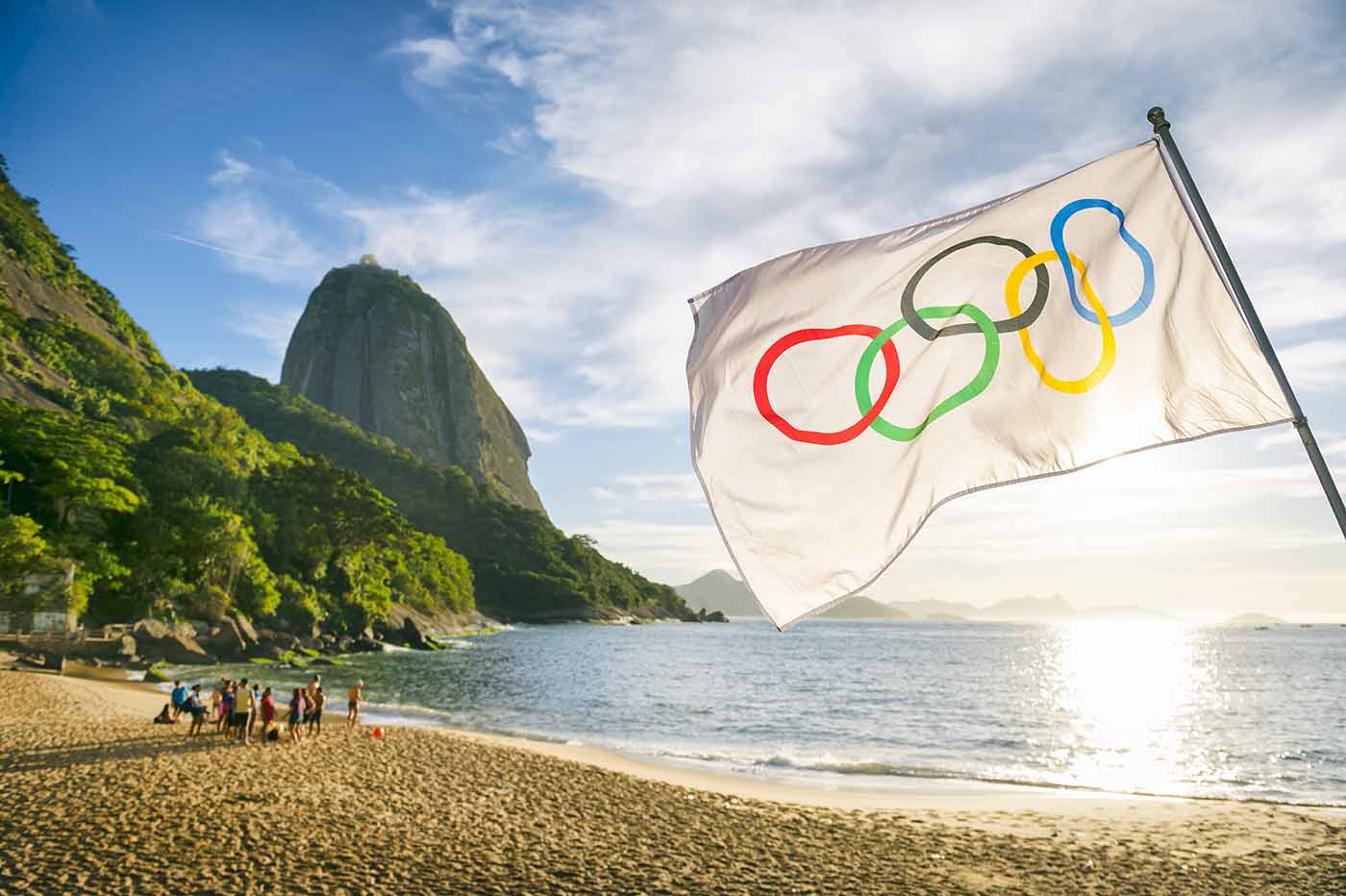 Whether you just caught a few Olympic match ups or raced home every day to catch as much as possible, it was hard to miss the enthusiasm radiating from the games to the rest of the world. These athletes showcase determination and demonstrate that you can achieve your dreams through hard work (and some gifted genetic abilities).
And always, the games come with highs and lows, funny moments and times that make you respect the athletes even more. These seven moments were my highlights.
Usain Bolt and Andre Degrasse – Keeping competition fun during a high-stress time.
Athletes are intense, and often times the "love of the game" is not given a lot of air time. Seeing Usain Bolt (hello, fastest man in the world) and Andre Degrasse smile at each other and laugh warmed hearts around the world, and I know it made me wish I was in on their inside joke.
Katie Ledecky – A breathtaking 800-meter victory
Throughout the Olympics my friends and I kept saying how we need a normal person in the competition to understand how amazing these athletes really are. (Bill Murray famously called for an average person for reference too) 
With Katie Ledecky's race, we didn't need that. Her performance was so overwhelmingly amazing you knew she was doing incredibly well even with no background knowledge on competitive swimming. Less than halfway through the race, Ledecky was already far ahead of her competitors and chasing the World Record line, and at the end she was so far ahead you couldn't even see anyone else on the TV screen. I am still in awe!
Abbey D'Agostino and Nikki Hamblin – Miss Congenialities
Whenever I saw athletes fall, whether it was the horrific accident that female Dutch cyclist Annemiek van Vleuten endured, or the cringe-worthy moment when gymnast of Samir Ait Said broke his leg, it always breaks my heart.
Rarely do you see someone who falls get back up and finish their event. D'Agostino and Hamblin collided and fell to the ground during the 5000m track event; instead of giving up, they helped each other up and continued on – showing that the Olympics are about so much more than just the medals. The camaraderie displayed rightly earned both women the Fair Play Award for Sportsmanship and also had Chumbawamba's "Tubthumping" playing through everyone's heads (I get knocked down and I get up again, you're never going to keep me down!).  
Kristin Armstrong – A very different Armstrong, who happens to be 43 and wins gold.
Proving that age is just a number, Armstrong won gold for the third time in the Olympic time trial event a day before her 43rd birthday. The road to get the gold was not easy – it literally was raining and extremely windy the day of the race and a few contenders even slid off the road – but after leaving the sport temporarily to become a mother, Armstrong returned twice to defend her title. I would assume that while celebrating her birthday the next day Armstrong was thinking that she really could have her cake and eat it too.
Sam Dorman and Michael Hixon – Synchronized divers who sprung into Silver, the best in U.S. history
First off, these two athletes are extremely attractive. When I walked in on my roommate watching the diving event she paused the TV and said, "I've made up my mind. I'm marrying a diver."
More than being marriage material, the athleticism and skill these athletes displayed brought them into my top seven. Their silver medal finish was the best ever achieved by Americans in the men's 3-meter springboard synchronized diving event. To top it off, they only began competing together at the Olympic trials in June but still share an undeniable bond.
Simone Biles – Wins with class, and gets a kiss from Zac Efron
The "Final Five" were all the rage at the start of the Olympics, and Simone Biles was a key factor in the gymnastic fever. Not only did she dominate her sport, winning gold in the team and individual all-around as well as the vault, but she did so with a positive spirit. Throughout the competition she was known for supporting her teammates and being a leader on and off the mat, and she's only 19 years old. Her infectious spirit even earned her a kiss from Zac Efron – thought let's be honest, Zac was the lucky one there.
Michael Phelps – Comeback kid
Everyone knows Michael Phelps' story, but it doesn't make it any less impressive. With 28 total medals no one can deny his amazing athletic ability, but what earned him a lot of respect at these Olympics games was his noticeable maturity. He has gone from the guy we saw in Subway commercials, then didn't see in any commercials because of his decisions, to the guy who has a son and is a mentor and supporter of budding swimmers. Dare I say that Chumbawamba's "Tubthumping" applies here too? (You're welcome for having that be in your head all day).
What were your top olympic moments? Don't forget to also tune in to the Paralympics September 7-18 – an equally, if not more, impressive showing of athleticism, also taking place in Rio.
Let us know!
Did this post help you get closer to achieving one of your goals?