Try This 30-Minute Workout We Did Live on Facebook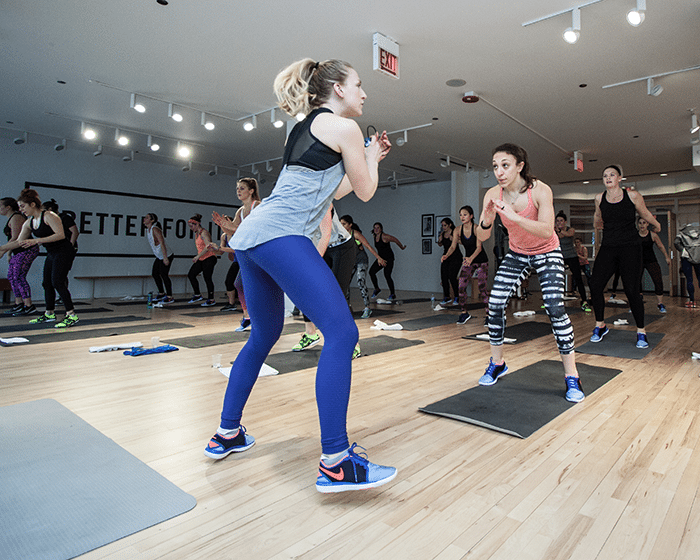 One of the things I love about social media is that it truly is a testing ground for new ideas. I used figure out new ways to use those channels for brands and sometimes a good idea would take anywhere from three months to a year to suss out. That makes sense – big brands like to understand the risk behind a new move before making it.
At aSweatLife, when we have ideas, it usually goes like this.
Someone on team aSweatLife: Should we do [insert crazy thing]?
Me: YES! How's next Tuesday.
So, when we wanted to invite you in to do a workout with us on Facebook Live, we grabbed whichever team members could make it, and just did it.
And so, last night, we did a live workout that you could do with us on Facebook no matter where you were with just your bodyweight. We believe truly that if you have a body, you have a gym and our mission around here is to bring you accessible ways to stay healthy no matter where you are.
This 30-minute workout can get you through your holiday weekend or a trip to a hotel with a sad gym situation.
Want to join us for another Facebook Live workout? We'll be live on aSweatLife's Facebook page Wednesday July 6 at 7:30 pm CDT.
(Disclaimer: This workout is not intended for the treatment or prevention of disease, nor is it a replacement for seeking medical treatment or professional nutrition advice. Do not start any nutrition or physical activity program without first consulting your physician.)