A Live Workout with Fitbit Local's Jenny Finkel and Jeremy Walton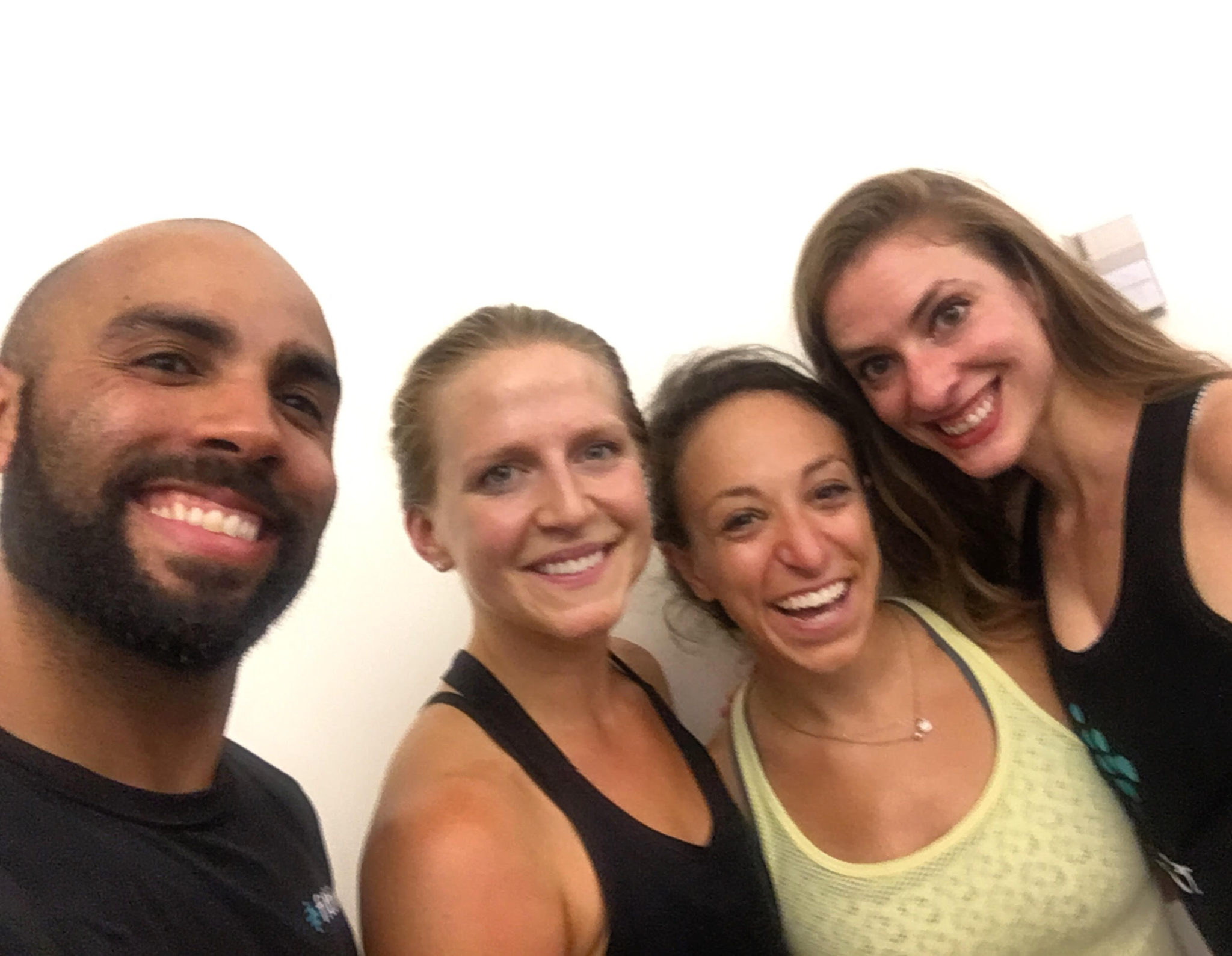 We are LOVING these Facebook Live workouts. We're able to take this time to work out together no matter where you are and give you an opportunity to sweat at home for free.
All you have to do is fire up Facebook, get over to the aSweatLife page and tune in to work out with us!
This week, we had a special treat: Jenny Finkel and Jeremy Walton, Fitbit local ambassadors in Chicago joined us to host a workout that was part bootcamp, part yoga and all amazing. This Facebook Live workout was a preview of Jenny and Jeremy's workout at Grant park, (which you can sign up for here).
It was probably the most Dani and I have ever laughed in a single workout, which is basically bonus fitness.
Viewer beware, this workout turned into a mix of a talkshow and a workout, but it's the sweatiest talkshow you'll ever see.
Tune in to Facebook Monday July 18 at 7 pm for a workout with aSweatLife's very own Kelly Magnus who will take us through a powerful yoga flow!
(Disclaimer: This workout is not intended for the treatment or prevention of disease, nor is it a replacement for seeking medical treatment or professional nutrition advice. Do not start any nutrition or physical activity program without first consulting your physician.)