Luna Invited Us to Rise and Shine With a Morning Workout
When Luna asked us to help them celebrate the launch of their protein-powered flavor Berry Greek Yogurt with a workout, the answer was, "duh."
Together with Luna, we invited some ladies from Chicago doing cool things to TheWit, where the ROOF can host a killer group fitness class. Betina Gozo – Nike Master Trainer, Certified Personal trainer with all sorts of specialty certifications, Fitness Director at CrossTown Fitness and one of my favorite humans – led the class.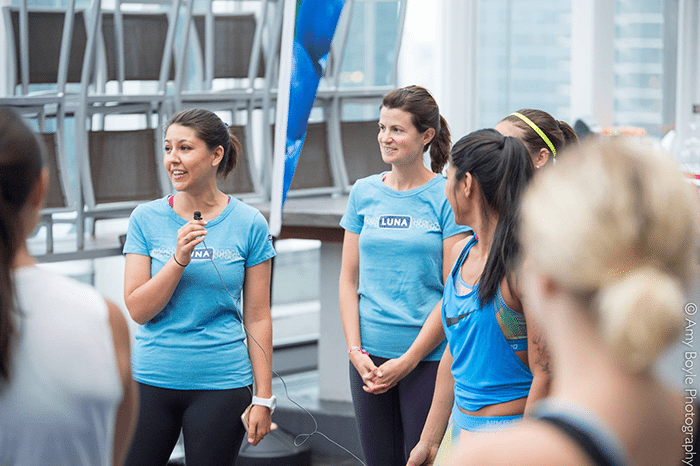 (All photos in this post are by Amy Boyle)
Before we could sweat, the team from Luna – Linor, Katherine and Anna – explained to us why this High-intensity workout was the perfect complement to the newest addition to the Luna Bar family. With less than 200 calories and 12 grams of protein, Berry Greek Yogurt is delicious fuel for your post-workout recovery.
With the mic passed to Betina and all of our interests piqued, we started our workout with breathing exercises, taking air deep into our bellies and preparing the diaphragm to work throughout the workout.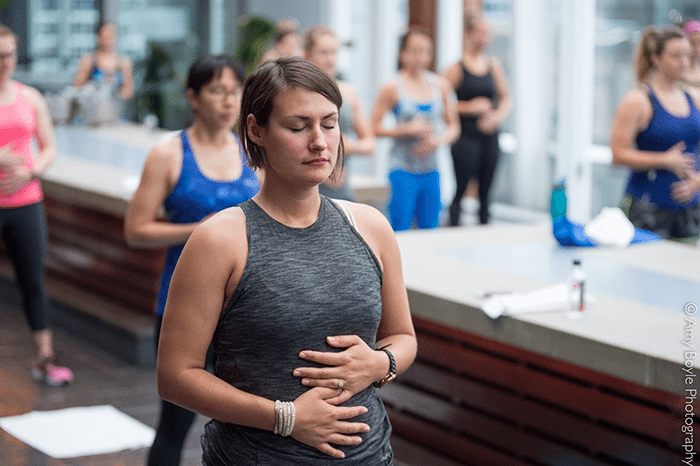 That breathing coupled with some more dynamic stretches, prepared us to start our real work when we grabbed a partner to up the ante on some bodyweight exercises.
Here's Betina testing my stability and pushing me around. The usual.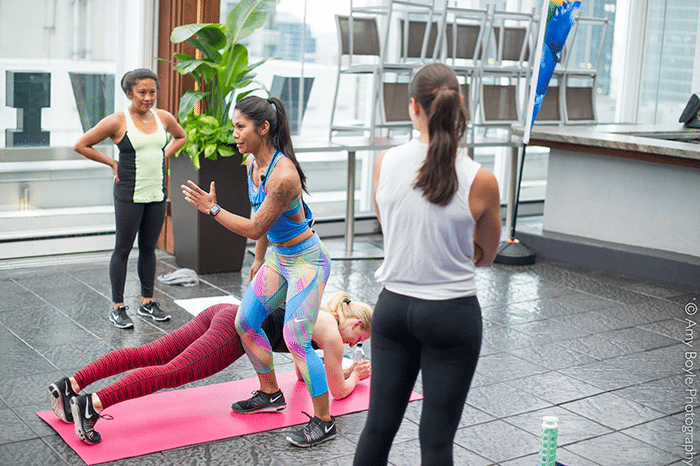 We also got in an overhead press with a buddy – a creative partner exercise.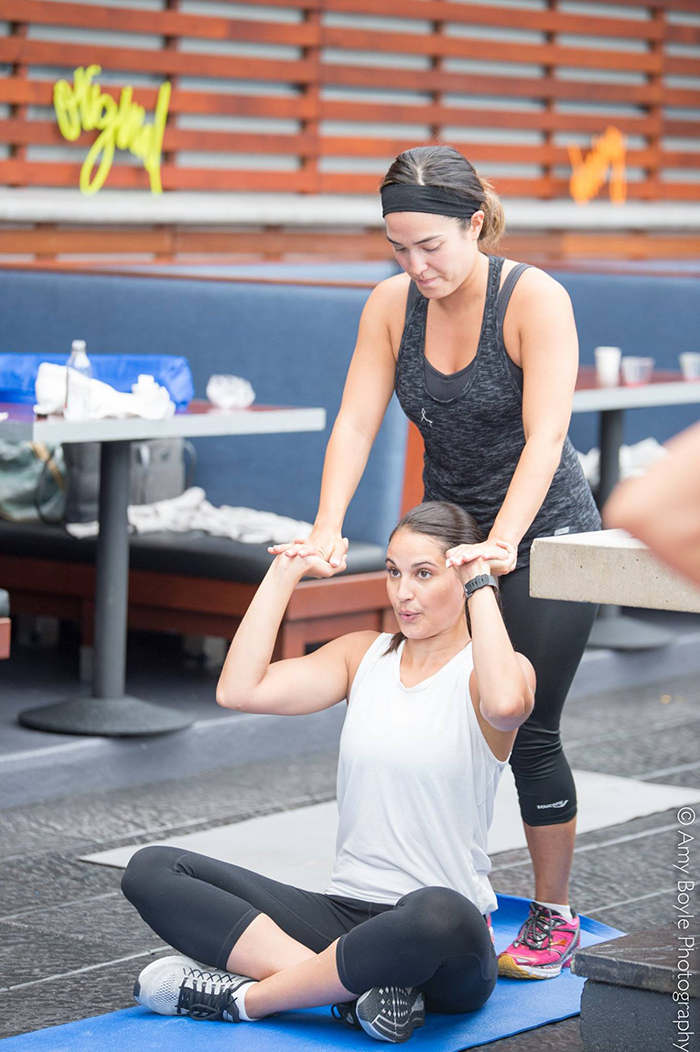 And we got in an oldie, but a goody: The partner squat pull. We love this exercise because it's one of a few ways to get a pulling motion into a bodyweight workout.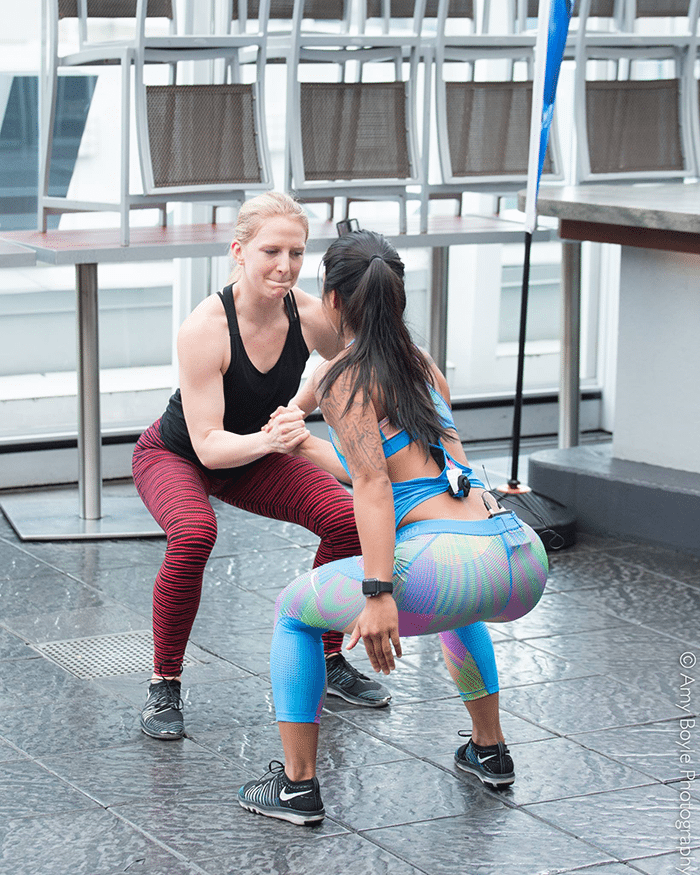 Before we took the workout to the finisher, we turned to enjoy the morning light sparkling against the buildings in the loop, all before most of the city was even awake. Not a terrible way to start the day.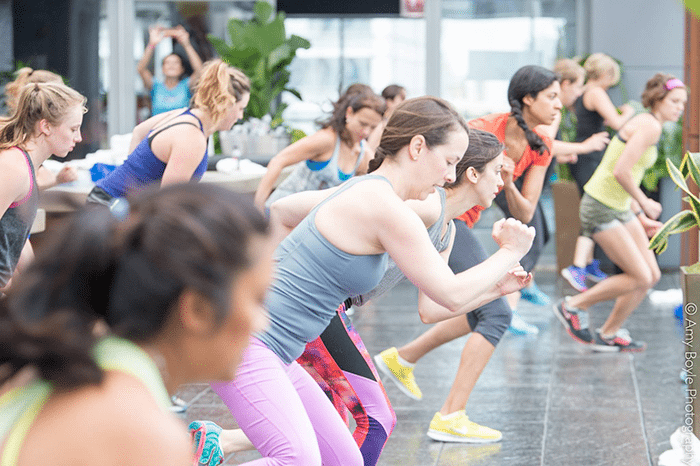 To finish, the group formed a circle to do fast feet, dropping to the floor on Betina's cue, which is basically a sneaky burpee.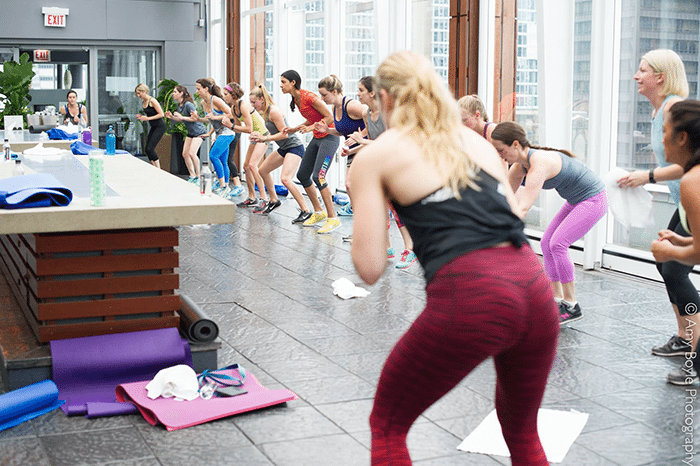 With our hearts pumping, we finished this workout the best way we know how: with high-fives.
We hung around mingling, enjoying coffee from Heritage Coffee Roasters, juice from from Belli's Juices and, of course, the newest Luna Bars.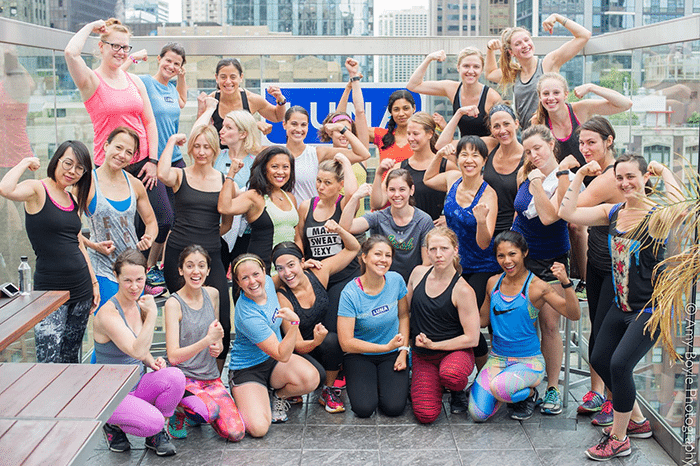 This looks like it could be the perfect post card, so we'll sign this like a postcard. With love, the Luna morning crew.